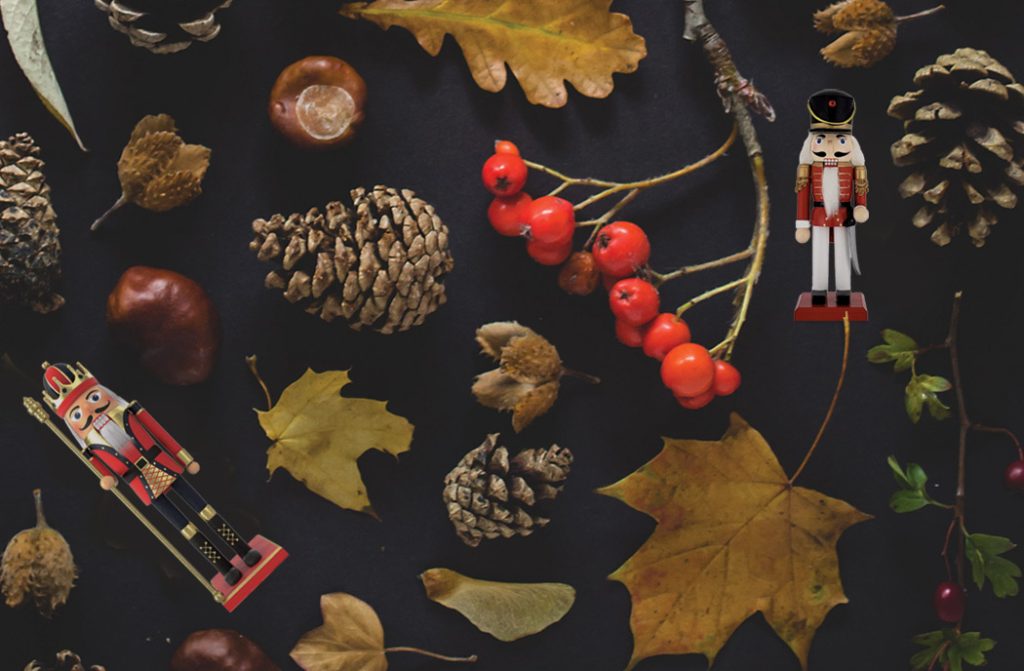 Nutcracker dolls have once again begun to line up, soldier style, in storefront windows. You might even have one dangling from your Christmas tree. The seasonal takeover, for many, is a deep-rooted, high-spirited, and quintessential holiday happening. My usual reaction is to shudder and turn away.
Let me explain. When I was a child, a lavish touring production of The Nutcracker came to town and performed at the local high school auditorium. It was 1983, and at age eight, I was particularly mesmerized by dancers and gymnasts, so Mom and Dad scraped together some money for tickets.
What I remember about that performance was that it was so disturbing I chose to spend most of the evening cowering away in the auditorium lobby. There were one too many dancing rats in tight pants and I wanted outta there.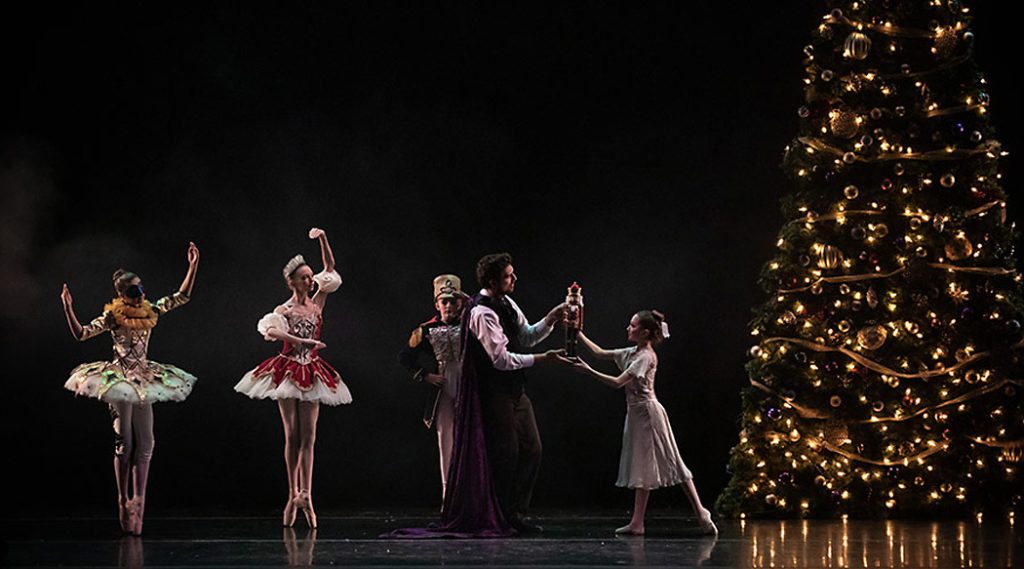 My ears may have perked up when I heard the "Dance of the Sugarplum Fairy" or the "Waltz of the Flowers" because I recognized Tchaikovsky's compositions heavily featured in the 1940 Disney animated Fantasia film—but it wasn't enough to get me back in my seat.
Maybe it was the boxy mouth and robotic gaze of the nutcracker doll that put me over the edge and sent me into the lobby. Perhaps it was the battalion of toy soldiers shooting cannonballs at a squadron of beady-eyed rodents that repulsed me. Was it Godfather Drosselmeyer with his white powdered wig, mechanical toys, and unsettling powers?
There is almost nothing like watching a company of dancers at the top of their craft. But I have never once returned to the theater for another glance at this world-renowned Tchaikovsky classic, despite ample opportunity. Ample. In fact, this month, there are no less than six dance companies and studios in Eastern and Central Iowa launching productions of the most staged ballet in the world—nay, universe.
Formative Nutcracker Fandom
Which camp are you in? Garish, disturbing, and I don't wish to traumatize my children? Or enchanting, magical, and fun for the whole family? Yeah, that's what I thought. I'm outnumbered by Nutcracker lovers. I want to understand why.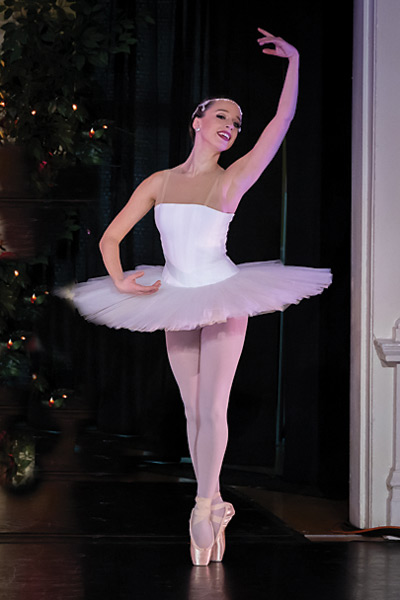 I wondered most about the perspectives of the Iowa artists who are about to leap into their own shimmering productions, many of whom have lived and breathed Nutcracker for years—and in some cases their entire lives. Claire Cordano, a dancer with Ballet Quad Cities, for instance, performed in her first production at the age of three. Three! "In my entire life there was only one year I was not in or did not go to see a Nutcracker," she told me. "And that year I felt the holiday season was just not complete!"
Ballet Des Moines, too, boasts a dedicated track record, having produced The Nutcracker annually for nearly 20 years. Between dancers and staff, the number of their collective productions is in the hundreds. That's a lot of Nutcrackers.
But what about this ballet makes it so special for people? And is it really appropriate for children? I asked Claire Cordano how she felt about The Nutcracker as a kid.
"Ever since I saw New York City Ballet's Nutcracker as a child, I have been in love with it," she told me. Okay, well. That's one experience, I guess. Anyone else wanna weigh in?
Jami Milne, creative director at Ballet Des Moines, had her first Nutcracker experience as an adult, getting dressed up with her four-year-old son and taking him to the historic Hoyt Sherman Place theater. "His eyes were so big and bright seeing the spectacle of velvet seats, gold banisters, and shimmering costumes on the stage," she said. "I remember each moment a new character came on stage, and the way he squeezed my hand when the rats and mice appeared. He was so small he could stand up without blocking the view of the audience member behind him, and watching him spring upright with glee again and again is a memory I will never forget." My mind: blown.
Cameron Miller, a dancer with Ballet Des Moines, also shared his early experience. "Seeing your idols on stage is such an inspiring and important time in a young dancer's life. Getting to dance with them as a student in the biggest production of the season is truly an experience I will never forget."
Children. Loving The Nutcracker. I was beginning to feel ripped off.
A Hopeful Evolution
The origins of The Nutcracker—E.T.A. Hoffman's 1816 novel The Nutcracker and the Mouse King—are psychologically messsssed uuuupp. Today's Nutcracker is thankfully a very different tale—a fantastical story set to a stunning score. But some of the ickier elements still linger in the background, don't they? Tell me I'm wrong: musical movements that play right into racial stereotyping, a mysterious and controlling "puppetmaster" (Drossel-meyer—often portrayed with an eye patch), a seven-headed rat. Isn't this stuff better suited for a sinister, trickstery tale about Krampus? And how do modern companies reconcile these elements in a family Christmas ballet?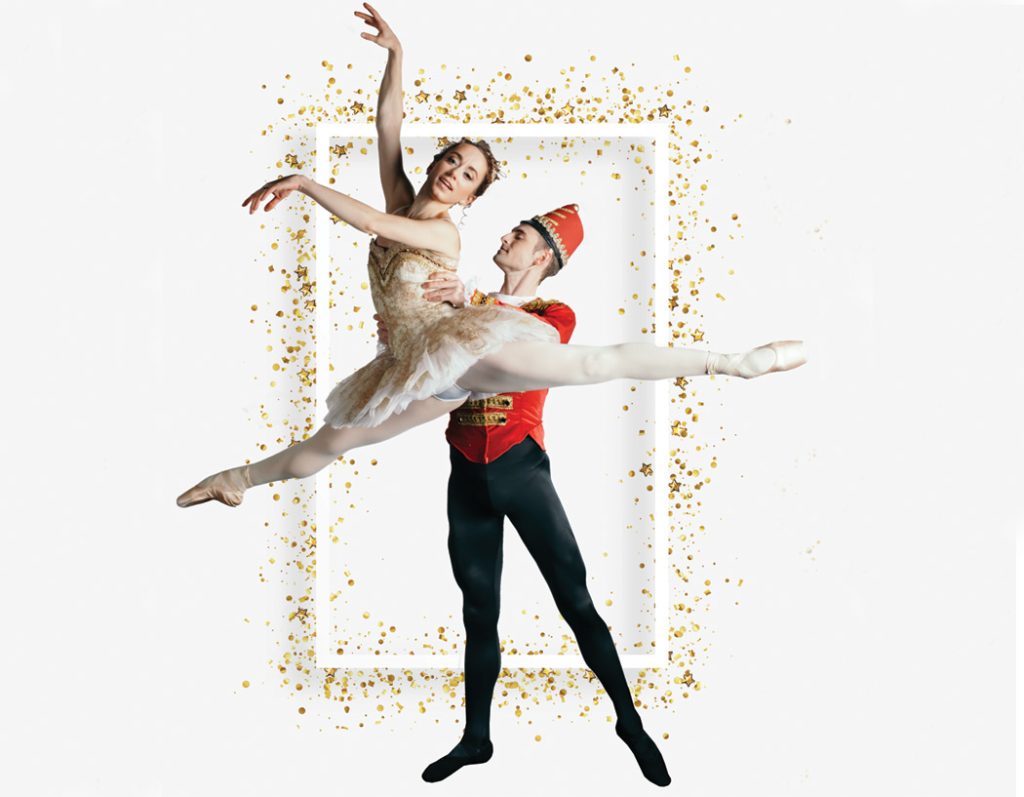 Ballet Des Moines CEO Blaire Massa responded, "Many children's stories were originally much darker than the modern retellings, and I think there's a lot to be learned from the original texts. But I think as storytellers we can, and should, be thoughtful about the intention behind the themes, and draw out what is relevant and meaningful to modern audiences." She had my attention. "We have updated our production to move away from cultural stereotypes and gender-specific gifts, instead focusing on the powerful magic of a child's imagination. This allows our story to speak to a broader audience, illustrating how art transcends language and culture to connect us, in this case through music, movement, and beautiful costumes." I have to admit, this sounded rather lovely all of a sudden.
Ballet Des Moines is excited to share its other Nutcracker nuances, including new roles like "a mysterious Betta fish, a gravity-defying Dragonfly, and a powerful Royal Stag." Theirs is a production that seems to be benefiting from a healthy dose of evolution.
Moments of Beauty
Case-by-case reimaginings aside, just what about this ballet resonates with so many, so strongly, that it keeps them coming back year after year? For some, it comes down to specific moments. It might even come down to, well . . . snow.
"Seeing the snow fall at the end of act one always brings tears to my eyes," said Miller. "The music combined with the sets, dancers, and scenery is a perfect ending to Act One after the dramatic battle of the Nutcracker and the Mouse King."
"At the end of the snow scene," described Cordano, "we 'snowflakes' pose on the ground as Clara and the Prince walk through to the Land of the Sweets. The snow is falling, the live orchestra is playing, and the children's choir is holding candles and singing the ending notes. The first time I performed this part with BQC two years ago at the Paramount, I actually got emotional because of how beautiful the moment was, and I was just overcome with how grateful I was to be up on stage doing what I love."
"My favorite scene is the 'Waltz of the Snowflakes,'" said Milne. "Gets me every time."
Advice for the Nutcracker Avoidant
I posed one more question to my gracious collective of ballet aficionados. "What would you say to someone who is Nutcracker averse?"
"Give it another shot," Cordano encouraged me. "I really believe there is something for everyone. Even if you aren't the biggest ballet fan, there are some hysterical acting moments in the [BQC] ballet, especially in the party scene. You just have to keep your eyes open! And I think The Nutcracker is all about the experience—so if you enjoy dressing up, put on your favorite holiday outfit and get ready for an amazing night of holiday cheer!" The BQC, she told me, even has their own Nutcracker Ale, offered this year at the Stompbox Brewing afterparty in Davenport. Well, that sounds fun. These people are having fun.
"Under the direction of our new Artistic Director Tom Mattingly," said Miller of Ballet Des Moines, "we have completely revamped our production into something truly special. If you have had hesitations in the past, please set those aside. Give us a chance and I promise you won't be disappointed." You make a convincing case, Cameron.
"Watch the professional dancers in their various roles," added Massa. "A father at the party, the Snow Queen floating in the arms of her King, a powerful Nutcracker, and a sparkling Dew Drop Fairy. Their poise and artistry are captivating, and their strength is simply mind-blowing, but they make it look effortless."
Second Chances
I've been sitting with it all.
Like trying a new cuisine, maybe first impressions of a ballet make or break your experience of it. I will never again eat oysters on the half shell for reasons I won't go into. Was The Nutcracker production I saw as a child particularly dark? As my friend Chloe, a Nutcracker fan, reminded me, "Well, of course it was dark! It's Russian! But I like dark. I can roll with dark." I haven't made it beyond the dark bits and back into the light. But what I'm hearing is, like Clara, I've just got to hold on past the rats.
I do. I want a story of hope, innocence, and wonder, especially at Christmastime. After hearing the impassioned, rather moving responses of the dedicated Iowa artists who have Nutcracker running through their very veins, I am tempted to buy a ticket. Truly. And this time I will stick around for the second half.
***
If you are interested in beginning your own Nutcracker tradition, here are some 2021 productions in the area.
December 3–5 • Nolte Academy & the Englert Theatre. Fri. 7:30 p.m., Sat. 2 p.m. and 7:30 p.m., Sun. 2 p.m. and 6:30 p.m., Englert Theatre, Iowa City. Englert.org.
December 10–12 • Ballet Des Moines at Hoyt Sherman. Fri. 7 p.m., Sat. 1 p.m. and 7 p.m., Sun. 2 p.m., Hoyt Sherman Place, Des Moines. BalletDesMoines.org.
December 11–12 • Ballet Quad Cities at Adler. Sat. 2:30 p.m. and 7:30 p.m., Sun. 2:30 p.m., Adler Theatre, Davenport. BalletQuadCities.com.
December 11–12 • Iowa Dance Theatre. Sat. 2 p.m. and 7 p.m., Sun. 2 p.m., Des Moines Civic Center. DesMoinesPerformingArts.org.
December 11–12 • Iowa State Center. Sat. 1 p.m. and 7:30 p.m., Sun. 1 p.m., Iowa State Center, Ames. Ticketmaster.com.
December 17–18 • Ballet Des Moines at Staplin Center. Fri. 7 p.m., Sat. 1 p.m. and 7 p.m., Staplin Performing Arts Center, West Des Moines. BalletDesMoines.org.
December 18 • Ballet Quad Cities at Paramount Theatre. 2:30 p.m., and 7:30 p.m., Paramount Theatre, Cedar Rapids. CREventsLive.com.
December 11–12 & 17–19 • The Dubuque City Youth Ballet. Various times, The Grand Opera House, Dubuque. TheGrandOperaHouse.com.
December 19 • Screening of The Bolshoi: The Nutcracker. 12:55 p.m., Marcus Sycamore Cinema, Iowa City. MarcusTheatres.com.