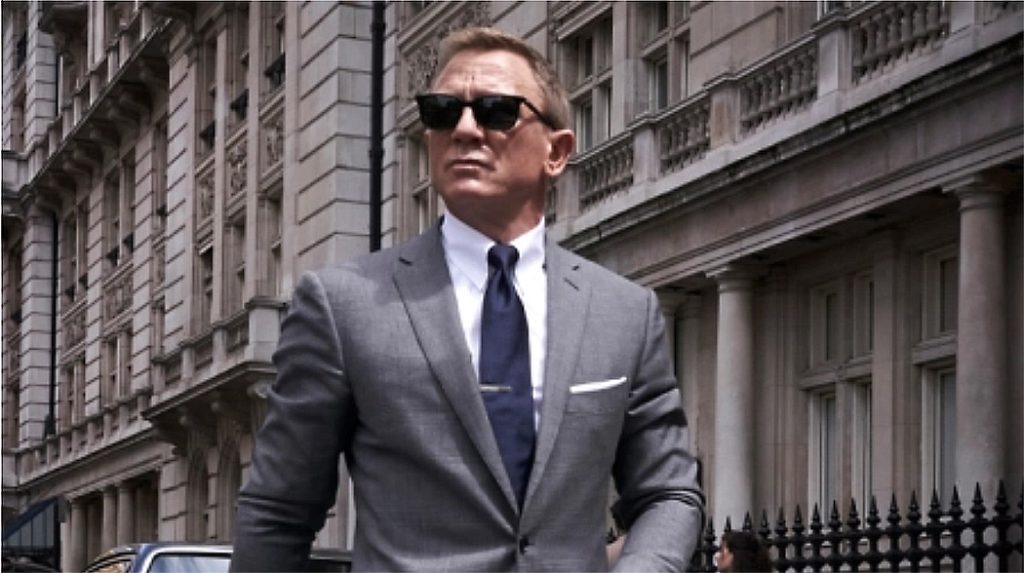 The 27th James Bond feature film, No Time to Die, is Daniel Craig's final role as the iconic spy created 70 years ago by Ian Fleming. No Time delivers as much of the expected as the unexpected, so pay close attention in case this viewing leaves you with questions. More on this later.
Right from the opening scene, No Time delivers everything we've come to expect from a solid Bond flick: combat, explosions, mystery, romance, and high-tech gizmos. As well as enemies posing as allies, enemies not posing as allies, and the trashing of several Aston Martins. And most important: Spectre, the evil empire that keeps getting better at evil. Their latest biological weapon can identify and attack its victims, even in a crowded room.
Director and cowriter Cary Joji Fukunaga (True Detective) keeps the action noisy and nonstop. And the solid cast includes Léa Seydoux (also in Spectre) as Bond's love interest, Ralph Fiennes as MI6 director "M," once played by Judi Dench, and Jeffrey Wright as Bond's buoyant friend and CIA cohort. Ana de Armas plays a hot and comical CIA agent, whom Daniel Craig cast after teaming with her in Knives Out. And Rami Malek, who embodied Queen's Freddie Mercury in Bohemian Rhapsody, nails it again as the eerie Bond villain.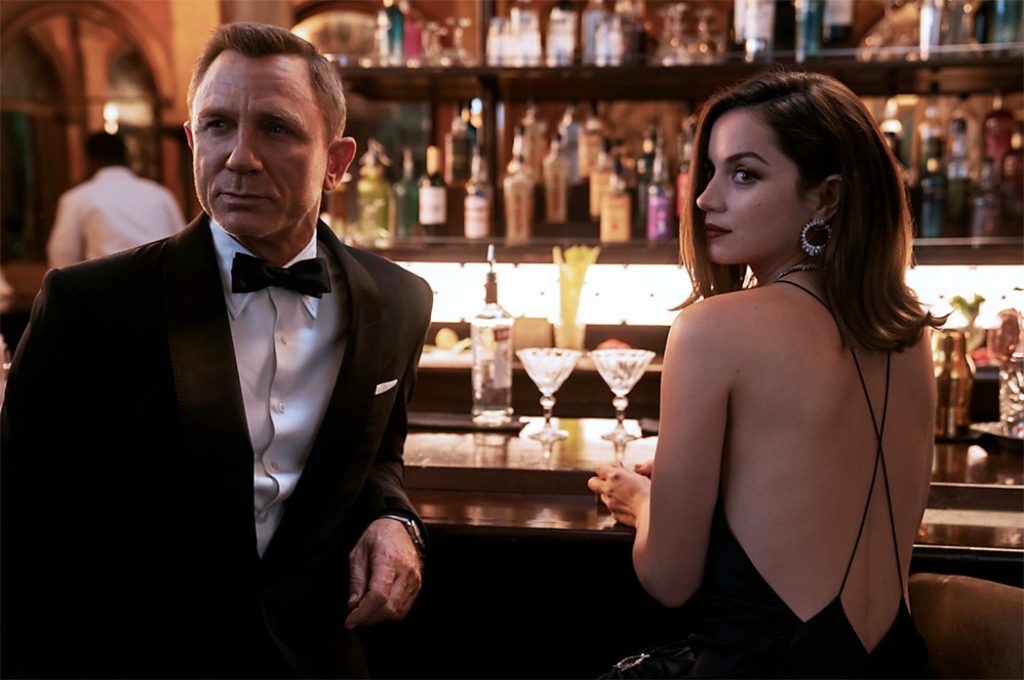 And now a word about those dazzling movie stunts. Even if you don't want to grow up to be a stunt performer, search YouTube for the amazing motorcycle jump in Matera, Italy (performed by moto champion Paul Edmundson) for replays from several angles and some slow motion. And then read how Coca-Cola contributed to a safe landing. (Hint: not the company, the soda.)
As Bond discovers when he meets Nomi (Lashana Lynch), MI6 assigned her the iconic 007 ID after Bond's retirement pulled him "so far off the grid" he was presumed dead. Did the Secret Service run out of numbers? Naah, this is an introduction to a new agent, a young Black woman with moxie, with the suggestion that she could become a regular or assume a bigger profile. But her peripheral role seems distracting. If this character has a future, the writers should do her justice. And regarding casting, there's a rumor in cyberspace that two men are vying for Bond's replacement: Game of Thrones' Richard Madden, and Tom Hardy. As a fan of both actors, I look forward to the next film.
And now an update for those of you who are rolling your eyes, remembering the 20th-century Bond characters who treated women like pets ("Now be a good girl and run along"). Welcome to the 2000s, when Craig becomes 007 and the Bond culture finally gets an overhaul. This is the Bond who still drinks shaken-not-stirred martinis and looks like a designer ad for a tux. But he treats women as equals and relies on their professional support. And emotionally, he's more sensitive. Okay, some of you are rolling your eyes again. . . .
Here's another frame of reference. The original James Bond of Ian Fleming's spy novels was a composite of several people whom Fleming encountered as a Naval Intelligence officer during WWII. This Bond was permanently in his 30s. He drove a Bentley. He was an expert pistol shot and a boxer. He had a scarred right cheek, enjoyed drinking and women, and was an enthusiastic cigarette smoker—up to 70 per day. But in contrast to the Hollywood image, this spy was unnoticeable, almost invisible. According to Fleming, whose first of 12 novels, Casino Royale, was published in 1953, "I wanted Bond to be an extremely dull, uninteresting man to whom things happened . . . a neutral figure." That classic spy persona set the literary world on fire.
Finally, let's consider that some questions might remain after viewing. Some of you alert cinephiles won't have any questions. Well done, you. But it turns out that within the five latest Bond films runs a continuous story. Which means . . . what? What if we haven't seen those films? Or worse, what if we have? Must we rummage through the attic of our movie memories for all those characters, especially the villains, and all their interactions with Bond? On behalf of those of us who can barely retain the details of the Bond film we're watching, this retroactive expectation is hopeless. The promoters should have posted a warning on the movie posters, starting with Casino Royale: "Take notes and a compass, you'll be tested." An easier remedy is to Google the relevant Bond characters, which will help you fill in the blanks. (Were the SATs this challenging?)
And one last word. If there's anything else you're wondering about after watching No Time to Die, here's the message you might have missed following those endless closing credits: "James Bond will return."