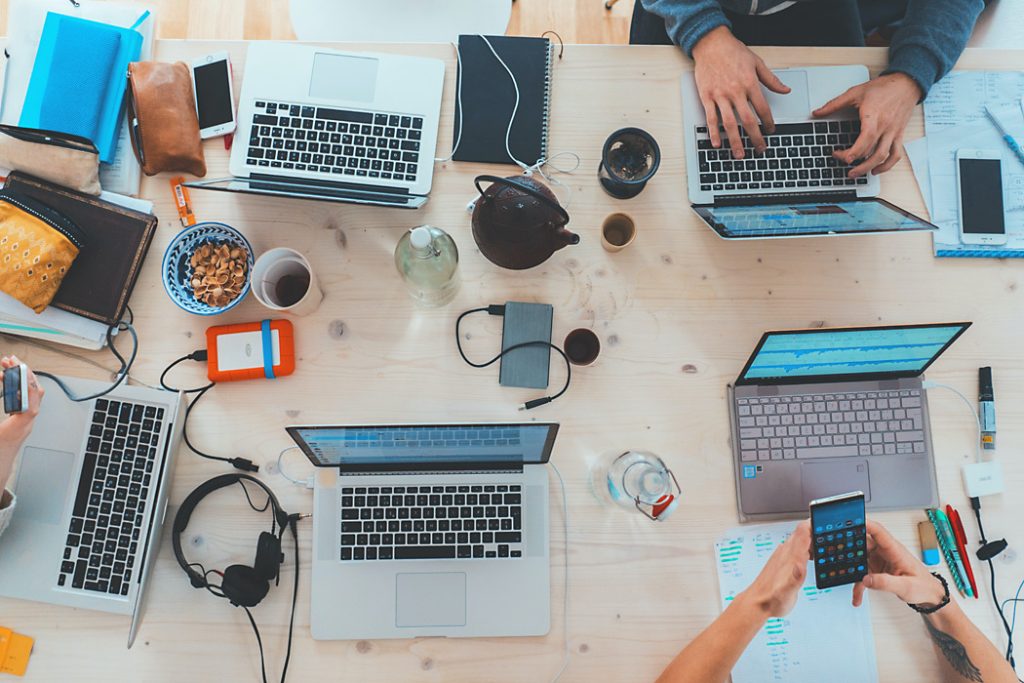 Think about the last time you purchased a new electronic device. Maybe you had an old laptop, smartphone, tablet, or television that needed replacement. How did you decide that it was time for an upgrade? For some, a flashy new product might be a persuasive enough reason to ditch the old model; for others, a rapidly deteriorating device might need to be replaced, since buying a new one is often more economical than a costly repair. Whatever the reason, when it comes to the disposal of our electronics, there is much more than meets the eye.
The surging popularity of smartphones and laptops in the last 20 years has resulted in e-waste becoming the fastest-growing waste stream in the world. Even though 70 percent of the materials found in most e-waste can be recycled, only about one-sixth of all electronics get recycled at the end of their lives. The remainder can end up abroad in dumpsites where unethical operations extract precious metals from e-waste, exposing millions to harmful chemicals, as detailed in a 2021 World Health Organization report. During the extraction process, byproducts like mercury, lead, and cadmium can pollute the air, water, and soil, affecting the environment and public health.
The answer here is not to stop these operations outright (which would likely be an infeasible task anyway); instead, companies ought to design their products with recyclability in mind and indicate clearly where harmful materials are located within them.
What about preventing e-waste in the first place? One of the simplest, perhaps underused ways to keep e-waste from dumpsites is through repair services. Unfortunately, many companies have restricted access to the parts and manuals necessary to repair their products, and even worse, in many cases they design them to be unrepairable altogether. The "Right to Repair" movement is devoted to changing this. The movement espouses four major principles:
Devices must be constructed and designed for repairability.
End users should have access to necessary repair parts.
Repairs must not be hindered by software programming.
Repairability of a device should be clearly reported by the manufacturer.
In October, Microsoft agreed to comply with several of these specifications in response to a shareholder resolution filed by As You Sow, marking a major win for the Right to Repair movement. The company will now allow repairs of its devices outside of its existing network of repair stores, and also promises to redesign its devices for repairability and environmental safety as soon as the end of 2022. This is the first agreement ever recorded by a U.S. manufacturer to change its repair policies due to investor pressure.
Finally, there are responsible actions we can take to minimize e-waste. Buying used electronic devices is better for the environment, and you can often find inexpensive and hardly used items on websites such as Craigslist, especially when new products come out and people are looking to sell their old ones. Websites such as Best Buy also have programs where you can purchase less expensive used devices that have been verified by their staff to be in full working condition.
If you have the skills, repairing your devices is another great way to prevent unnecessary waste. By mindfully buying and disposing of our electronic devices, we can protect the environment from hazardous pollutants and enhance the safety of millions of people around the world.
In Fairfield, you can donate working or easily fixable electronics (no junk, please!) to Goodwill or drop them off at the TerraCycle collection sites at Everybody's Whole Foods or the Fairfield Public Library.