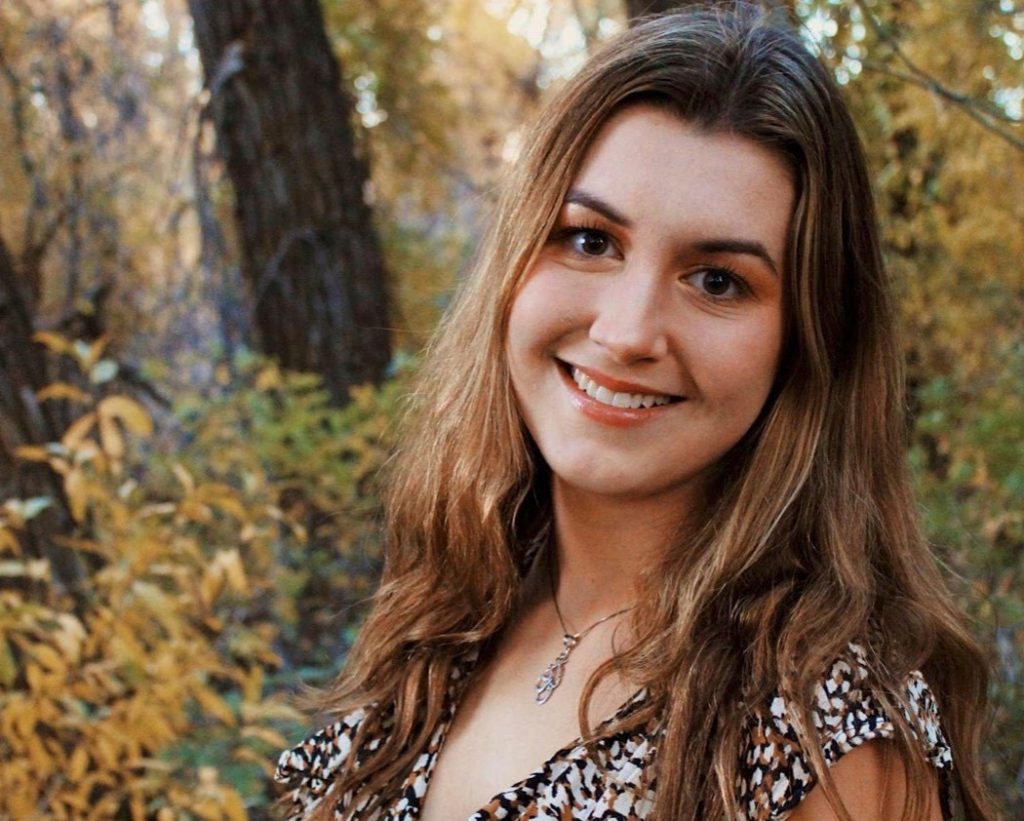 Nora Wall is a first-year student at the University of Iowa and already has three self-published books to her credit. The most recent, Orbury, is a dystopian novel of surveillance and totalitarianism in which Wall demonstrates herself to be both deeply immersed in the classics of the genre and an original thinker with strong ideas, a talent for characterization and suspense, and an adroitness underpinning her plotting. Her story proceeds in two directions as two narrators relate their tale—one starting at the beginning and the other at the end.
Wall answered questions via email.
You've been writing (and publishing) since you were very young. What first got you started as a writer?
When I was five, I thought authors were just people who copied down all the words of movies, so I did that with The Adventures of Sharkboy and Lavagirl, complete with illustrations, hoping I could get it published. Although I found out this wasn't how books worked, I had so much fun with that project that I started keeping journals and trying to learn how to write my own stories. I'm really thankful for my parents and teachers for encouraging me to keep reading and writing, and for showing me classic science fiction and dystopian novels, as this inspired me to write in this genre. I also think going to a British school helped my writing as well, as creative writing was required and very competitive. I think the combination of all these influences helped me write my first book and decide to pursue writing as a career. 
Tell me about the origin of Orbury. What was the initial spark or idea that got the story going?
I wouldn't really say there was a single spark that got the story going, because it was almost completely driven by other influences. I just started by doing research and experimenting with combining different aspects of totalitarianism from history and novels I'd read, such as propaganda, dictatorships, and surveillance.
I'm interested in your influences. Orbury reminds me of 1984. Its structure reminds of the musical The Last Five Years. The eye-tech that drives the story calls to mind A Clockwork Orange. But those may not be your influences at all. Who and what would you say influences your writing in terms of story and technique?
The title of the story is George Orwell and Ray Bradbury's names combined, because they've been two of my favorite authors ever since I was little. Mass surveillance and technology are huge themes in both 1984 and Fahrenheit 451, which I wanted to use in Orbury through the Lenses, devices monitoring people through their eyes. The idea of a single-candidate election came from the episode "Kill All Others" from Philip K. Dick's Electric Dreams series, based on the short story "The Hanging Stranger." The structure of the book was inspired by the movie Memento, which is written backward. I knew to tell a story in that direction I'd need a really unstable character, and ended up creating Liam based on Alfred in Ruta Sepetys's novel Salt to the Sea. To change the format from Memento, I added a second character who tells his story forward and started writing from the climax, where their stories converge.
Of course, Iowa in general—and the University of Iowa in particular—is full of writers. Do you consider yourself an Iowa writer, and if so, what does that mean to you?
I chose the University of Iowa because of its reputation for writing, and finding out that Kurt Vonnegut once taught at the Writer's Workshop really contributed to my decision, because he's one of my favorite authors. I'm not sure if I can consider myself an Iowa writer because I just started college here, but I can definitely feel the culture of writing in everything from workshop classes to literary magazines to poetry readings around campus. One day I'd love to be in the Writers' Workshop and hopefully make it into a publishing company, but even if not, I'll just keep writing and enjoying being here.
Tell me about your experience as an indie author. What do you like and dislike about the self-publishing process?
I've had great experiences with self-publishing. I love collaborating with editors and design teams because they're very experienced and I've learned so much about the processes of improving the content of books and publishing in general. I would say the thing I most dislike is selling books, because I'm not very active on social media platforms and find this much more challenging than writing and revising. But overall, I'd say self-publishing has taught me so much about English and creating books, and I'm very thankful for the experience.
What are you working on next?
I'm mostly focusing on my college classes at the moment, and have been writing a lot of short stories and poetry for my creative writing classes here and working with professors, which has improved my writing significantly. At the moment I'm planning out my next novel, which I'm going to start writing very soon.