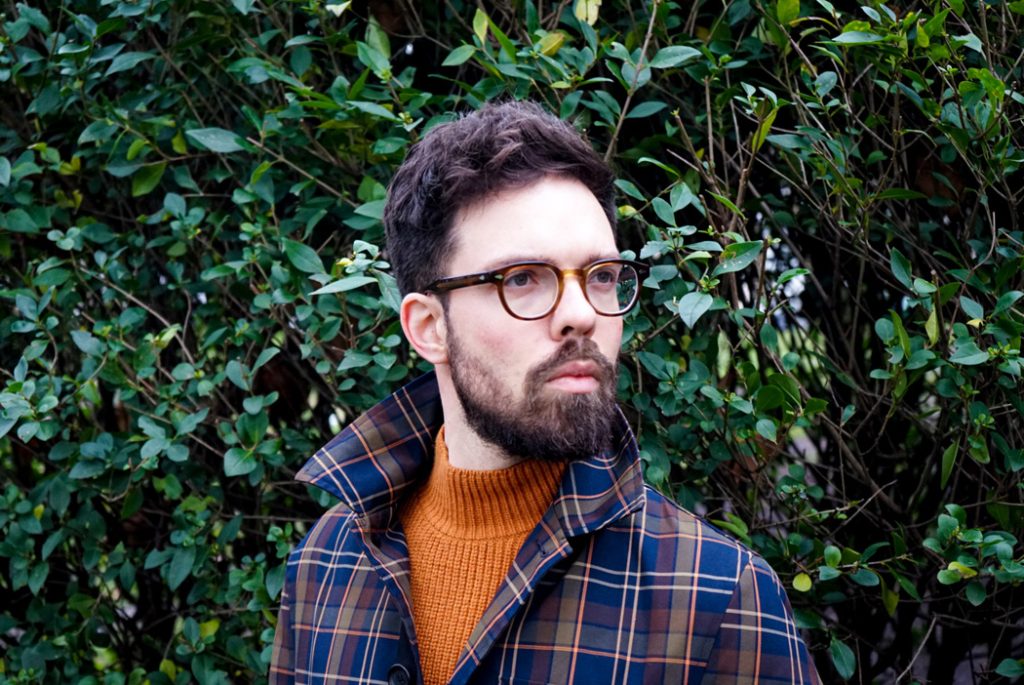 Vermonter Henry Jamison writes mellow, insightful songs about life and love. His simple instrumental arrangements often include acoustic guitar, lightly touched banjo or violin, subtle pedal steel guitar, and gentle percussion.
Jamison's father, a classical composer, and his mother, a literature professor, raised their son in an environment ripe for cultivating a talented lyricist and instrumentalist. As early as grade school, Jamison began recording his songs on homemade cassette tapes. His family lineage includes Civil War-era songwriter George Frederick Root ("The Battle Cry of Freedom") and 14th-century English poet John Gower.
In his initial LP, The Wilds (2017), Jamison ascended to the rank of legitimate singer-songwriter as reviewers compared his music to that of Sufjan Stevens, Bon Iver, and Leonard Cohen. For me, Jamison also invokes touches of the famed folk-rock duo Simon & Garfunkel in his deft lyrics and musical phrasing. I find myself eagerly anticipating the next verse of harmony, the next deliciously crafted set of lyrics that conjure up memories of Simon & Garfunkel when they performed at my college in the late 1960s.
Despite these comparisons to other musicians, Henry Jamison carves out his own niche. Ease into this inviting playlist with songs from Jamison's 2016 EP and more recent releases.
"Real Peach" (2016). With this song's creative production and excellent mix, the bottom drone bass adds color and subtle timbres in the outro paint fading clouds of sound. Through this beautiful melody, Henry praises his lady by comparing her to the soft, fragrant fruit. But the lyrics suggest that not all is well: "Real peach / And the nighttime rolls away, alright / And we're comin' back to the demon-killing work of love."
"Sunlit Juice" and "Through a Glass" (2017). These songs from The Wilds CD have similar structures and arrangements. In an interview with Billboard, Jamison explains that the inspiration for "Juice" came when his girlfriend gave up alcohol: "Alcohol comes out both as a symbol of spontaneity and freedom-from-ego but also paradoxically as an overly sunny drink-of-denial, denying the wildness in its own way." Savor its subtle electronic whisps and bright banjo timbres.
On "Glass," the listener finds dreamy, exotic engineering and vocals that float against a vast electronic soundscape. Listen at 1:18 for a full, rich backbeat. Jamsion reflects on the loss of life of an old girlfriend whom he loved dearly: "Through a glass of the bottle / All is green and bent / And seeing her is dark and soft / I went through hell and back again."
"I Forget Myself" and "The Parting Glass" (feat. Darlingside) (2020). The collaboration of Jamison with the four fellows from the Boston-based, indie-folk band Darlingside works very well, with splendid instrumental arrangements and a subtle mixing of vocal harmonies. While listening to "I Forget Myself," let your heart soar when the band joins with choral harmonies. On "Glass," enjoy the splendid a cappella three-part harmonies that simmer with Irish flavors.
"Tourism" (feat Fenne Lily) (2020). Rich choral harmonies are sung with the UK-born folk singer-songwriter.
"If You Could Read My Mind" (2017). I love this cover song by Canadian songwriter-guitarist Gordon Lightfoot, who is still touring in his mid-80s. Enjoy how the mid-range keyboard ties together juxtaposed timbres, both light and bright.
Enjoy a free shared playlist as "Henry Jamison – Fringe Toast Music" on Spotify under DJ Andy Bargerstock.