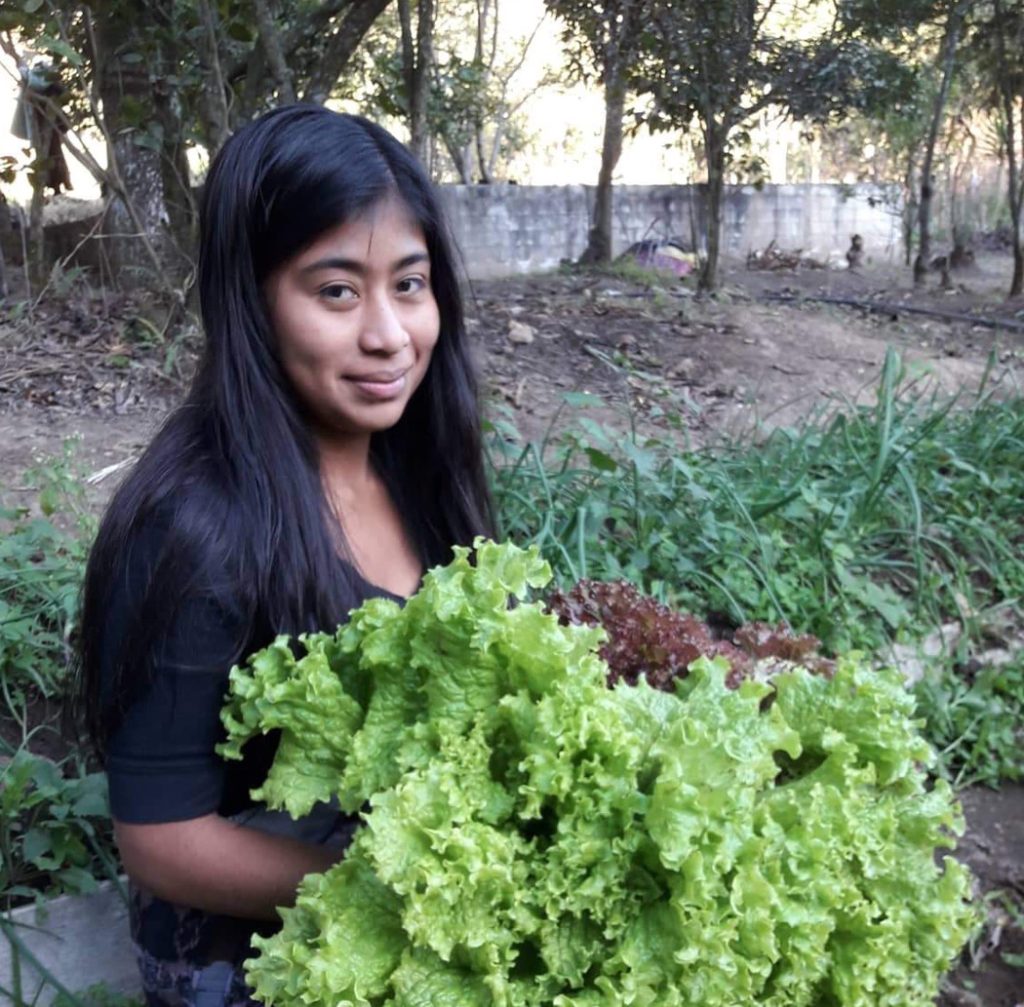 Charity Seeds has spent the last decade working to help create food security and food sovereignty in the Global South by educating orphans, schoolchildren, and village communities in biointensive agroecological practices. "We bring in small-scale organic farms to people in need," says Charity Seeds co-founder Kim Strubell. "That's it, and it's all sustainable. It's truly a loop of sustainability."
Citing John Jeavons, a leader in the field of biointensive agriculture, Strubell explains, "Jeavons has said that in 50 years, the Earth will turn to desert if we don't start regrowing soil. Nature takes about 500 years to replenish and grow the soil again. But when you compost regularly, you can grow soil within three to five years. He says, grow the soil first, and then grow the plants. And that's what we do, we use that methodology."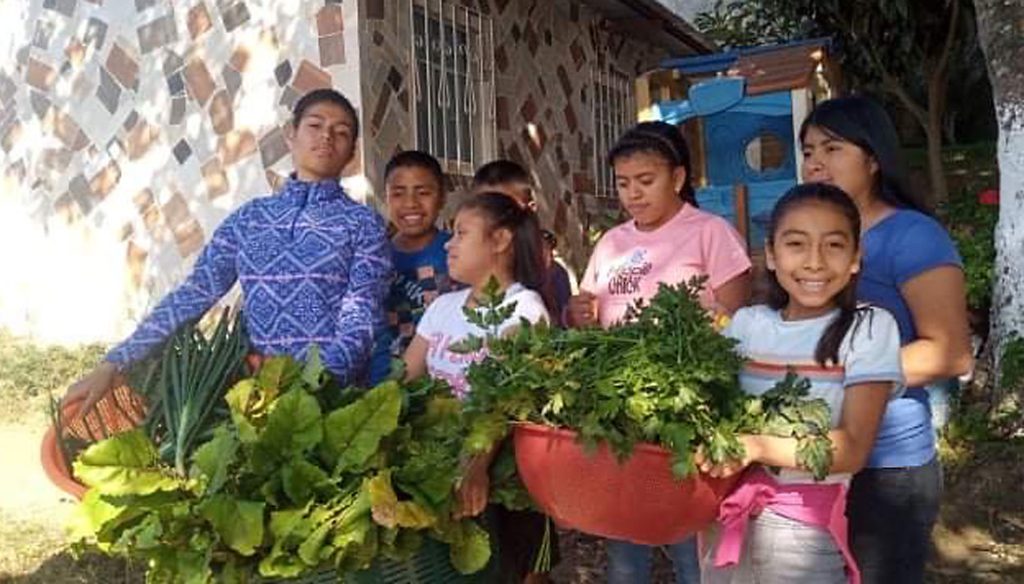 We last reported on Strubell's activities four years ago. Today, he has quite a lot to share about Charity Seeds' progress, and he's offering an informational slideshow at Revelations Cafe in Fairfield on Friday, May 6, at 7 p.m. to celebrate these accomplishments.
Giving Kids Practical Knowledge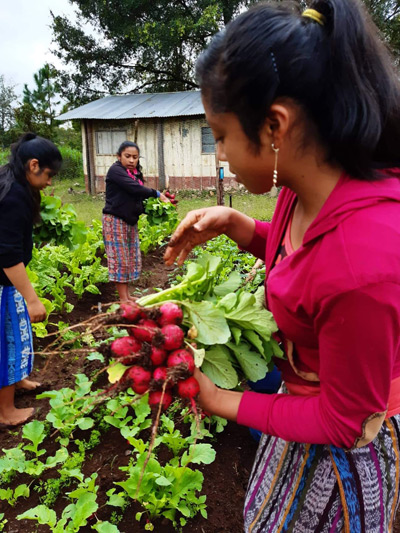 Strubell says that their goal in working with schools and orphanages "is to give the children a vocation." Students leave the program with the knowledge to do it all themselves. After a garden is set up, the children learn to tend both quick-growing and long-term crops. Over the course of three months, they're trained in composting, water conservation, seed saving, companion planting, soil preparation, and harvesting.
Part of Charity Seeds' school program is an outreach aspect, created so the children can go back to their communities and teach their families and fellow villagers biointensive gardening. Because of this shared knowledge, the children's villages gain community gardens and come closer to food security and food sovereignty. When older students want to learn more about agroecology, they can go on to study for three months at a school in Kenya. After finishing this advanced training, they intern with their local master trainer and become trainers themselves. Strubell loves that they are "developing teachers" as part of their program.
The Pandemic's Effect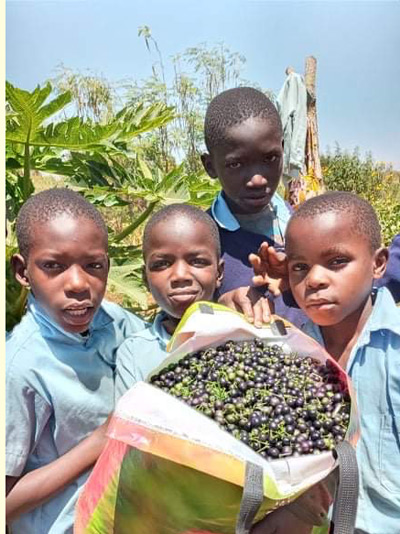 The pandemic has affected Charity Seeds' focus. Because many schools have been closed and travel restrictions limit access to villages, Charity Seeds has been working primarily with orphanages. They have farms established at four orphanages in Guatemala, three in Colombia, and three in Kenya. Strubell says their biggest success story has been working with street boys in Kenya. After training with Charity Seeds, one home sheltering 100 street boys "is totally food independent." Strubell adds that this is possible because they also have livestock and fruit trees, and often "trade for rice with some of their vegetables." He emphasizes that their goal "is to get these orphanages as close to food independent as possible."
Empowering Local Communities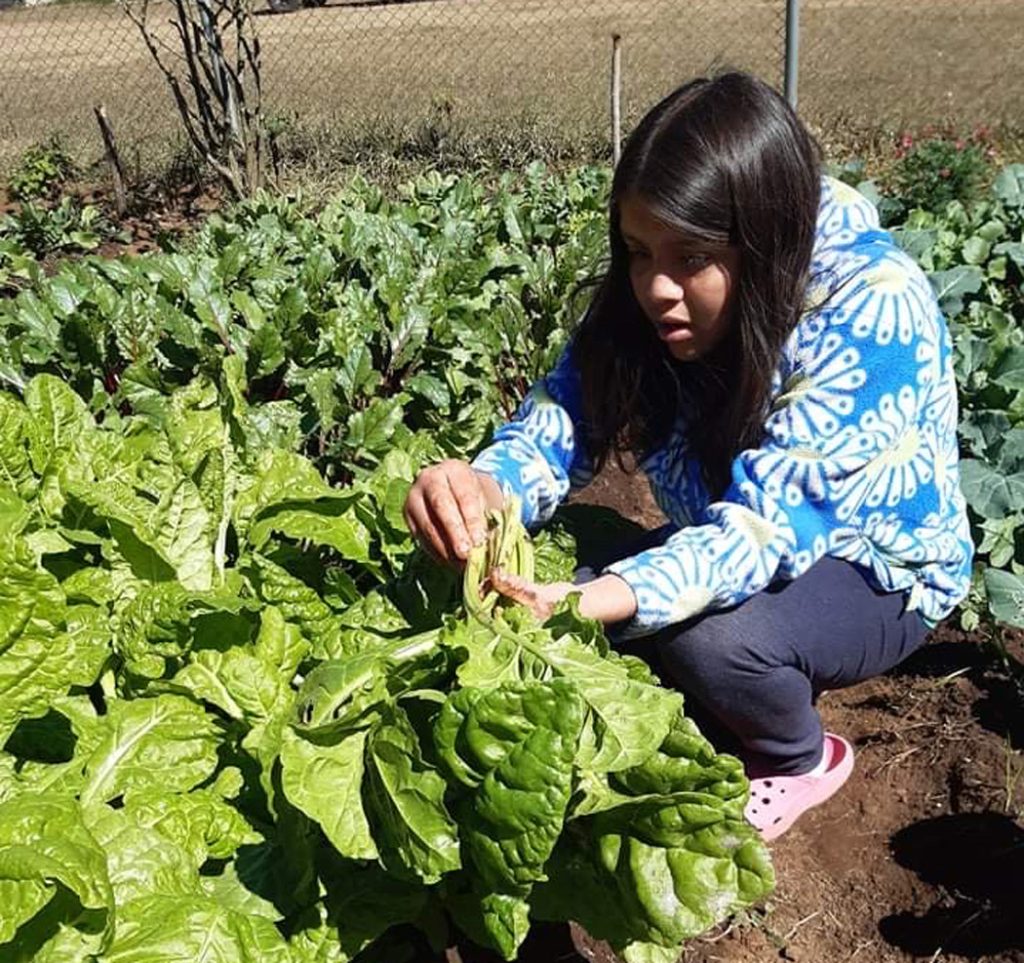 Strubell is very mindful of the importance of respecting local peoples' innate knowledge of their climate and geography. He has no desire to be a "white savior" or to colonize the Global South with ideas from the Global North. The point of Charity Seeds is to give people the tools to save themselves. Trainers are always chosen from the area, and that leads to better accountability and follow through. Strubell notes that their Guatemalan trainer, Moises, is Mayan. "He knows the land, he knows the water cycles, he knows the seeds—the indigenous seeds. We're not bringing in an old white man to train them." Strubell says they've learned from mistakes in the past to avoid bringing in experts from other geographical areas. Instead, they focus on safeguarding indigenous knowledge and expertise.
Quality, Not Quantity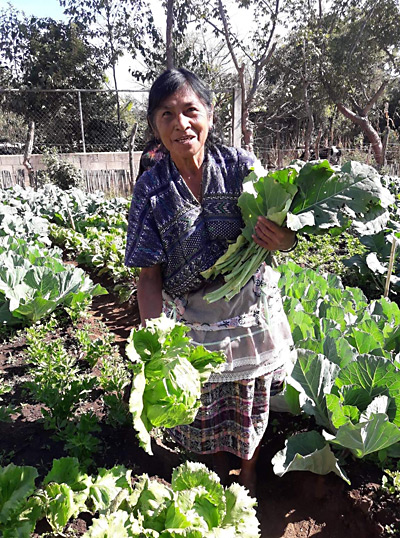 They've also learned to work with smaller groups than they did in the beginning. Initially, Charity Seeds was focused on teaching large numbers of people. With some of their earlier work in Kenya, they rode on the coattails of NGOs and other government organizations, going into villages where they could teach 1,500 people at a time. But with groups that large, one-on-one instruction was virtually impossible, and it was hard to gauge how much knowledge retention resulted.
"I'd rather teach one child at a time," Strubell says, adding, "I got away from that shotgun approach. I just stay with a model that's very accountable. I know how much money it costs. And I know exactly what I'm going to get in three months. Bigger isn't better. It's really not."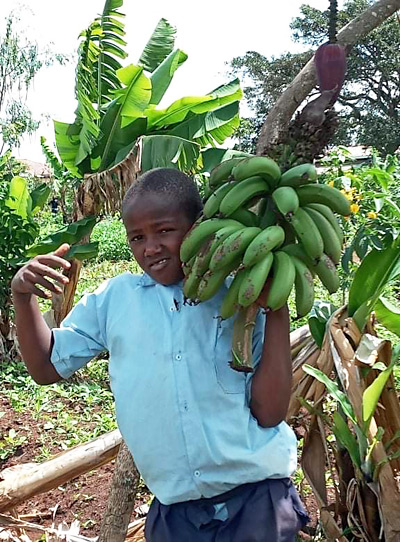 Working with orphanages has allowed Strubell to construct an operational model that can easily be transferred to each new place. "In three months, we could walk away and start at another orphanage with the same model, it's so duplicable," he says. And the progress at the orphanages is easy to trace. The children get a vocation that they feel expert in, and their skills benefit their communities.
Working with orphanages also provides tangible goals. Instead of trying to feed the world, which can feel like an unattainable dream, Charity Seeds is working with one orphanage at a time, passing on the skills to create food security. "It gives me a target," Strubell explains. "In Guatemala, there are 134 certified orphanages. My goal is to establish a garden at every orphanage. This gives me very practical targets that we can really accomplish. After training, all those children are coming out with a vocation, and they'll go to villages or they can even work for Charity Seeds and share what they know."
Streamlined for Efficiency
Part of what makes Charity Seeds' system so easy to set up and run is that it doesn't require high-tech tools or new infrastructure. Because they're working with existing institutions, they don't have to build housing or educational facilities, which would cost hundreds of thousands of dollars. Charity Seeds provides seedlings, bamboo greenhouses, affordable low-tech tools, and knowledge.
"It costs me $20 to train them," Strubell says. "And then they can feed themselves forever."
For more information, visit CharitySeeds.org.
Charity Seeds will celebrate their decade of service at a free slide show on Friday, May 6, at  7 p.m. at Revelations Cafe in Fairfield. Enjoy free music and entertainment.