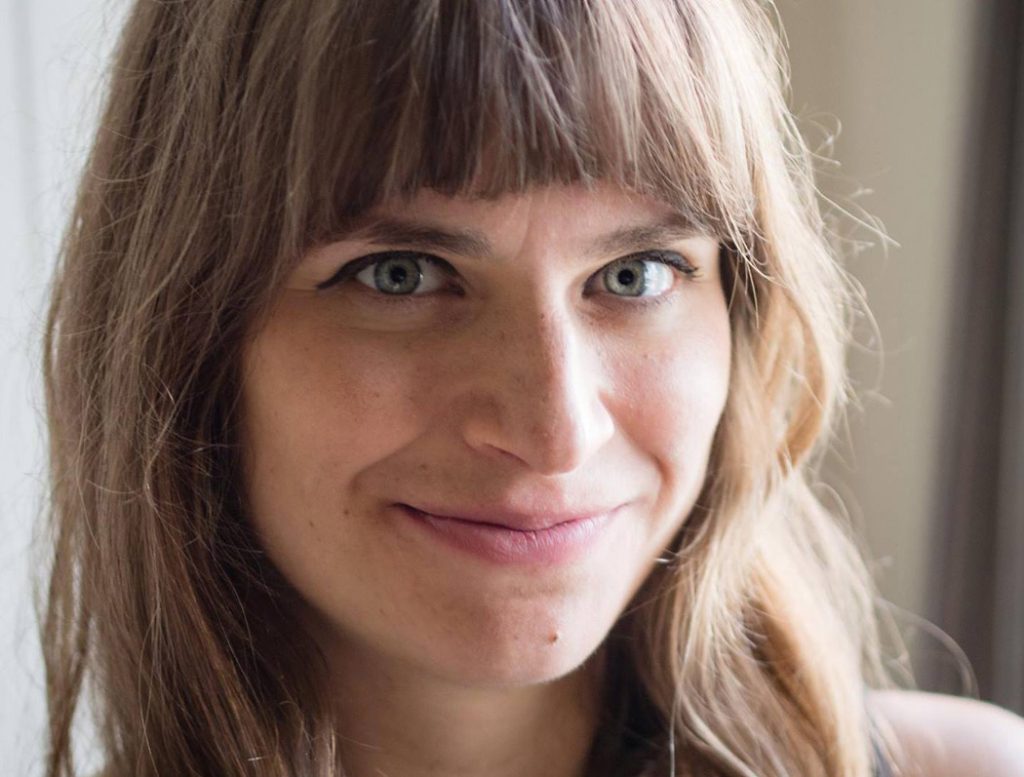 (Our apologies! The April 15 reading listed in the e-newsletter was in 2021!)
When Russia invaded Ukraine, my thoughts turned to author Maria Kuznetsova. A graduate of the Iowa Writers' Workshop who now teaches creative writing at Auburn University, Kuznetsova was born in Kyiv and moved to the United States as a child. I remember talking with her in an Iowa City coffee shop about her debut novel, a conversation in which she was patient and kind as I stumblingly revealed a lot of ignorance about Ukraine.
To be honest, it is Kuznetsova's work that has made Ukraine a real place—rather than a far-flung political and military hotspot—for me. And so, in this time of crisis, I offer my original reviews of her two novels (the first published in 2019 and the second in 2021) as well as an excerpt from one of our conversations.
Oksana, Behave!
The titular character in Maria Kuznetsova's debut novel, Oksana, Behave!, is not, in fact, going to behave. Kuznetsova introduces us to a woman who leaps before she looks. Unless she looks, and then leaps anyway.
Oksana Konnikova narrates her own story in a series of vignettes that follow her from her childhood home in Kyiv to various sites in the United States. A couple of return trips to Kyiv, including an eventful visit in the book's final chapter, serve as a through line.
Oksana is quick witted, sharp tongued, and frequently hilarious. At the same time, her story is awash in sadness, both her own and that of others. The balance Kuznetsova strikes is impressive in that the humor never feels forced, out of place, or frivolous, while the sadness, a driving force in the narrative, is leavened by Oksana's brazenness and the many comic moments.
Much of Oksana's "misbehavior" involves sex—with the wrong men, in the wrong place, at the wrong time, with the wrong motivation, with a surfeit of aggression—but Kuznetsova never slut-shames her protagonist. Oksana is both sex positive and sex problematic. Kuznetsova is adept at writing about sex, whether an encounter is satisfying or awkward, or awkwardly satisfying.
One might quibble about the occasional switches from past to present tense narration from chapter to chapter, a natural result, no doubt, of the chapters' origins as stories or vignettes. Because Oksana tells her own tale, the tense changes are particularly noticeable. Still, in all, Oksana's voice is consistent and engaging, which ameliorates the issue.
Throughout the novel, Oksana is given a range of nicknames by a variety of characters. Cumulatively, these nicknames suggest that no one—including Oksana herself, perhaps—truly understands who she is. Except, that is, for the very people who most frequently tell her to behave. Oksana, Behave! is certainly a coming of age story, but it is also, almost sneakily, a novel about family—and the people who accept us and support us even when we don't behave.
Something Unbelievable
Kuznetsova's second novel, Something Unbelievable, is a story about storytelling. Larissa, an old woman living by the sea in Ukraine, tells her granddaughter, Natasha, the tale of her family's plight during the Second World War while providing the reader with even more details. Natasha, in turn, has her own story to tell the reader and also adapts her grandmother's story for the stage. The shape and purpose of the stories we tell each other and ourselves are at the heart of the novel.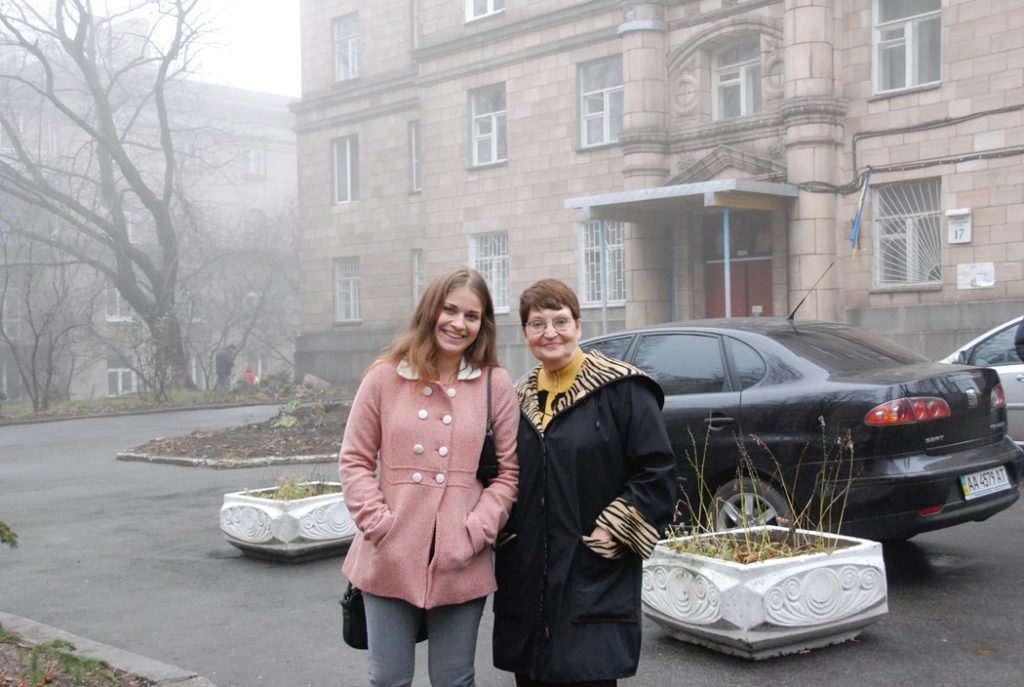 Kuznetsova gives each of her narrators a strong, idiosyncratic voice. She's also beautifully dexterous in her handling of the layered plot and the interwoven stories the women tell. Something Unbelievable is, like Kuznetsova's debut novel, both funny and moving—often simultaneously.
A Conversation
In an interview with me about Something Unbelievable, Kuznetsova talked about what storytelling can or should do—and how, in the end, her characters may find the limits of mining the past for hints about how to function in the present.
"As I was drafting the book, I had this idea that the grandmother would pass down some wisdom to Natasha. It was really a story of, 'I had a love triangle and I chose the wrong guy. Don't choose wrong.' I think that's what I wanted it to be, to have this lesson about following your heart and doing the unexpected.
"As I kept going, I saw that was way too simple. She's not just telling the story to give her that advice. It's more like, 'This is my life. This is how it ended up. Isn't that interesting?'
"The story is more about the push and pull of life itself than about any kind of meaning or any kind of advice that Natasha can get from it. . . . It's more about just telling the story without having some grand message or point—which I am increasingly dubious exists at all. Maybe I've gotten really nihilistic in the last year of COVID. The ending was one of the last things I wrote, and Natasha, one last time, asks for advice and she just gets a throwing up of the hands about what any of it meant."