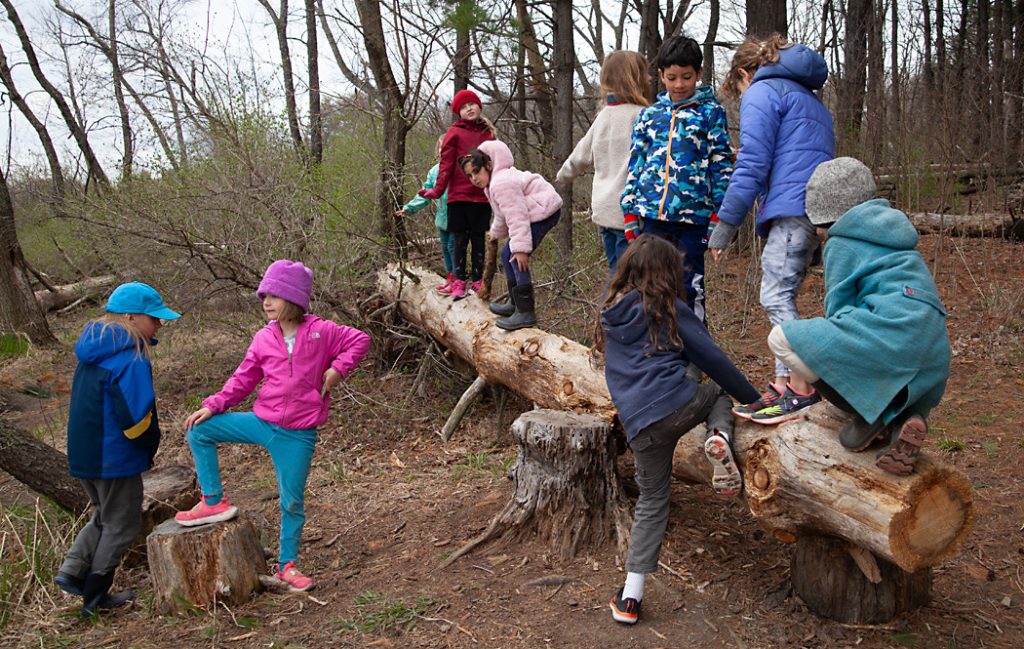 Singing Cedars, a small, independent, nonprofit Waldorf-inspired school in Fairfield, is celebrating its 20th anniversary this year, and will also be reviving its community-wide Mayfaire for the first time since 2019. They're celebrating purchasing the school property and being awarded a grant for expanding early childhood education, which will include constructing a second mixed-age kindergarten building.
Established by Eniko and Robert Reeder in 2002, Singing Cedars emphasizes hands-on, experiential learning and connection to nature and community to meet children's varied educational needs, including mind, body, and spirit.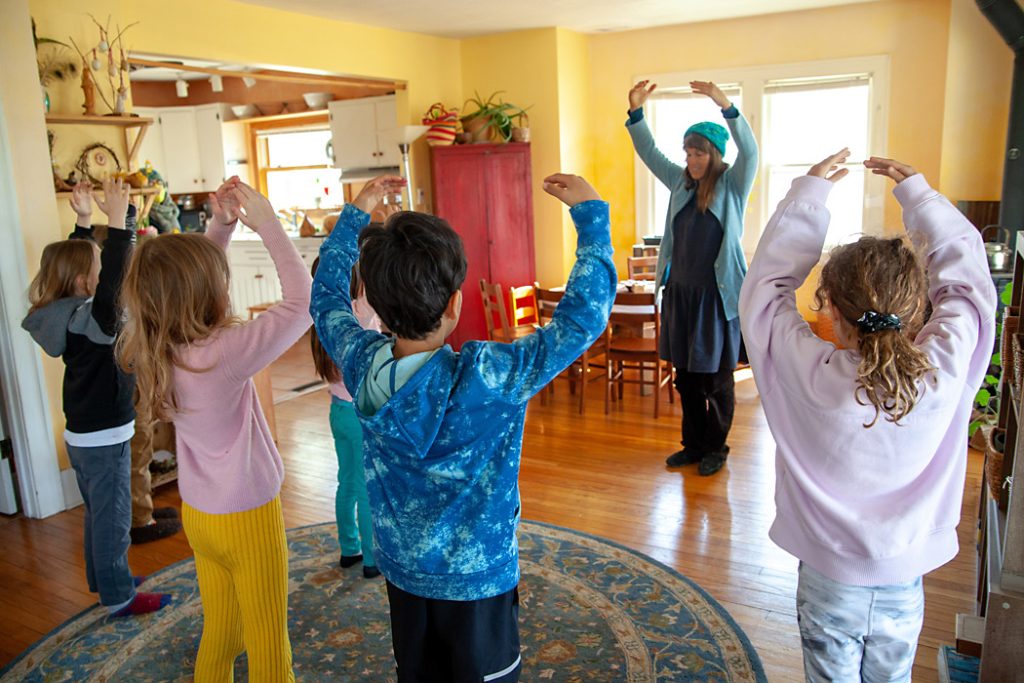 "Singing Cedars utilizes a Waldorf curriculum that educates the whole child," explains Patricia Cornelius, a Waldorf early childhood teacher and school administrator. "The curriculum educates the head, heart, and hands; we educate the intellect, the feeling life, and the will of the child, which lives in the limbs—the physical activity of the child. Academics, activities, stories, circle time, and work are brought to the child with an understanding that the child is more than just their brain."
Located on a charming three-acre campus off North B Street, the school began as a small Waldorf-inspired forest kindergarten and has expanded to offer classes from toddler to grade 4. Grades 3 and 4 meet in the original yellow converted farmhouse, while the nonacademic kindergarten and grades 1 and 2 meet in additional structures built over the years to accommodate the growing student body.
Mixed-grade classes mimic the family dynamic of an older child mentoring a younger one. "Studies have shown that children learn more easily from other children," Cornelius says. "Young children learn through imitation." Imitating an older child coloring, for example, teaches younger children the skills they need. Older children gain confidence, while younger children feel nurtured, cared for, and included.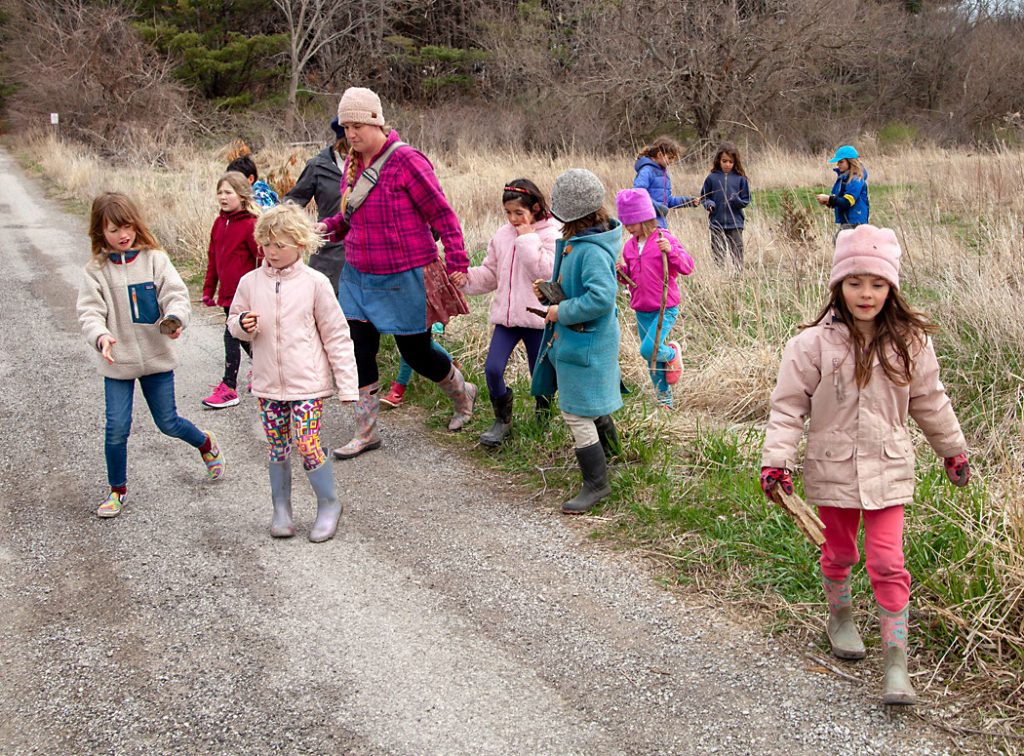 Students also stay with the same teacher throughout their education. First-grade teacher Erin Adams says, "One of the amazing things about this school system is that the children keep moving forward with the teachers throughout the years." This allows the teacher to meet the student's needs as they develop, and lets the student avoid the stress of adjusting to a new teacher every year.
Forest schools stem from a Scandinavian approach to outdoor learning developed in the 1950s that emphasizes the importance of children's contact with nature to inspire confidence and creative growth. "Nature elicits a sense of wonder, which allows children to connect to life and its questions through their feelings as well as their intellect," Cornelius says. Children are encouraged to play, explore, and learn in a forest environment, whatever the weather.
Singing Cedars' class size is intentionally limited. Grades 3 and 4 teacher Martha Mullenneaux Sperry says this allows "teachers to accommodate individual learning styles, to promote a sense of inclusive community within each class, and to promote positive mental health." She adds that "the curriculum has been designed to meet the developmental needs of students."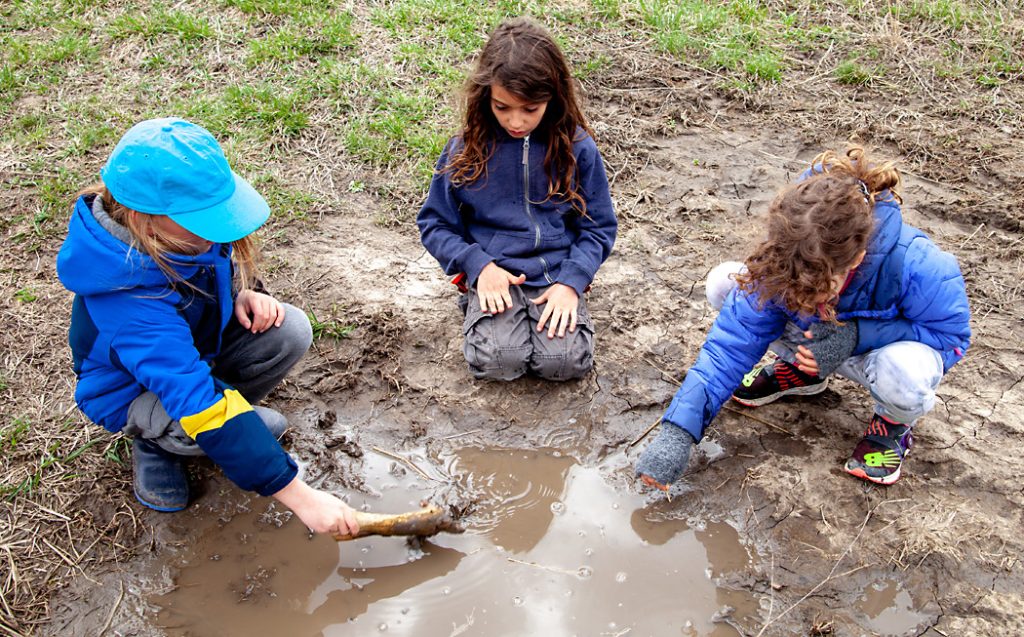 As an added bonus, at a time when parents are increasingly concerned about their children's exposure to screen time, Singing Cedars classes are conducted in a no-technology environment. Classes emphasize imagination, free thinking, and problem solving, often using song, art projects, handicrafts, and interpretive movement. "Success is not measured by letter grades," Sperry adds. "Instead, students work hard to create their own lesson books throughout the year so that there is a direct connection between the material they are learning and themselves."
Students also gain an understanding of the changing seasons through songs, stories, and seasonal festivals such as the Mayfaire. Their education is grounded in the cycles of nature.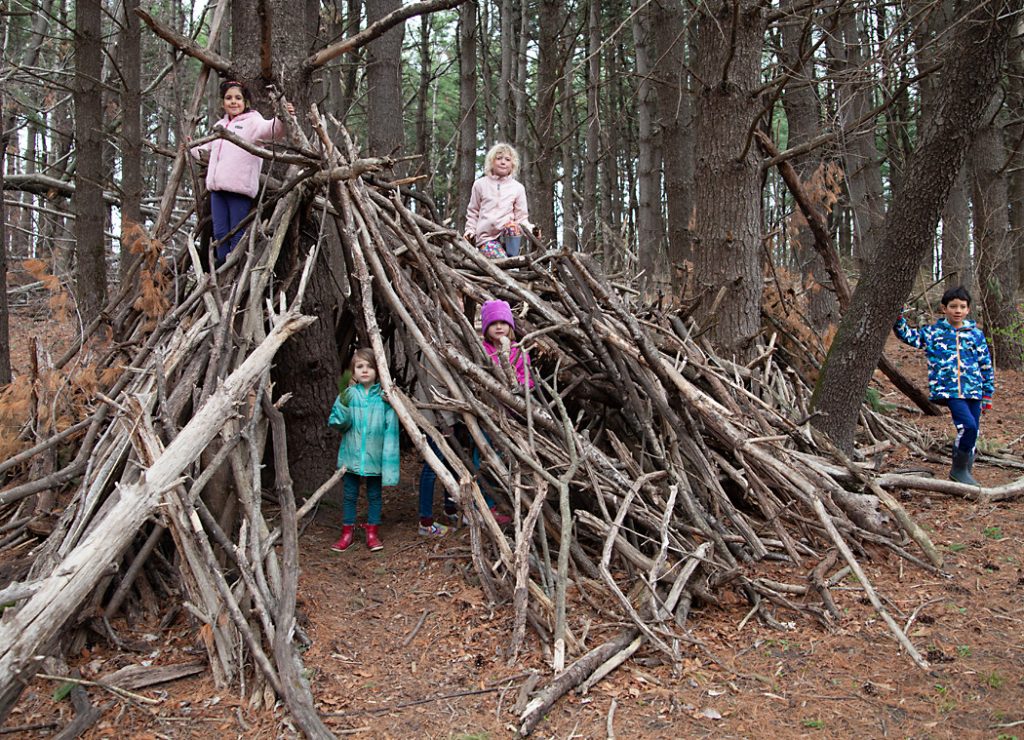 The school currently employs five teachers and is run by a volunteer board of directors that includes at least five members, the teaching body, and an administrator. Parents are also vitally involved in the school. 
Singing Cedars is currently accepting applications for the 2022-2023 year. For more information, visit singingcedars.com.
Mayfaire on May 7
This year's Mayfaire will be held on Saturday, May 7, 2022, from 10:30 a.m. to 2 p.m., rain or shine. Admission is $5 per person or $15 per family. Visitors can enjoy a variety of family-friendly activities, including maypole dancing, face painting, flower-crown and wand making, a cake walk, and a bake sale. Itinerant musicians will encourage dancing.