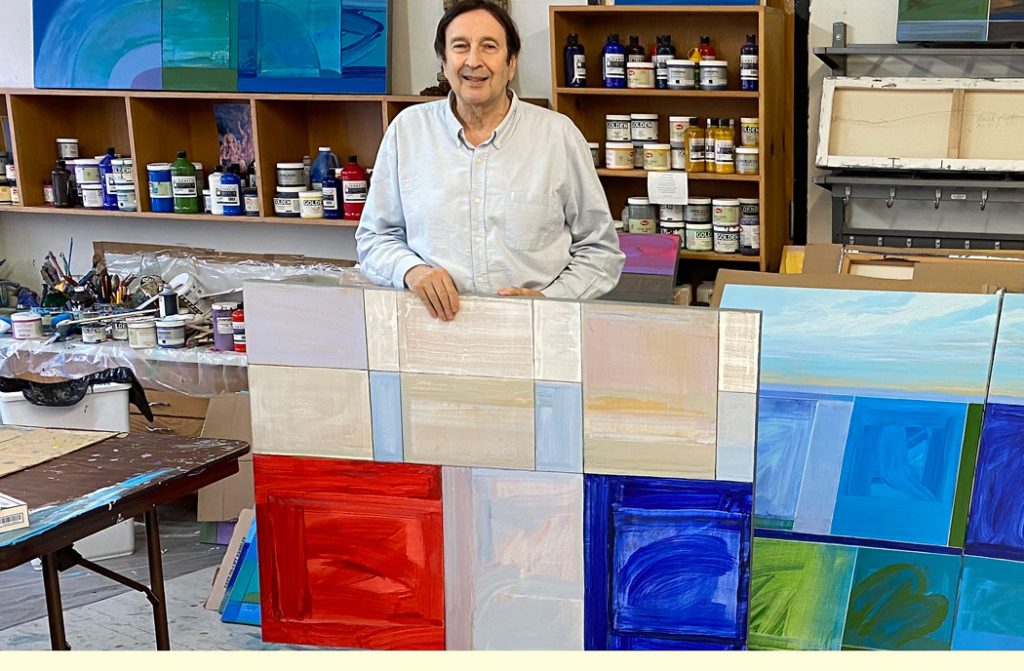 From his earliest years, David Kupferman was surrounded by paints, brushes, and the scent of linseed oil. Born into a family of professional artists, Kuperferman inherited a deep love for painting and ended up becoming an artist, too. On any day of the week, he can be found working in his studio in Fairfield, visually expressing the subtleties of his daily meditations, the true subject of all his artwork.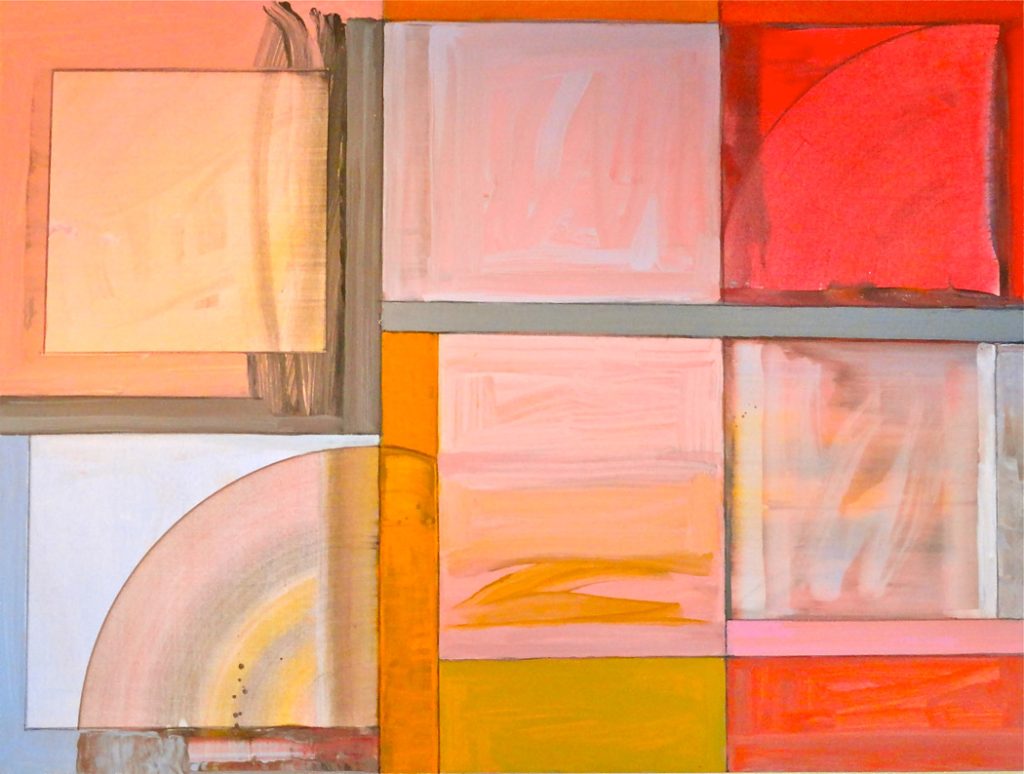 Kupferman's work is featured in an upcoming solo show at ICON Gallery in Fairfield, opening May 6 during Fairfield First Fridays. A large grant from the National Endowment for the Arts (NEA) through the Iowa Arts Council has helped launch Light Waves: Moments of Being, which runs through July 23. Kupferman aims to offer viewers an exhibition that reflects peace, joy, and harmony, a beautiful experience that transcends the contagious fear and divisiveness brought about by the pandemic.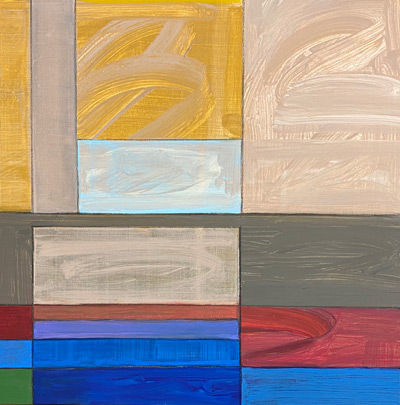 On display are about 50 colorful paintings, with most pieces representing recent work from a series begun last summer. These acrylic paintings are lyrical abstracts on canvas and paper of various sizes. With a broad stroke, Kupferman describes his paintings as "celebrations of the mystery, magnitude, and dynamism of life. They are expressions of the infinite flow of light and the expansion of inner consciousness through free-flowing color, movement, and geometric compositions."
Kupferman is interested in space, form, light, color, and movement and the conversations these elements have between them. His paintings are layered and transparent, created in a spontaneous, improvisational manner. The shapes are scraped over, a technique used to reveal remnant images below or the memory of what went before. These images are combined with geometric linear structures that create patterns and an overall atmospheric and compositional order. Thin white lines (and other colors) often define space boundaries, creating "windows" that serve as portals to a deeper perceptual dimension. Though sometimes asymmetrical, the shapes and the weight of colors bring balance and stability to the picture plane. Some paintings have landscape references suggesting ocean and sky, or even drifting cloud formations.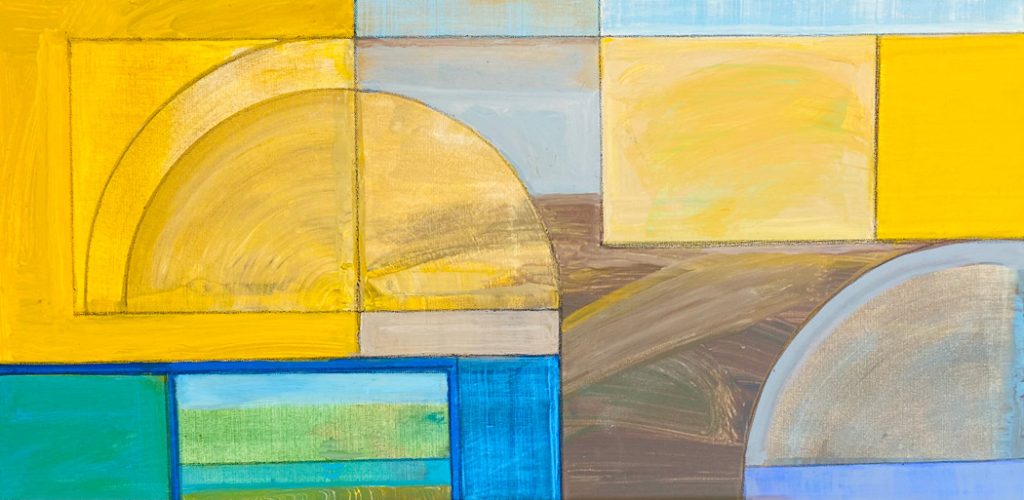 Kupferman explains that his paintings are derived from a "unique fusion of Eastern and Western aesthetics and philosophy." One important aspect of this fusion comes from painting while listening to the rich improvised melodies of classical Indian ragas and the rhythms of modern jazz. He conducts the flow of wet paint, listens to the elevating music, improvises, and becomes a visual player in the ensemble. With this spontaneous collaboration, "the music gets infused into the art."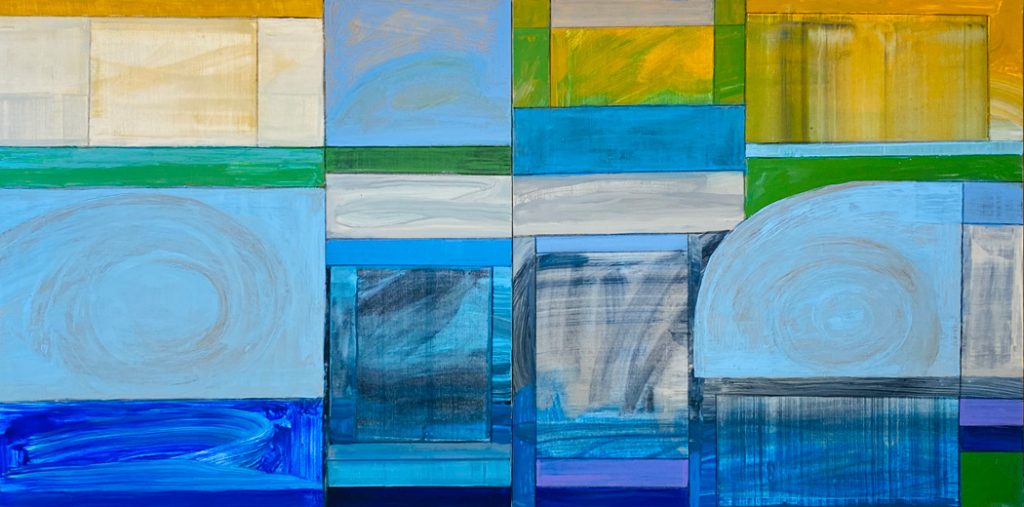 In this new collection at ICON, we see the results of Kupferman's ongoing exploration into nature's eternal rhythms and patterns that underlie everything as vibrating energy waves. This is Kupferman's familiar, personal experience, and the artist hopes that viewers will resonate emotionally with the artwork and enjoy a shared feeling of harmony, unity, light waves, and continuous moments of being.
See more of David Kupferman's at DavidKupferman.com.
A gallery walk-through with the artist will be held at ICON Gallery, 58 N. Main St., Fairfield, on Friday, May 20, at 8 p.m.