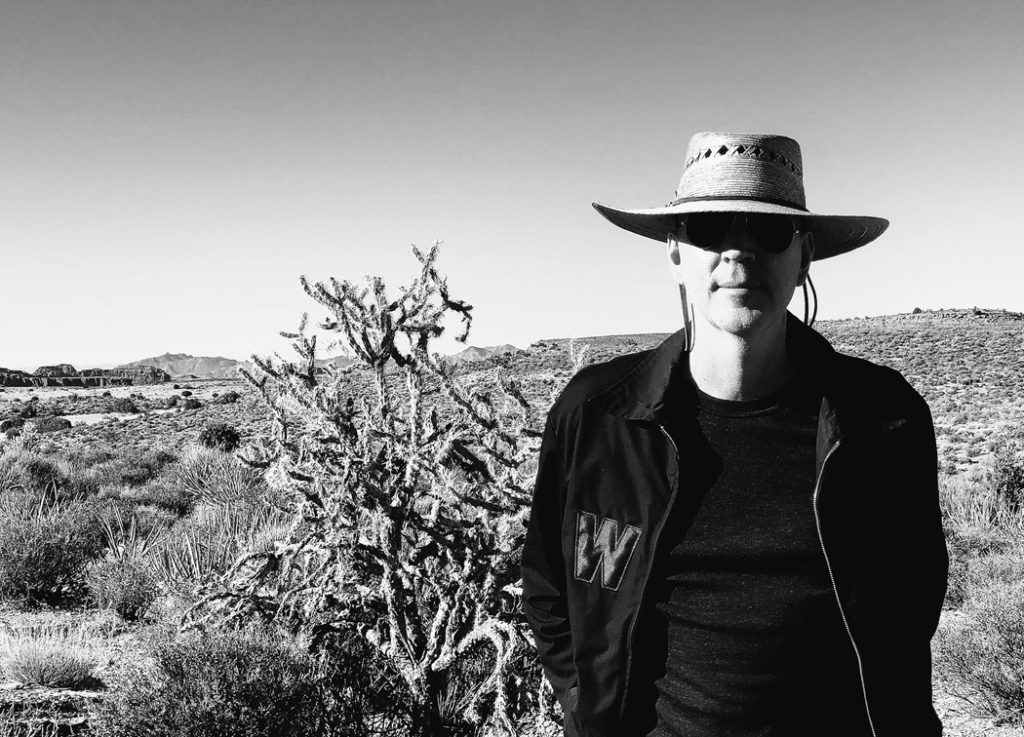 Iowa-born singer-songwriter Kelly Pardekooper recently released his tenth record, Autumn. He explained the extended-play album's name did not refer to the time of year, but rather his stage of life.
"I titled my release Autumn simply because of the line in the title track song: 'in the Autumn of your days.' I guess I feel I'm entering that phase of life statistically," Pardekooper said from his Las Vegas home. He just celebrated his 54th birthday. While many people consider fall a time for reflection, Pardekooper finds himself reinvigorated at this stage of life, as evidenced by the creation of a new batch of songs.
"In 2020, as COVID first hit, I felt very uninspired to create music and didn't really touch my guitar that year," he said. "That changed when we moved to Las Vegas in early 2021. I quickly wrote, recorded, and released Autumn once I had moved west. I'm not sure why the change of scenery inspired me, but I'm grateful the songs keep coming."
He intends to promote the new release for another month or so, and then get back to writing and recording demo songs. "I try to block time for songwriting every week," he said, "and that has been my process for many years. Even if nothing pops out, I think you still have to devote that free headspace time to just trying to tap into things. I love that Picasso quote, 'Inspiration exists, but it has to find you working.'"
Pardekooper has strong Iowa roots. He was born in Des Moines. His parents moved to North Liberty when he was a child, and he graduated from Iowa City West High and the University of Iowa. Most of his family still lives in Iowa City, he says, and he often comes to visit during the holidays.
From a musical standpoint, Iowa has been the place where his songwriting emerged. "I imagine Iowa will always inform my songs and perspective," Pardekooper said. He cited the Neil Young line from the song "Helpless" as a reference—"all my changes were there." Iowa is where he grew up and learned about life and began his career.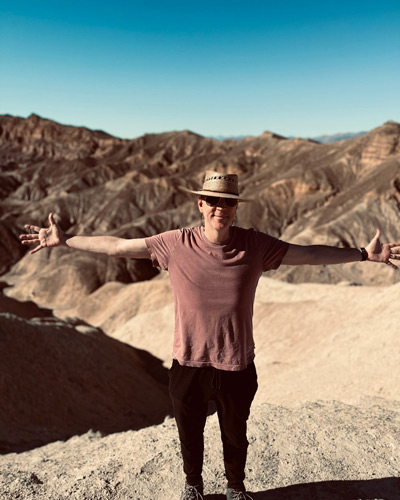 "My music publisher has always said he hears the wide-open spaces of Iowa in my music. I think he's probably right; I can't really separate my first 35 years growing up and living in Iowa from the sounds I hear in my head," Pardekooper said. He did not put out his first release until 1998 when he was 32 years old. "After I left the state, Bo Ramsey produced two of my albums, and I connected with Iowa friends Pieta Brown and Greg Brown." These connections helped Pardekooper develop creatively and professionally.
Pardekooper has toured across the United States and Europe. He has performed everywhere from the South by Southwest Festival in Austin, Texas, to the Take Root Festival in Holland. Chances are you have heard his music: it has has found its way into more than 40 television programs and movies, including True Blood, Justified, Blue Bloods, Cold Case, April Moon, and Love and Sex in the USA.
The singer-songwriter admits he hasn't seen all the shows that have used his music, but he was happy to name some of his favorites. "The Sons of Anarchy placement was pretty great," he noted. "The lead actor, Katey Sagal, is alone in a diner reminiscing and smoking a cigarette and my song 'Tell Me (You're the One)' is playing on the jukebox. It felt like a good match. The Nicolas Cage film Vengeance: A Love Story was also a good usage of my song 'Draw the Line.' The lead female character is leaving a party and someone yells, 'You can't leave now; they're playing our song.' And that is where they feature my song playing." This use of his music has allowed Pardekooper to concentrate on songwriting rather than touring and performing.
Pardekooper credits his parents' classic rock record collection as his initial inspiration. He mentioned the Beatles, the Who, the Kinks, the Rolling Stones, and Neil Young as his early influences, followed by local roots artists such as Bo Ramsey, Greg Brown, Dave Moore, David Zollo, and Joe Price. These days, he said he listens to Iron & Wine, Jason Lytle of Grandaddy, Calexico, and Bon Iver.
In terms of his personal style, Pardekooper described his development this way: "When I started, my sound was more straight-ahead, twang 'n' bang, alt-country bar music. As time went by, my love of lush sounds, garage rock, stripped down naked folk started to come out more. I think you figure out the sweet spots for your voice as well as you get more experienced."
Critics have described his sound as everything from alt-country to indie rock to roots music to the blues. The new album has a clear western influence. One can hear the desert and the big sky in the spaciousness of the sonics. There is something cinematic about the way the songs resonate.
"Having TV/film licensing as my main focus the past decade has been wonderful creative freedom. I don't feel tied to any genre of music. I just try to keep creating whatever moves me," Pardekooper said. He credited the changes in technology in part for giving him increased career opportunities. "Expanded TV channels and the massive number of streaming options have given my songs more places to land. I don't tour at all anymore, so the fact that Netflix, Apple TV, Amazon, and all of these other services are creating original content now helps me."
Pardekooper offered this advice for a musician from Iowa starting out today: "It's a marathon, not a sprint. Be patiently persistent. Treat it like a job and work at the song/music craft. A strong work ethic is essential in any field. Get the music right first. Create music from the heart that moves you, and don't worry too much about current trends."
One can best access Pardekooper's music through his website. His song catalog is also available on all the streaming platforms. "If you're a Spotify fan," he said, "my top ten songs are a pretty good introduction and basically my film/TV 'hit' songs." His latest album is also available there.