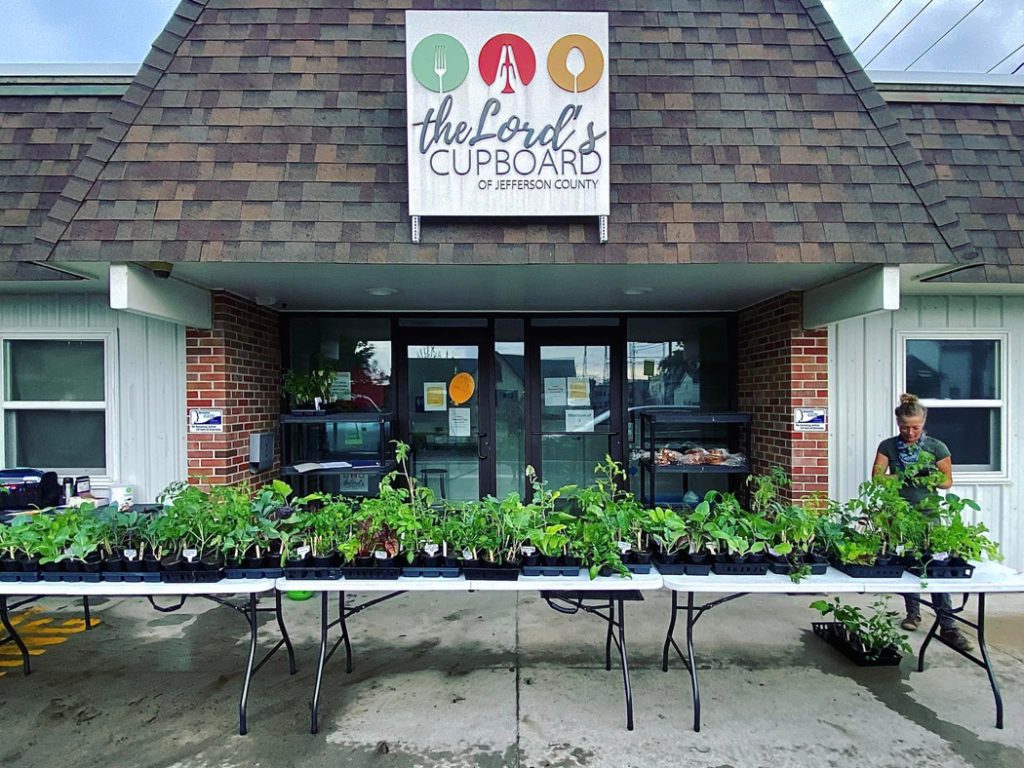 It pains me that local newspapers are dying out. Research has found that local papers help create social cohesion, encourage political engagement, and improve the effectiveness of local and state government. Local Facebook groups have helped fill some of the gaps, but I still get reportage in Southeast Iowa Union that I don't otherwise find.
Still, I've come to greatly value the amazing array of Facebook groups related to Fairfield and Jefferson County. If you live in another area in Eastern Iowa served by the Iowa Source, you likely have similar groups. Just search Facebook using a search term such as "Mt. Pleasant Iowa groups." A search on "Fairfield Iowa groups" brings up a list of over 100.
Local News
With 5,800 members, Fairfield Iowa seems to be a main hub for local news and discussion. Many posts ask for recommendations for services, such as auto detailers, tree trimmers, scrap metal buyers, and dirt providers. A discussion of the proposed new fire station was detailed and helpful. Also available is Fairfield Memories (4,000 members), which has photos, reminiscences, historical information, and news clippings. Fairfield Iowa News & Events (900) seems to be primarily businesses promoting their offerings. Fairfield Food Lovers—Where To Go (215) focuses on restaurants and food trucks.
Missing Pets
Lost and Found Furbabies in and around Fairfield Iowa (3,300 members) has surprised me. I had no idea that people's cherished pets get lost so often. There are also announcements, including a meeting with the mayor to address the issue of people who don't leash their dogs, low-cost microchip and vaccination clinics, and specials on spaying and neutering.
Hobby Groups
There are quite a few groups related to specific interests and hobbies, including one for gardeners, Fairfield Gardener's Coalition (815 members), that offers support, advice, and resources. Posts include people wanting to trade plants, asking for advice growing certain plants, and organizing meet-ups.
The hobby group Fairfield Iowa Photographers (840 members) offers amazing photos and useful instruction. They have regular challenges to see who can take the best photo related to a particular technique or theme. One challenge was the "rule of thirds," which typically results in well-composed photos. It was fun to see how the participants implemented the technique and instructive to see how effective it was.
Other special-interest groups include Fairfield Basketball (450 members), Cat Lovers Network of Fairfield, Iowa (265), Dog Lovers Network of Fairfield, Iowa (180), Raising Fairfield: Parents Group (870), and Homeowners & Home Improvement Enthusiasts of Fairfield, Iowa (80). There are also some groups related to political and religious affiliation.
Buying, Selling, Sharing
When I recently wanted to sell my drone, I turned to a local Facebook group. It sold quickly, and I loved the convenience of the purchaser coming to my house rather than my having to ship it. Groups include Fairfield IA./Buy/Sell (19,700), Fairfield Iowa Buy Sell Trade (17,600), Fairfield IOWA Freecycle/Buycycle (8,800), Fairfield Iowa Everything But Clothes (2,700 members), StuffShare Fairfield (2,200), Fairfield on the Web Buy Sell Trade (1,200), Fairfield Iowa Clothes Only (950), Fairfield Iowa's Finders Keepers Thrift Shop (950), and Fairfield Trader (800).
Community Service Groups
Some groups revolve around a commitment to serve the community. The over 500 members of Jefferson County Little Free Pantries are interested in putting free food in the 10 small roadside pantries in Fairfield to help those in need. The information includes a map of their locations. Helping Fairfield Community–COVID-19 (1,200) has done a great job of keeping the community informed about the virus.
Employment & Housing
These groups include JobShare Fairfield (5,500 members), Fairfield Iowa Job Opportunities (980), HomeShare Fairfield (8,100), Fairfield Vastu Housing (2,500), and Fairfield Vastu Short Term Housing (2,500).
There are many more groups, of course. Some of the above groups are private. When you click Join, you'll need to be approved by a group admin before you can become a member and see posts. In some cases, you need to agree to specific terms or answer questions. An advantage is that you can be confident that what you say is relatively private and that it's less likely you'll be trolled.
Also, check out NextDoor (NextDoor.com), which is similar to the Fairfield Iowa group on Facebook but is limited to your neighborhood.
I will continue to subscribe to the digital edition of our local newspaper, but I also appreciate the astonishing usefulness of these local groups. I hope you do too.
Find column archives at JimKarpen.com.