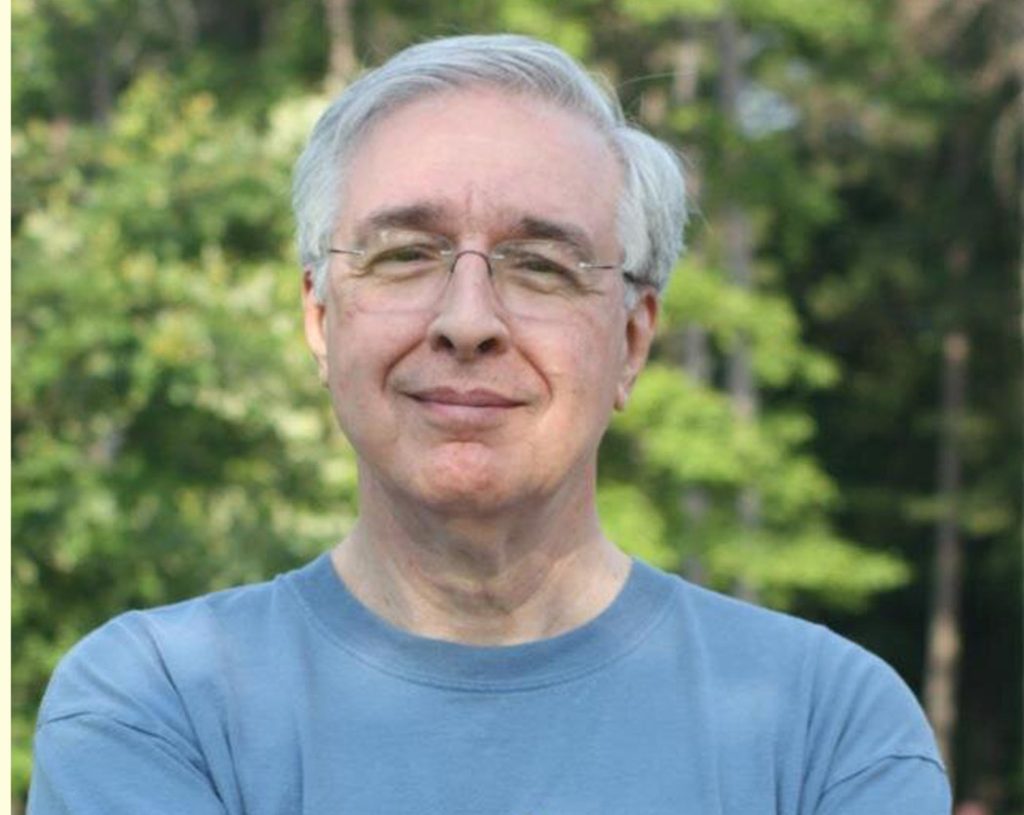 Dennis Maulsby is a versatile writer hailing from Ames who took up writing as a route toward healing from his experiences in the military. In an interview, he described his work to me this way: "Most of my prose and some of my poetry features speculative elements—sci-fi, horror, urban fantasy, space opera, etc.—laced with historical and military fiction."
Urban fantasy and horror are certainly at the forefront of his short story collection Winterset. The stories are set in the Iowa town of the same name and feature an Irish-born priest by the name of Father Patrick Ignatius Donahey. The good father finds Madison County to be rife with supernatural creatures—some who are trying to do good in the world and others who are decidedly not.
Maulsby's priest is an open-minded fellow, more than happy to do battle with or accept help from creatures and humans who operate well outside the Catholic traditions. The prose in the Donahey stories is straightforward and matter-of-fact, a style that positions Donahey as a man of faith who also accepts the proof of his eyes.
Maulsby answered questions via email.
Tell me about the connection between your time serving in the U.S. Army and your writing career. How does the former inform and shape the latter?
As a military veteran, I write because I need the therapy. Struggling against memories of war is the fate of all soldiers returned from killing places. The creative act, whatever that might be, is the most potent therapy I have discovered. The fighting in Iraq and Afghanistan will create another generation of afflicted men and women. I hope they will also make this discovery.
After your honorable discharge in 1970, you had a long career and retired as a bank president. Your first book of poetry appeared in 2005. Was the desire to be a writer percolating all those years? Were you writing but not publishing? What spark got that first writing project going?
Writing was not my first choice in self-healing. I tried a lot of other creative media: painting, sculpture, rug weaving, wood carving, and furniture design, among others. All were good therapy, but none seemed to have long-term growth potential. All of this was going on during my working years, with my retirement allowing me to concentrate on writing.
I have always been a voracious reader—the other side of the coin from writing. Perhaps here was a vast universe of potential to explore. After all, English possesses over a million words and adds more every year. I am not apt to run out of these in a single lifetime.
You write poetry (with an emphasis on haiku), short fiction, and most recently, a novel. What do you like about each of those styles? Do you see them as connected in some way or do you think of them as distinct disciplines?
I planned to begin with poetry and then advance to short stories and novels. I hoped to take the passion, imagery, and sensuality of poetry into prose. A study of Japanese poetry forms helped the transition. The haiku, for example, can be transformed into exceptionally expressive sentences. The haibun, a prose poem ended with a haiku, is a hybrid of prose and poetry. Creating these eases the writer's way into both options.
Tell me about your experience as an indie author. What do you like about self-publishing, and what do you find challenging?
I self-published my first book of poetry, Remembering Willie, by giving a computer disk to a commercial printer, who offered stock art choices for the cover. She suggested options for the paper stock and method of binding. With the evolution of home color printers, I print my own chapbooks of poetry and short stories.
At this point, my five full-length books have been traditionally printed by indie presses—they buy the manuscript and pay for all publishing expenses. I receive royalties. I currently have five novels and a full-length book of poetry in draft manuscripts. If I can't find presses willing to take them, I will explore self-publishing options.
Do you think of yourself as an Iowa writer—and if so, what does that mean to you?
I am 100 percent Iowa-educated. Among other things, our schools and colleges put a premium on writing. And the state possesses the granddaddy of all MFA programs with the Iowa Writers' Workshop. The oldest literary journal in the U.S., North American Review, is produced at the University of Northern Iowa. I could name many other indications of the literary tradition in the state. I feel the burden of that tradition.
What are you working on now?
I have submittable drafts of two separate novels and an almost complete trilogy. A second book of poetry is making the rounds of publishers. I have recently completed a semester course in play and movie scriptwriting through Grandview University. I have submitted a play to a contest and will be seeking opportunities for two short movie scripts.