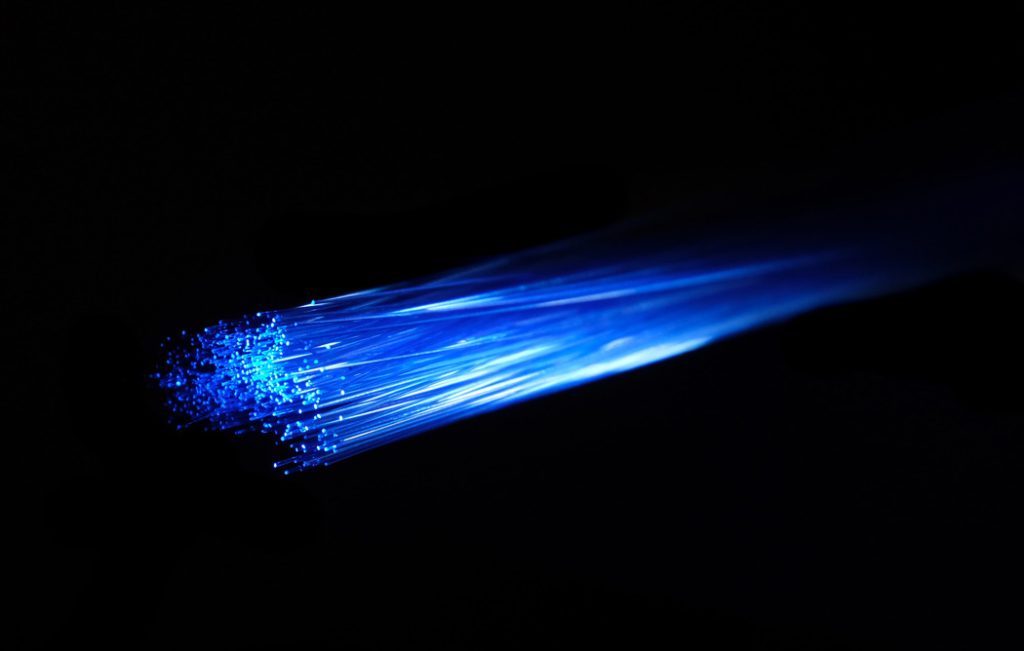 I was one of the first people to sign up for an internet account when the service was newly arrived in Fairfield back in 1994. I was thrilled. Until then, the only online option locally was to dial in long distance to a service such as CompuServe. Can you imagine? Going online for an hour a day would have cost, in today's dollars, over $500 per month just in phone charges.
Back then, Lance Yedersberger's one-man company offered me access for $50 per month, or about $100 in today's dollars. I was delighted to finally be able to dial in to a local number to access an online service, in this case the internet, which was an academic network that had only recently become commercially available to the general public.
I dialed in via a 2,400-baud modem. Can you imagine? That's 2,400 bits per second. My current broadband fiberoptic connection is, by my calculation, over 415 times faster. But that slow speed in 1994 wasn't a hindrance because this was before the World Wide Web as we know it.
Today, it's a different world. We have the web with an infinite amount of content and the internet speeds to enjoy it.
In recognition of the important role the internet now plays in daily life, our federal government is providing funds to help make it more available to those with low income and to those who live in areas that don't yet have broadband service. The Affordable Connectivity Program, which launched December 31, 2021, offers a discount of $30 per month for internet service to those who qualify.
In addition, on May 9 President Biden announced that 20 of the country's leading internet providers have committed to offering broadband to those who qualify for no more than $30 per month, including 100-megabits-per-second service from Mediacom in Iowa.
Yep, that's right. If you take advantage of Mediacom's $30/month service and the government's $30/month subsidy, you are essentially getting free broadband internet.
Who qualifies? If you are at or below 200 percent of the federal poverty guideline, you qualify. For an individual, that works out to an annual income of $27,180. The poverty threshold is, of course, higher for households with more than one person. For example, the guideline for two persons is $36,620, and $46,060 for three.
According to the government, nearly 40 percent of households in the U.S. qualify (AffordableConnectivity.gov/do-i-qualify).
LISCO, an internet provider in southeastern Iowa, said that as of late May they already had about 30 customers taking advantage of this subsidy.
You are also automatically eligible for the $30 discount if you receive federal benefits such as food stamps; Medicaid; Special Supplemental Nutrition for Women, Infants, and Children; Supplemental Security Income; Veterans Affairs pension and survivors benefits; free and reduced-price school lunch; Federal Pell Grants; and Lifeline. You can find more details at FCC.gov/acp.
To apply for the subsidy, go to AffordableConnectivity.gov to submit an application or print out a mail-in application. You will also need to contact your preferred internet provider to have the discount applied to your bill. You can also apply at GetInternet.gov. In addition, you may simply be able to apply via your internet provider. Once you're approved, your internet provider will receive the funds directly.
As part of the application, you will need to prove you qualify, such as providing your prior year's tax return. More detail is available at AffordableConnectivity.gov/ how-to-apply/show-you-qualify.
Internet services in southeastern Iowa participating in the Affordable Connectivity Program include Mediacom, Windstream, CenturyLink, and LISCO.
The Affordable Connectivity Program is part of the $1 trillion bipartisan Infrastructure Investment and Jobs Act, which designated $65 billion for broadband internet. And there's even more good news. In addition to providing these subsidies, the greater portion of the funding will go to states to help internet companies build broadband infrastructure in areas that don't yet have service. And there are many such areas here in southeastern Iowa.
But don't look for it to happen immediately. States must first apply for a grant to develop a plan. Once that plan is submitted and approved, states will receive money to begin installing broadband infrastructure in 2024 by providing grants to internet providers.
In addition to supporting internet connectivity, our federal government also recognizes the importance of everyone having telephone service. As I wrote in my column last September, there are opportunities for low-cost and even free cell phone service via Lifeline (LifelineSupport.org).
I'm an addict, of course. The internet has come a long way since I first began using it in 1994, but one thing has remained unchanged: my addiction. And for nearly 29 years I've been sharing that addiction with you. Now the government is supporting us in our addiction. Life is good.
Find column archives at JimKarpen.com.