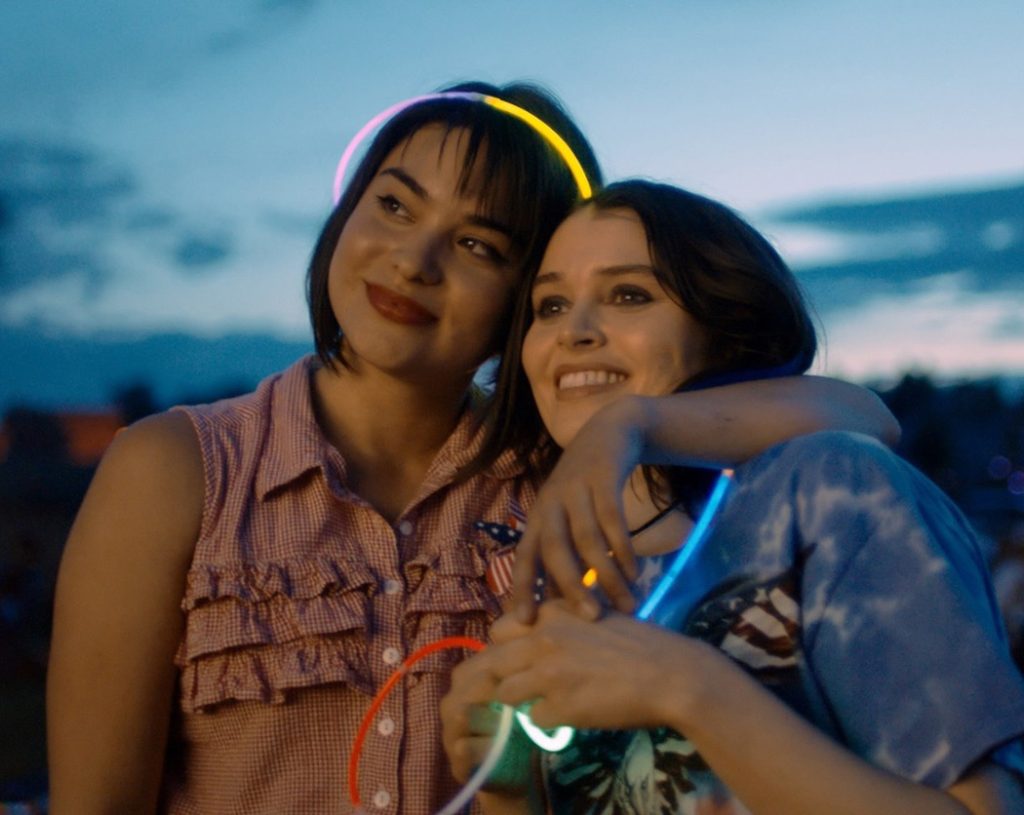 With the current rise of hate crimes in America, Alana Waksman's award-winning film, We Burn Like This, is more timely than ever. The indie drama that Waksman wrote, directed, and produced will be shown at FilmScene in Iowa City on July 8 at 7 p.m., and at the Sondheim Center in Fairfield on July 9 at 2:30 and 7:30 p.m. Waksman, who grew up in Fairfield, says Fairfielders were her film's first supporters, and she's excited to share the movie with her hometown. Since its release, We Burn Like This has been shown at over 25 film festivals over the past year, including the Deauville American Film Festival in Normandy, France.
Billed as a coming-of-age story of historical trauma, survival, and healing, We Burn Like This takes place in the present during an upsurge in anti-Semitism. It centers on the stories of 22-year-old Rae, the granddaughter of Holocaust survivors who rarely talked about their experiences, and her Indigenous best friend, Chrissy B., as they deal with racism, bigotry, and hate in Billings, Montana. Rae grew up thinking anti-Semitism was a relic of the past, but her idealistic illusions are shattered when she's targeted by neo-Nazis.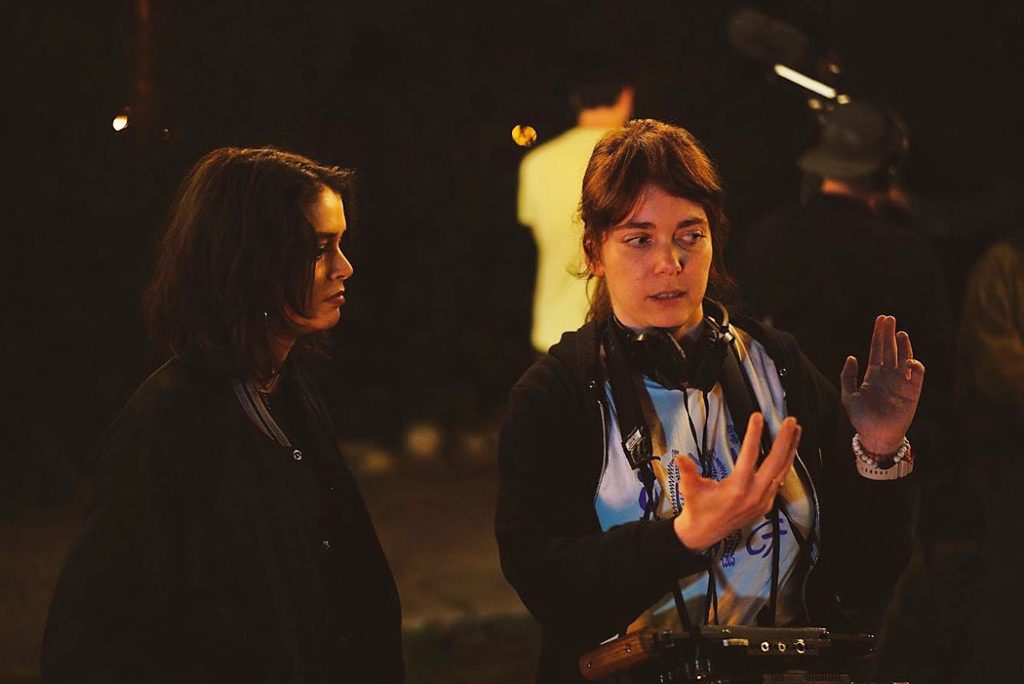 Waksman's film is the culmination of a seven-year project that originally began as Cheyenne Burning, a film about an Indigenous young woman. As filming progressed, Waksman questioned whether this story was hers to tell. "I started to wonder, as a non-Native person, why was I the right person to tell this story?" she says. "I couldn't shake the feeling that I shouldn't be moving this project forward. It's not my experience, it's not my identity. No matter how good my intentions, if I continued, I would always have to justify why I told this story."
During her time in Montana, as the Indigenous community opened up to Waksman—particularly a close friend and her family—they shared stories about racism and generational trauma. Waksman realized that, as the descendant of Holocaust survivors, she was dealing with generational trauma herself. When anti-Semitism started making a very public resurgence in 2016, she realized that telling a personal story was more important. So she shifted the focus to Rae, a Jewish woman dealing with anti-Semitism. And told a story much closer to her own.
"I'm interested in healing [generational trauma]," Waksman says. "From what I've seen in other communities, one of the elements required for healing is to actually tell your story. . . . I have realized this trauma is a part of me and I am here because my family survived it; it's just a part of who I am. To have that be seen and recognized is healing."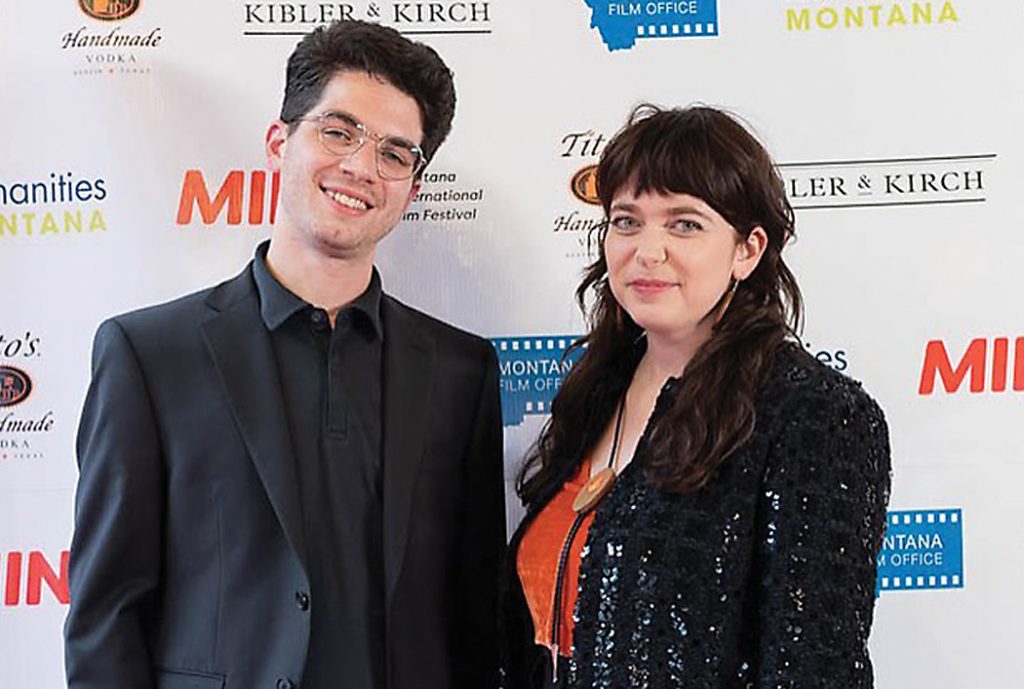 While the story is fictional, it draws on experiences from Waksman's life as well as those of her friends and family. Much of the racism and microaggressions experienced by Chrissy B. were similar to those felt by Waksman's Indigenous friends. And Rae's experiences were informed by events that producer and editor Marshall Granger went through growing up in Billings, where he was bullied for being Jewish. Waksman says Granger, who is also her life partner, has been "a huge part of the movie."
In addition to addressing anti-Semitism and racism, Waksman also feels it's important to show that Jewish people live in a variety of areas. "I haven't really seen many other films that reflect more of my experience, which is growing up in Iowa as a Jewish person."
We Burn Like This is filled with top-tier talent. Devery Jacobs, the actor playing Chrissy B., initially signed on as the lead for Cheyenne Is Burning and agreed to continue when the film's focus changed. "Devery is also a lead in the Hulu series Reservation Dogs, and just got cast in a new Marvel show called Echo," Waksman says.
Rae is played by Madeleine Coghlan, who has a recurring role on ABC's The Rookie, and has been in a number of indie films. "It's no small feat what she does in this film," Waksman says. "It's all on her shoulders—the whole emotional ride of the film. It's really through her eyes."
Waksman is very grateful for all the support her project received from the community of Billings and the state of Montana. "Billings is definitely a huge part of what enabled us to be able to make a film for an indie budget—a micro budget— that looks like a big-budget film. The community really supported us."
Waksman is quick to praise the professionalism of the entire cast and crew. She wants to give particular shout-outs to her fellow producers, the executive producers, the lead actors, and the director of photo­graphy. Producer Jeri Rafter has been involved since the beginning, and executive producer Neda Armian has been like a fairy godmother guiding Waksman and her team through the entire process, from filming and editing to film festivals, distribution, and sales. "She's been incredibly helpful. And I would have been quite lost without her, especially in these later phases."
Director of photography B. Rubén Mendoza, a Salvadoran-American cinematographer from Los Angeles, was one of Waksman's classmates from USC. Waksman is really proud of his beautiful, expert cinematography, and says that collaborating with him made the story even more powerful.
A Q&A with Waksman follows each show. The film is available on demand. To learn more, see WeBurnLikeThis.com.