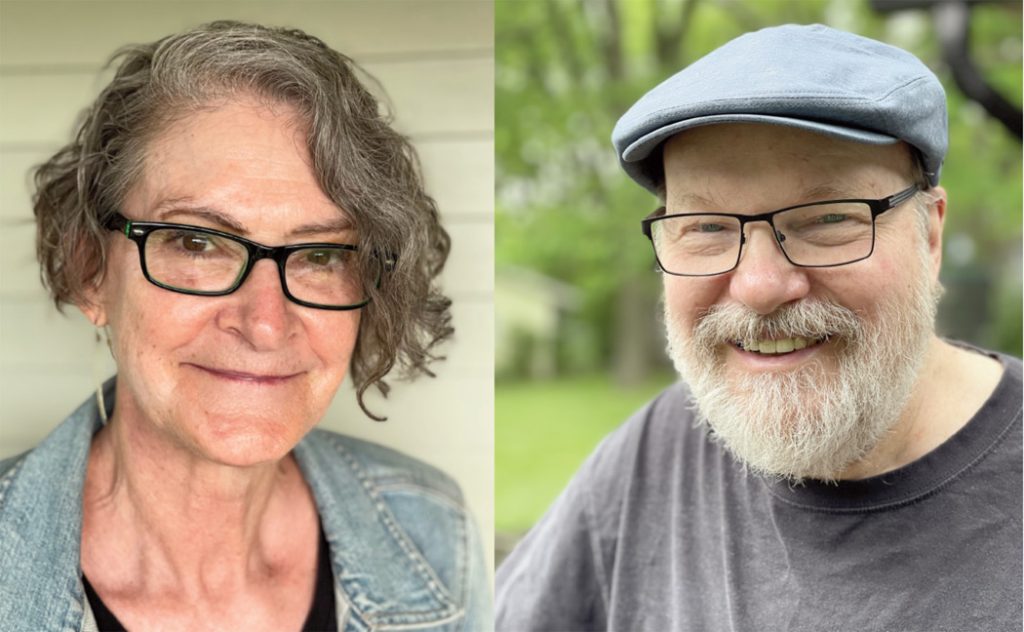 The Machine Stops, a classic science fiction story by E. M. Forster, has been re-envisioned by composer John Lake and poet Cecile Goding as a two-act opera that debuts July 30-31 at the Coralville Center for the Performing Arts.
Based on a 1909 story by Forster, this new opera takes you to a world where everyone lives alone, underground, communicating only through hand-held devices. The Machine supplies everyone's needs and controls all that they see and hear—including what they believe is reality. The story focuses on a mother and her son, Kuno, condemned to live out their lives in isolation—until Kuno realizes he is no longer content to stay in a world run by "the machine." Composer John Lake is one of Iowa City's most innovative and versatile musicians. Many in Iowa City know him for his nearly 50 years as a creative guitarist, teacher, and performer of rock 'n' roll, country swing, classical, and improvisational jazz.
His professional career started when he was still in high school as the lead guitar player for the popular northern Iowa show band The Library, which was inducted into the Iowa Rock 'n' Roll Hall of Fame in 2022. John recorded with Iowa Ear Music, an improvisational group whose album was highly rated by Downbeat Magazine, and he produced two recordings of original songs.
The Machine Stops is his first operatic score. "I have always loved opera," he says, "but had never considered writing one. However, once I saw Cecile's libretto, I immediately related to the characters and the story, and the ideas flowed." He was soon at work on the score, drawing on his many musical influences, from Frank Zappa and the Beatles to Igor Stravinsky and Richard Wagner.
Librettist Cecile Goding  is an award-winning poet who has taught literature and creative writing for the Iowa Summer Writing Festival, the University of Iowa, and Mount Mercy University. An avid volunteer at theaters, writing workshops, and poetry events, she serves on the board of the James Gang, a nonprofit community-building organization based in Iowa City. She became interested in writing for opera while in the Iowa Writers' Workshop through a "Words and Music" seminar led by Marvin Bell and David Gompper. A lifetime interest in science fiction led her to adapt E.M. Forster's  tale of a dystopian future for the stage.
Performances at the Coralville Center for the Performing Arts are Saturday, July 30, at 7:30 p.m. and Sunday, July 31, at 2:00 p.m.