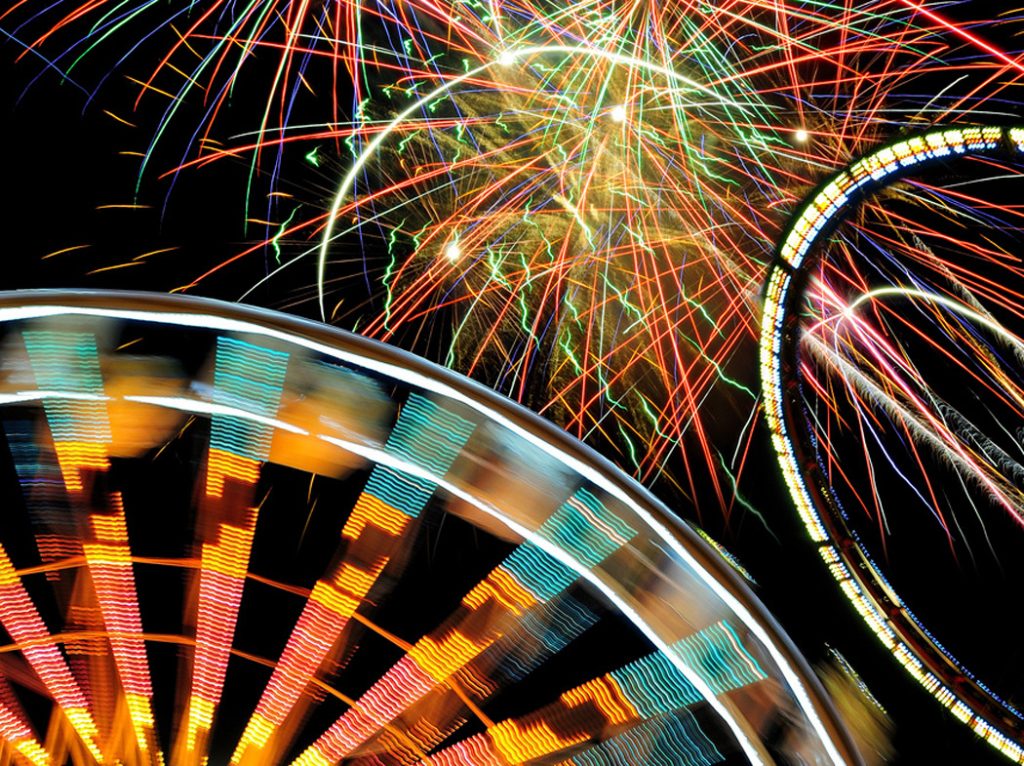 Now that the dog days of summer are upon us, it's time for a final adventure before the school year starts up again and fall's cooler weather sets in. Whether you have kids who are climbing the walls or just want a blow-out excursion for yourself, here are some suggestions for day trips or weekend outings.
The Iowa State Fair
The State Fair, which runs through August 21, 2022, is an obvious contender. Over 1 million people are expected to attend the Fair during its 11-day run. With amusement park rides, an impressive live music roster—much of which is free with paid admission, a world-famous butter sculpture installation, prize-winning vegetable displays, amazing quilts and other textile art displays, family friendly kids' activities like the Blue Ribbon Kids Club and Little Hands on the Farm, vendors galore, and almost anything you can eat on a stick—there's something for everyone. Just remember your sunblock.
For more information, visit https://www.iowastatefair.org
Other Things To Do in Des Moines
Visiting the State Capitol is always an adventure. In addition to the State Fair, here are a few more popular places to explore in Des Moines.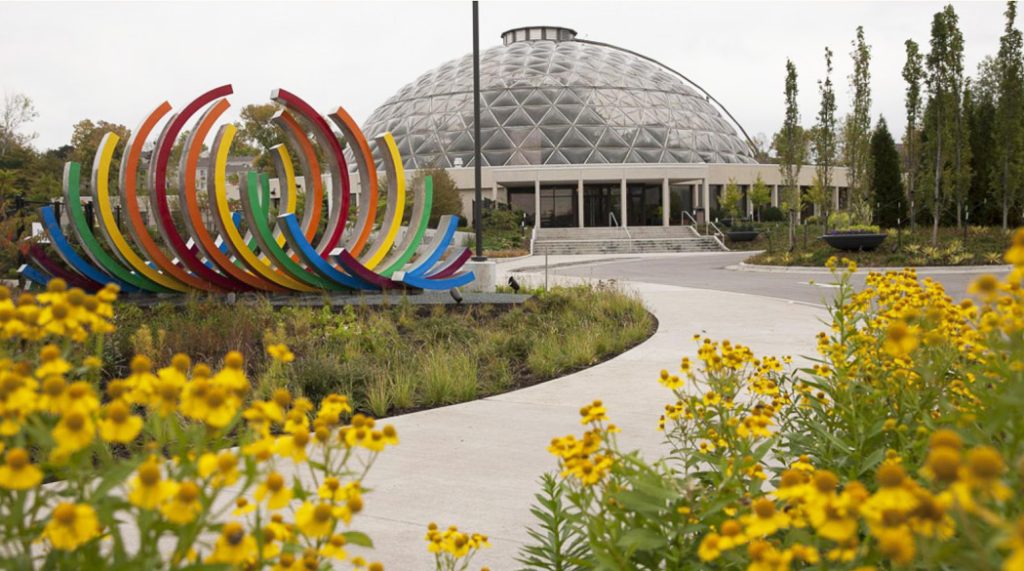 The Des Moines Botanical Garden has gorgeous seasonal flower displays celebrating beautiful, sustainable horticulture, and also offers summer camp options, gardening classes, concerts, and other special events. https://www.dmbotanicalgarden.com
Check out the renowned Des Moines Farmers Market, the largest in Iowa, and shop an amazing array of vendors for fresh fruits and veggies, delicious baked goods, artisanal oils and vinegars, handmade body care products, and fabulous arts and crafts. Located downtown in the Historic Court District, 300 Court Ave., on Saturdays, 7 a.m. to noon. https://www.dsmpartnership.com/desmoinesfarmersmarket/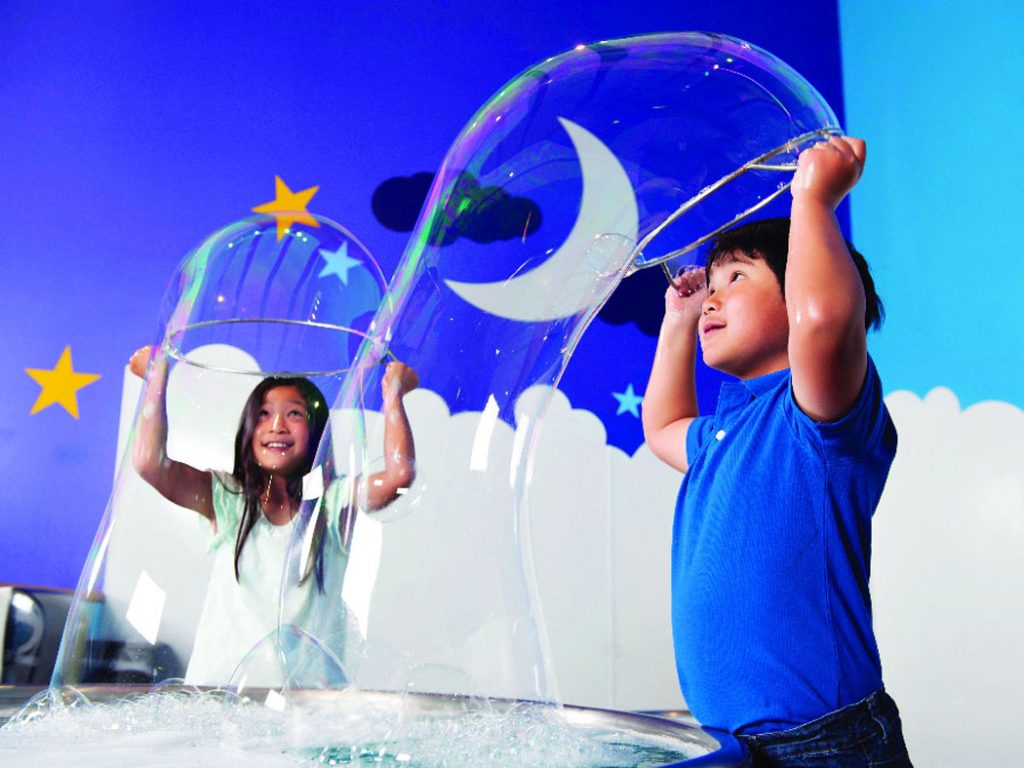 Centrally located in downtown Des Moines, The Science Center of Iowa has an IMAX theater, kid-friendly programs, a planetarium, and hands-on exhibits. Each year it draws 300,000 visitors from Iowa and further afield. https://www.sciowa.org/
Adventureland, in Altoona, Iowa, has been providing thrilling amusement park rides since 1974. With over 100 rides—from roller coasters to wave pools and water slides, plus shows and attractions for all ages—Adventureland makes for a perfect family outing. https://www.adventurelandresort.com
Lake MacBride State Park
Located near Iowa City, Lake MacBride State Park offers a number of outdoor activities, from hiking scenic trails, to exploring the lake on a kayak or other rental boat, fishing and swimming, or relaxing on the beach. Camping options are available for longer trips. https://www.iowadnr.gov/Places-to-Go/State-Parks/Iowa-State-Parks/Lake-Macbride-State-Park
Farther Afield: Kansas City & Omaha
Located in downtown Kansas City, Missouri, the Crown Center in Kansas City has free exhibits, outdoor events and live theater, making it a popular family vacation destination. Visit the Kansas City Aquarium, LEGOLAND Discovery Center, the Hallmark Visitors Center, or Kaleidoscope, where kids can get their arts and crafts on.  https://www.crowncenter.com/attractions-and-theaters?utm_source=Visit%20KC&utm_medium=Microsite&utm_campaign=Summer
Omaha Nebraska's Henry Doorly Zoo and Aquarium has 160 acres of plants, animals and immersive habitats from around the world. Six acres of indoor exhibits offer a respite from the heat. Experience wildlife from all over the world. https://www.omahazoo.com/