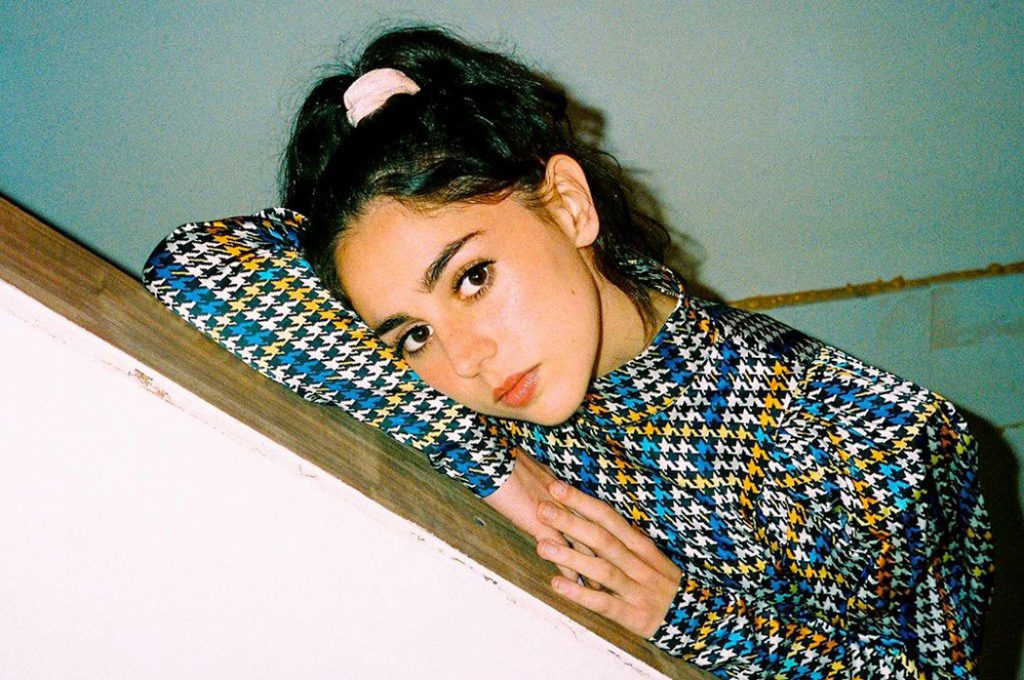 Over the past few months, I've been down my usual exotic rabbit holes collecting chilled tracks for unwinding on the back porch. Here I share the best of the best from my recent searches. Most were recorded in the past six years, with a few of them somewhat earlier. Enjoy free full tracks and other playlists on my Spotify page as DJ Andy Bargerstock.
"Hymnal" by In the Valley Below. This indie-rock band based in Grand Rapids, Michigan, is anchored by Jeffrey Jacob Mendel and Angela Gail Mattson. Keyboards played on a chime setting lead the instrumental support behind wistful reflections: "I wish I found you sooner / I could've loved you longer." The minor key signals universal sadness, verging on despair.
"So Young" by Portugal, The Man. Originally formed in Wasilla, Alaska, and now based in Portland, Oregon, the band highlights vocal talents of lead singer Zoe Manville, while the guys provide support. Notice the deep bass groove and punchy kick drum, the backbeat's snare drum on beats two and four, and guitar chords reminiscent of soul ballads. I love the instrumental exit's hip, fading blues.
"The Past And Pending" by Yebba. This Arkansas-based female singer elegantly covers the 2001 song written by James Mercer with the Shins. Yebba's soft, understated vocals are delivered simply, without ego. Backing instrumentals and vocals give space and depth to the repeated chords and vocals riding on the surface. I imagine Mercer gently smiling upon hearing this version of his song.
"Perfume" by Mehro. A rising 21-year-old L.A.-based singer-songwriter, Mehro is known for crafting songs with thoughtful themes and melodic lines. "Perfume" begins with a finger-picked electrified acoustic guitar as the singer recalls a charming encounter with a lady he remembers. A second acoustic guitar and gentle bass join Mehro's lone, gorgeous voice. The descending chord pattern repeats with arresting charisma.
"Big Wheel" by Samia. The clear, melodic voice of 25-year-old NYC-based singer-songwriter Samia Finnerty combines splendidly with the song's polished production arrangements.
"God's Problem Child" by Willie Nelson (feat. Tony Joe White, Leon Russell, and Jamey Johnson). The late swampy Delta-blues singer Tony Joe White lends his Elvis-like voice and seasoned swamp-blues guitar in this collaboration with Willie (singing and guitar riffing) and Leon (on Fender Rhodes e-piano). It's a slow cooker with a melancholic, minor-blues, down-deep gritty groove. A harmonica adds the right dose of blues to this poke salad.
"Saturday's Children" by Circles Around the Sun (feat. Neal Casal). The late New Jersey electric guitarist Neal Casal recorded this 9.5-minute track during a two-day jam session in 2015. The music was played as the preshow and during set breaks for the Grateful Dead's "Fare Thee Well Tour." A long, groovy jam with delightfully repeated chords, it features Neal's mellow electric guitar, with bass, drums, and Fender Rhodes piano.
"Organic Cold Brewed Hipster Funk" by Martin Roth. A classically trained pianist, the Berlin-based DJ/     producer lays down an electro-groove featuring a very cool uncredited female singer. Notice the sophisticated layers of percussion, bass guitar, keyboards, and electronic instrumentation.
"String Vibe" by Plastyc Buddha. This hypnotic and mysterious ambient electronic instrumentation is from a Belgian band in the early 2000s. With its cool backing chants and vocalizations, it's a good track for a long evening drive—as long as you pay attention to the road!
"Blue Pieces" by Potlatch. The Korean electronic master Jun Kim teams up with DJ S-min on a cool, blues amble down the beach. Kim's synthesizer offers sliding glissandos accompanied by bass on two-note ostinato grooves, both of which are enhanced by acoustic and electronic pianos. It's the typical extraordinary magic of Potlatch.
"When We Say Goodnight" by Bonnie Raitt. From Bonnie's 2022 CD Just Like That, this is a good change of pace, with excellent electric-guitar riffing and a wonderful final 90 seconds of instrumental brilliance.
"Don't Give Up" by Tray GooD. Those who know Fairfield-based Tray GooD understand there is no difference between his upbeat message and how he lives his life, as he lives the positive message he inspires. Tray enhances his performance via cool musical elements, such as varied percussion effects, keyboards, spoken and sung vocal support, and electronic whisps. The lyrics' theme is "get up and fall down, you try again," until adversity is overcome. Rhythm drives the tune at double-time speed, and the fast-paced vocal line is augmented by a kick drum. A cool ride from a cool dude!
"August 10" by Khruangbin. This music trio from Texas features Fender Stratocaster guitarist Mark Speer, Donald "DJ" Johnson on percussion and keyboards, and Laura Lee on bass guitar. They play a mix of mostly instrumental surf rock, psychedelia, and funk/dub. This track sounds like a nod to James Jamerson, Detroit's iconic and influential bassist of the late 1960s, with its repeated groove of deftly articulated bass lines. 
To enjoy shared free tracks under my Spotify handle DJ Andy Bargerstock, look for the playlist "2022 Summer Playlist—Fringe Toast Music."