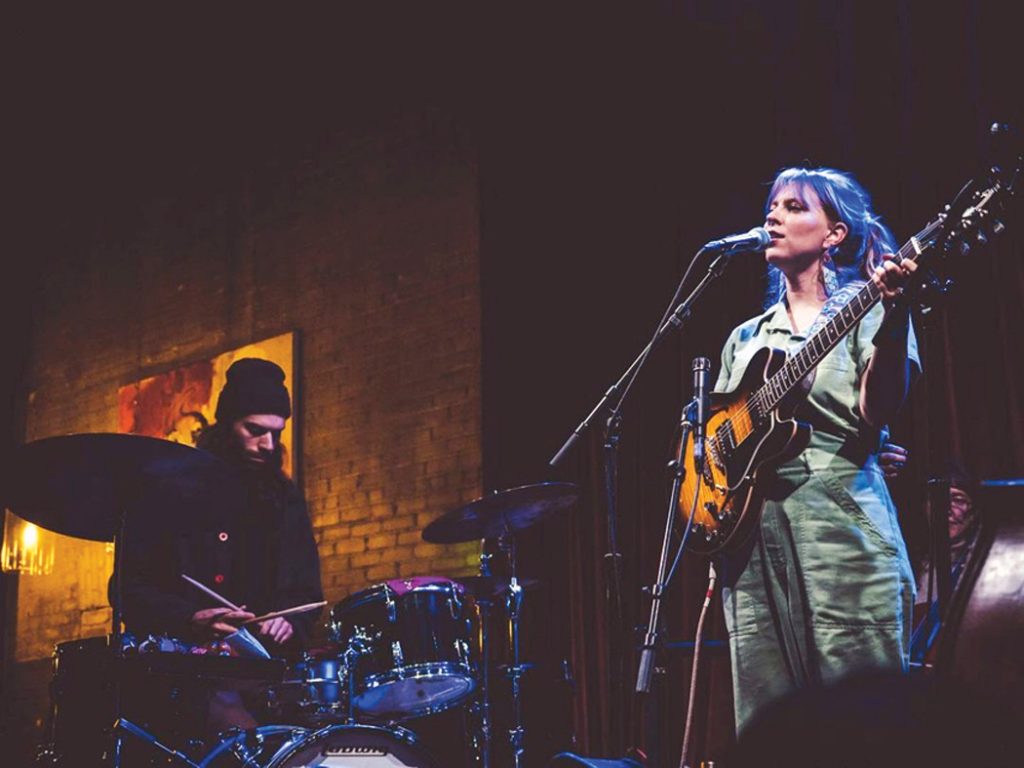 Inspired by the crystalline chill of the north country she calls home in Minnesota, Humbird combines a wintry longing with the warmth of a familiar folktale. Humbird's music moves between experimental folk and environmental Americana to embrace the unexpected. The music invites a refreshing dissonance into the house. It leaves bread crumbs along the path and reflects light back at the stars.
Siri Undlin witnessed the power of storytelling in her childhood home and began writing music and performing in church choirs and in Irish ensembles from a young age. Her voice, which contains the unwavering fortitude of hymnal melodies, reveals her traditional background.
In 2019, Humbird released the critically acclaimed, full-length debut, Pharmakon, introducing Humbird's songcraft and harmonic folk style that Folk Alley called "an absolutely hypnotic listening experience." Atwood Magazine described it as music wrapped in "gentle rebellion." The release garnered a wide range of accolades, including being named as one of 89.3FM's "Best Local Albums of the Year," listed as one of the "Best Minnesota Albums" by Star Tribune, and selected as an official showcasing artist at SXSW in Austin.
Most recently, the material on Humbird's sophomore record, Still Life, was awarded as one of Kerrville Folk Fest's New Folk winners for 2021.
Showtime is 8 p.m. on Sunday, October 23, at Café Paradiso, 101 N. Main Street. Tickets are $10 in advance or $15 at the door and are available online at CafeParadiso.net and at the Café. Advanced tickets are recommended; their last show at the Café sold out.