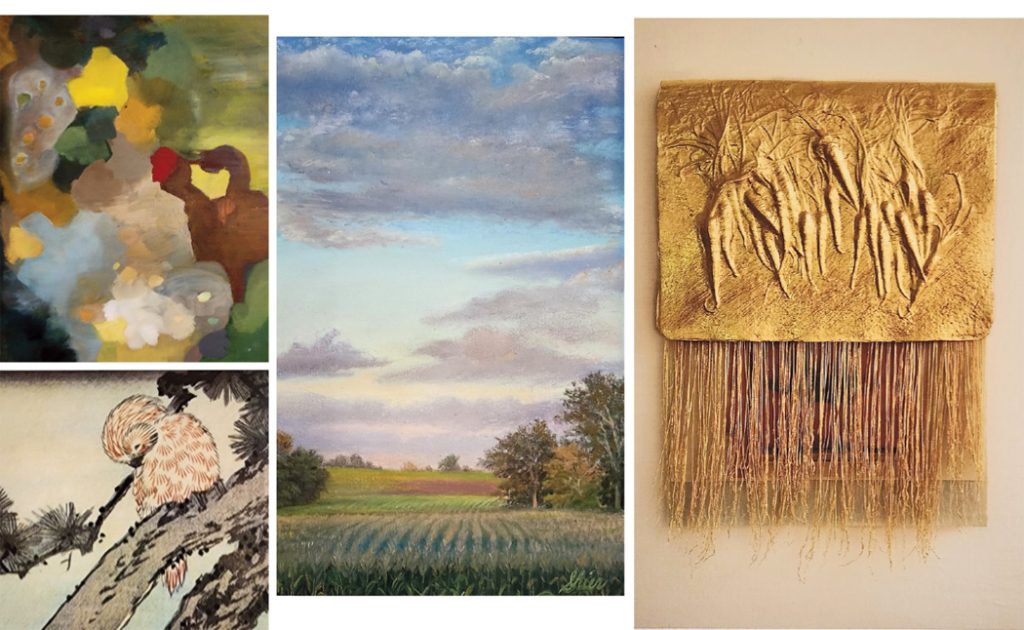 This year's ICON Biennial Art Auction is the biggest and most diverse yet, with starting bids ranging from $10 to $500 and over 150 works of donated art to choose from. The works are on view at ICON Gallery, 58 N. Main Street, Fairfield.
"The art auction is our main fundraiser," says ICON Director Bill Teeple. "Donations from ICON members get us close, but it's the biennial art auction that gets us across the finish line and keeps the doors open."
View oils, acrylics, watercolors, pastels, photographs, prints, and reproductions by many local artists. Donating artists associated with Fairfield include John Preston, Bill Teeple, Greg Thatcher, Danielle Shier, Joanie McGinnis, Madeline de Joly, Charlotte Cain, Jeri Felix, Allen Cobb, Dale Divoky, Judy Bales, Suanna Breed, Stephen Whittle, Demerie Faitler, Elaine Duncan, Terrence Kennedy, David Fleming, Michael Rutherford, David Kupferman, Care Connet, Susan Marcus, David Rose, Bill Hurlin, Fred Easker, Ananda Kesler, Irene Murphy, Cris Soth, John Stimson, Rosemary Lucente, Alexandra Ulmer, Ulrike Selleck, Oksana Shemet, Bonita Versh, Petra Stanley, Galen Saturley, Sarah Baron, Dextrina Neal, John Stimson, and Valerie Gamble.
Prints and reproductions are also up for auction, including iconic works by Claude Monet, Édouard Manet, Anders Zorn, Henri Matisse, Henry Marten, Frederic Edwin Church, Howard Pyle, Paul Jenkins, Ansel Adams, Paul Strand, Edward Weston, Jay Dusard, Leonard Gittleman, Koryūsai, and Leonetto Cappiello.
"You are not only giving needed financial support to ICON, but you are getting a beautiful work of art," says Bill.
Minimum bids range from $10–$500, with many items starting around $25. All bidding takes place online at Icon-Art.org (click on the link to the auction site), but the art can be seen in person in the gallery Tuesday through Saturday from noon–5 p.m. Bidding ends December 15 at 8 p.m. For more info, contact Bill Teeple at iconbillteeple@gmail.com or (641) 919-6252.