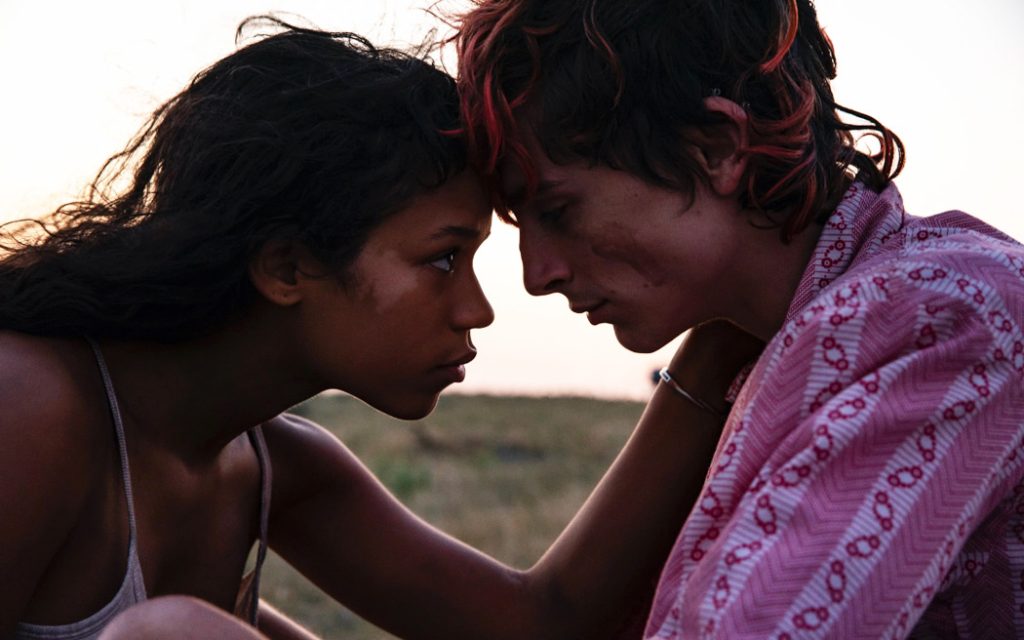 Now out for wide release in theaters, the award-winning film Bones and All is poised to make a killing over Thanksgiving weekend. Early screenings and trailers have created a substantial buzz. Billed as a coming-of-age romantic horror road film, Bones and All follows Maren Yearly, brilliantly played by Taylor Russell, as she searches for her estranged mother (played with heartbreaking pathos by an unrecognizable Chloë Sevigny) and clues to her strange genetic heritage.
One of a supernatural subspecies labeled "eaters," Maren is instinctually compelled to eat people―she's sort of a not-undead ghoul. On this epic road trip of discovery, Maren meets others like herself, including the charming and compellingly conflicted drifter Lee, played with layered depth by Timothée Chalamet. The two travel together, their growing love anchoring the story as they deal with self-loathing, family trauma, weighty secrets, frightening racists, and their own monstrous tendencies.
Thoughtfully adapted for the screen by David Kajganich from Camille DeAngelis' book of the same name, and skillfully directed by Luca Guadagnino, the movie has a gritty Southern Gothic, urban fantasy vibe. Gorgeously shot, it has a slightly different tone than the book―which has more of a folkloric, dark fantasy vibe. As with most book-to-film adaptations, there are deviations from the source material, but film requires a different style of storytelling, and this film captures the spirit of the original story brilliantly.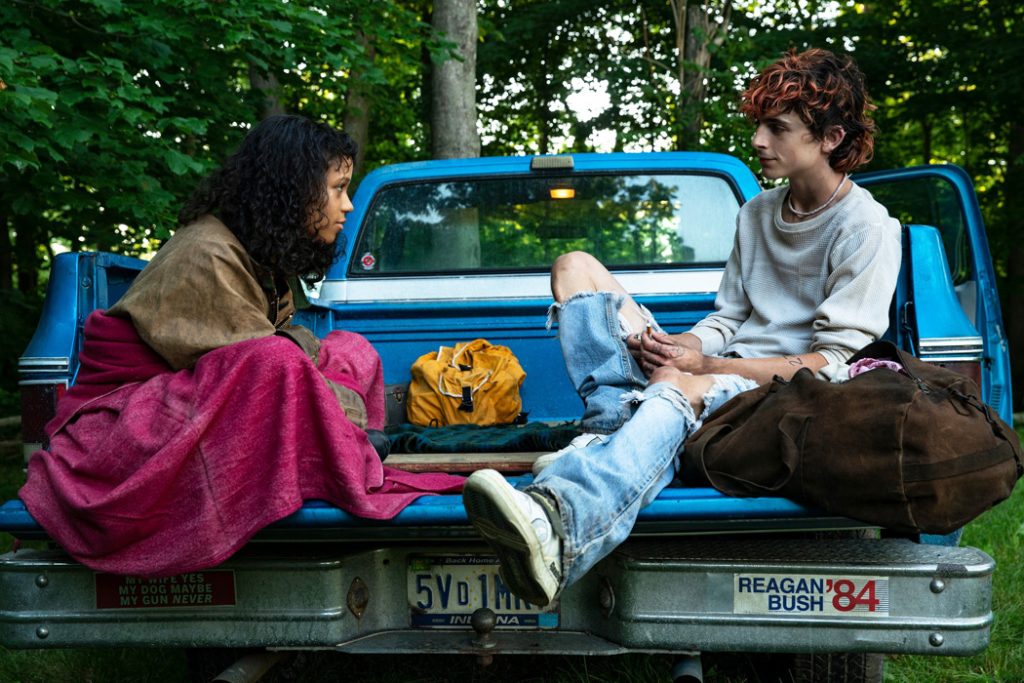 At the October Refocus Film Festival Q&A after the premiere showing in Iowa City, DeAngelis and Kajganich displayed a charming rapport and obviously enjoyed working together. In fact, they became friends during the adaptation process, and DeAngelis supports the movie.
Russell's nuanced performance skillfully evokes the frustrated pain Maren feels at being different, the grief of abandonment, her horror as she realizes her monstrous heritage, and her growing agency as she chooses how to live well in a world where she has to make terrible choices to survive.
A lot of the horror in the film is psychological; there is slowly building dread as situations unfurl and characters we've grown to empathize with deal with horrendous things. There is just the right amount of blood and gore to give the story impact without being completely overwhelming. Moments of transcendent beauty are interspersed throughout the film, offering a powerful counterpoint to the angst and horror―a stunning desert sunset, a tender kiss, a sister's love.
The female characters are all handled respectfully. While there is an attempted physical assault with sexual overtones, the scene is written and filmed very sensitively. It's not disempowering, titillating trauma porn. The movie's gaze doesn't infantilize or overtly sexualize the female characters, which is refreshing.
A strong thread running through the story focuses on the moral and ethical dilemmas eaters face by making choices for sustenance and survival―i.e., the moral issues of eating flesh. Something or someone dies to feed us. We take life to survive, so how can we do this most respectfully and with the least damage?
The excellent ensemble cast also includes Mark Rylance, who plays Sully, an obsessive wannabe mentor; Michael Stuhlbarg, a creepy guy; André Holland, Maren's burned-out father; David Gordon Green, another creepy guy, and Jessica Harper, a conflicted grandmother.
This beautiful, tragic story deserves to be seen by as many people as possible.