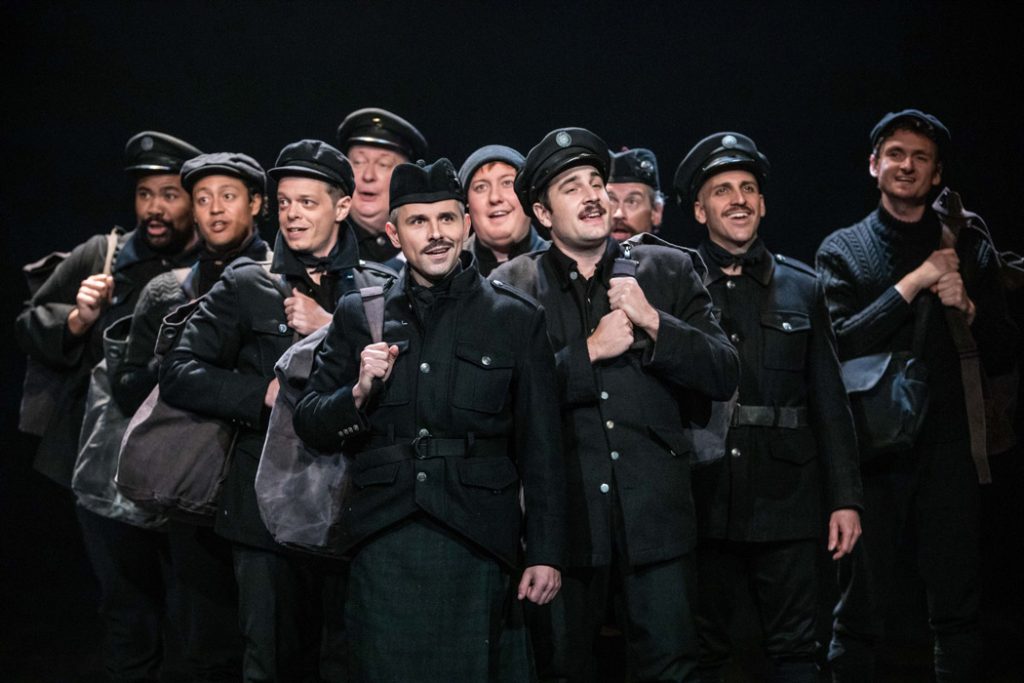 On the night of November 29, the Fairfield Arts and Convention Center will be transformed into a scene from World War I—the Western Front on Christmas 1914. Out of the violence comes a silence, then a song. A German soldier steps into No Man's Land singing "Stille Nacht." Thus begins an extraordinary night of camaraderie, music, and peace.
This remarkable true story, told in the words and songs of the men who lived it, is coming to life on stage in All Is Calm: The Christmas Truce of 1914. The performance is a collaboration between The History Theatre of St. Paul, Minnesota, and the award-winning theater company Theater Latté Da of Minneapolis. It has been touring nationally since 2013 and has been met with widespread critical acclaim.
Zachary Stewart of Theatremania called it "hands down, the most emotionally moving
Christmas show I've ever seen," and BBC Music Magazine hails it as "one of the top live events for Christmas in North America."
Alexis Soloski in the New York Times raved, "The plangent tenors, lush baritones, and rumbling basses are in excellent voice, and when they come together, the sensation is tremendous and the musical chill effect engulfing."
The show tells the story of the Christmas Truce of 1914—a miraculous moment during World War I when soldiers on both sides laid down their weapons and celebrated together as brothers. Based on true accounts from letters and journals, the play features songs and poetry from the time period performed by a cast of 15 actors and singers.
"This is a unique opportunity to see and hear first-hand the story of one of history's most amazing moments," says FACC Executive Director Lindsay Bauer. "It is a privilege to be able to present this show and give tribute to all who have served."  In honor of the event, the venue is offering half-price tickets to veterans and their spouses for this extraordinary holiday experience.
For more information or to purchase tickets, visit FairfieldACC.com or call (641) 472-ARTS.