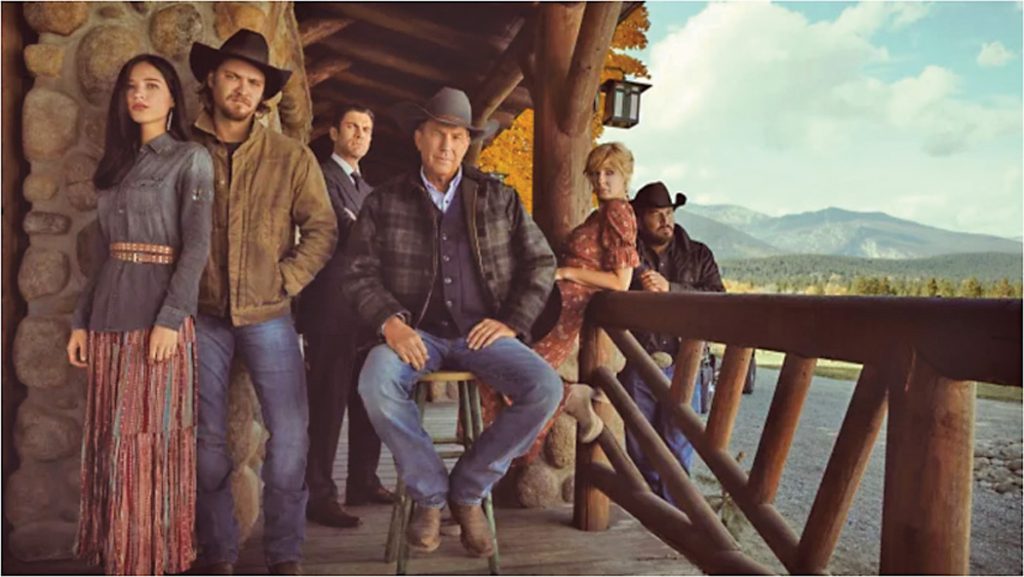 Now in its fifth season on the Paramount network and streaming on Peacock, Yellowstone transports us to the sprawling Montana scenery of the fictional Yellowstone Ranch, the largest privately owned ranch in the country.
In spite of the serenity of unspoiled acres, Yellowstone's Dutton family does not enjoy a peaceful existence. They routinely face off over land rights with the community or the Tribal Chief of the Broken Rock Reservation, Thomas Rainwater. Rainwater is played by the mighty Gil Birmingham, along with his unforgettable sharpshooter sidekick, Mo (played by Moses Brings Plenty). In addition, the Duttons' huge acreage lures attempted corporate buyouts and local takeovers, all determined to develop Yellowstone's acres to generate tourism, taxes, and big profits.
The modern-day struggle between factions over private land ownership hardly seems like fiction. Yellowstone creator and director Taylor Sheridan is a master at turning this contemporary Western ranch into a gripping series. Yellowstone's instant popularity inspired Sheridan to craft two prequels, even while the series was still rolling. The 10-episode series 1883, starring Sam Elliott, Tim McGraw, and Faith Hill, introduces the early generation of Duttons who left Texas for Montana and established the Yellowstone ranch. The upcoming series 1923 (December 18, 2022) stars Harrison Ford and Helen Mirren as a later generation who manage Yellowstone during America's westward expansion and the Great Depression.
An actor, writer, and actual cowboy, Sheridan has prolific credits that include worthy films like Wind River and Sicario. In Yellowstone, Sheridan presents the life of a legacy rancher who navigates both the challenges to his ranch and the conflicts within his family. While the scenery alone makes Yellowstone worth watching, the series makes every minute count with riveting story lines, dialogue rich in wisdom but never pretentious, and a superb, good-looking cast of quotable characters. And Sheridan skillfully weaves in flashbacks that bring all these credible characters to life.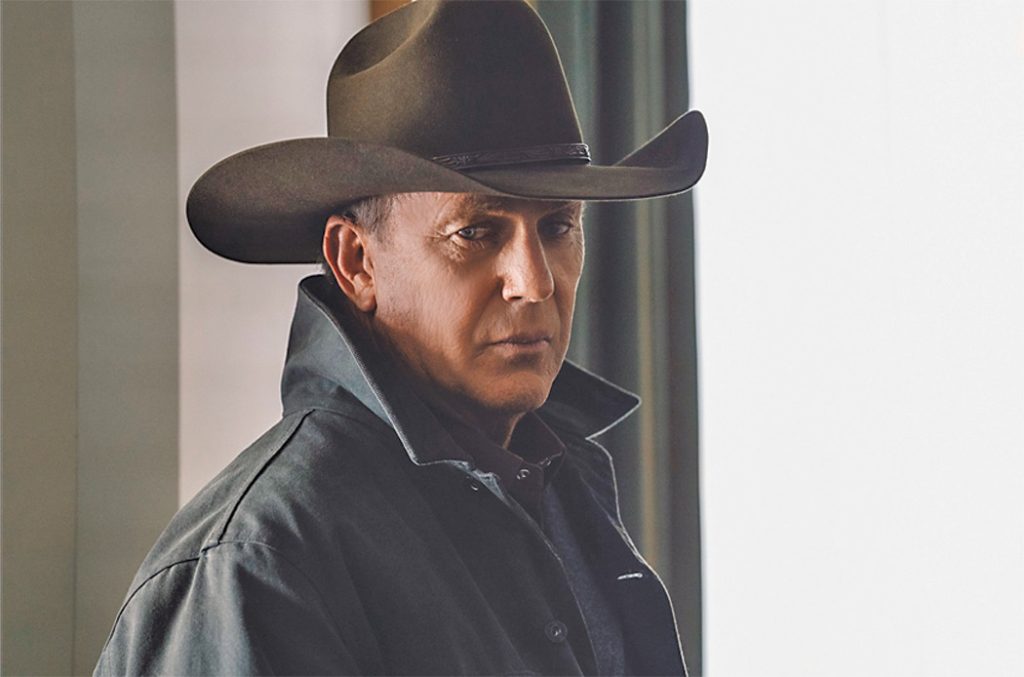 Kevin Costner is masterful as patriarch John Dutton, a widower and father of four who inherited the estate from his dad. Financially, John Dutton provides a privileged life for his family. But not all is well at Yellowstone. In addition to land conflicts with the community, John is lonely. He grieves for his wife and for his eldest son, who was heir to the ranch. He also feels betrayed by his son Kayce, who married a Native American (Kelsey Asbille) when Kayce got her pregnant. But against all advice and substantial purchase offers, John Dutton's driving force is to honor his father's wishes to never sell the ranch, even while soaring costs threaten to exceed its earnings.
Dutton runs the ranch and the cowhands with the aid of his devoted, hard-driving manager Rip, played to the max by Cole Hauser. In manager mode, Rip is the harsh, demanding boss who insists on perfection and refuses to disappoint John Dutton, whom he addresses as "sir." But in personal interactions, Rip is soft-spoken, respectful, and incredibly honest, especially with Dutton's daughter Beth.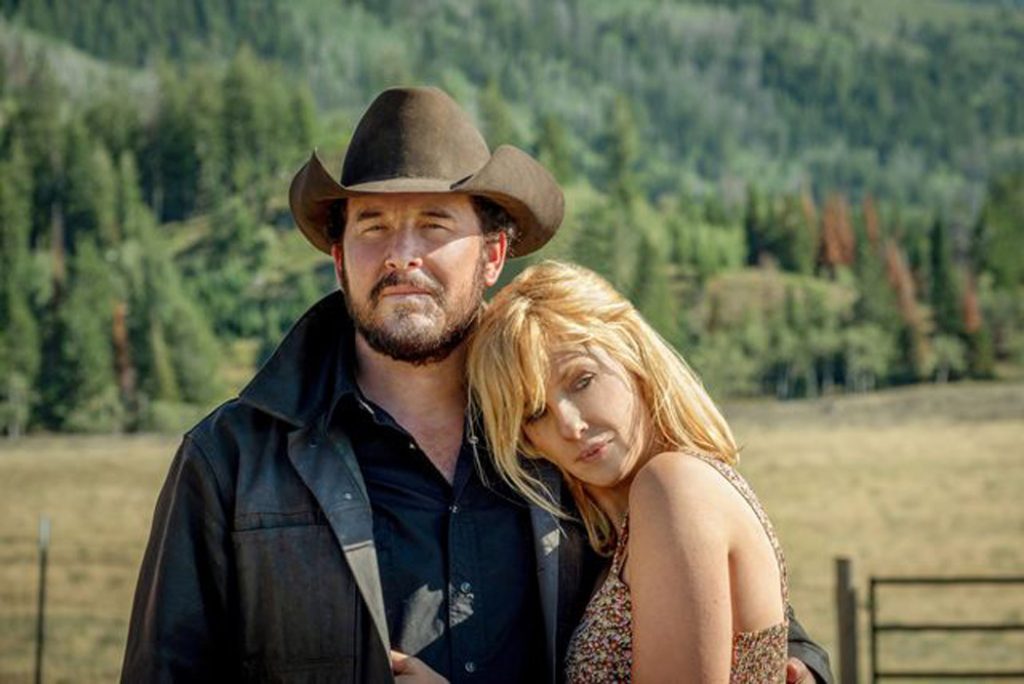 Aaah, Beth—the seductive and volatile Dutton. There's a reason you'll find tee shirts online sporting slogans that reference her name like it's a brand. Street smart, educated, quick thinking, and fearless, Beth has all the finesse of a chainsaw. Unless you're one of the few people she likes (her dad, her brother Kayce, or Rip), Beth will keep you in your place: "You are the trailer park, I am the tornado."
And then there's brother Jamie (Wes Bentley). As a lawyer, Jamie handles the legal side of the family business. But as a family member, he seems socially awkward and never quite at home. And worse, much worse, he is Beth's personal punching bag (see previous paragraph).
Kayce (Luke Grimes) is the other Dutton son, a kind, soft-spoken, good-looking young man who is fearless about defending the ranch, especially as a former Navy SEAL. Though Kayce's marriage alienated his father, there is hope for wife Monica finding a place in the Dutton family, especially since their son made John a grandpa.
And last but not least, there's the bunkhouse, where a gaggle of hardworking cowhands attempt to get along in tight and humble quarters. Sometimes tempers flare. And the cowhands sometimes include a woman or two, along with a game of poker and a beer. But most of all, there are high expectations of 1) loyalty to the ranch and 2) the strict observance of confidentiality. And we'll leave it at that.
Season 5 moves forward in time and circumstance. The family focus includes some added responsibilities. And while the cast is essentially the same, both the characters and the viewers are acclimating to changes. With Taylor Sheridan holding the reins, we expect the series will sustain its charm and fire. In a New York Times interview, which I paraphrase here, Sheridan explained that a series has a lifespan. He knows where this story is going, and he'll write to that ending. Or as they say out West, till the cowboys ride off into the sunset.
In conclusion, life at Yellowstone rests on a moral compass that may be obvious to the Duttons, yet seems full of contradictions to the rest of us. For the most part, the main characters demonstrate intelligence, generosity, and a sense of reason and perspective. But since the Dutton ranch is always in defense mode, the code of behavior is reminiscent of the Wild West, if you catch my drift. This makes the series full of surprises that might take some getting used to. But Yellowstone ratings suggest that its viewers have fully adjusted. So on with the show.