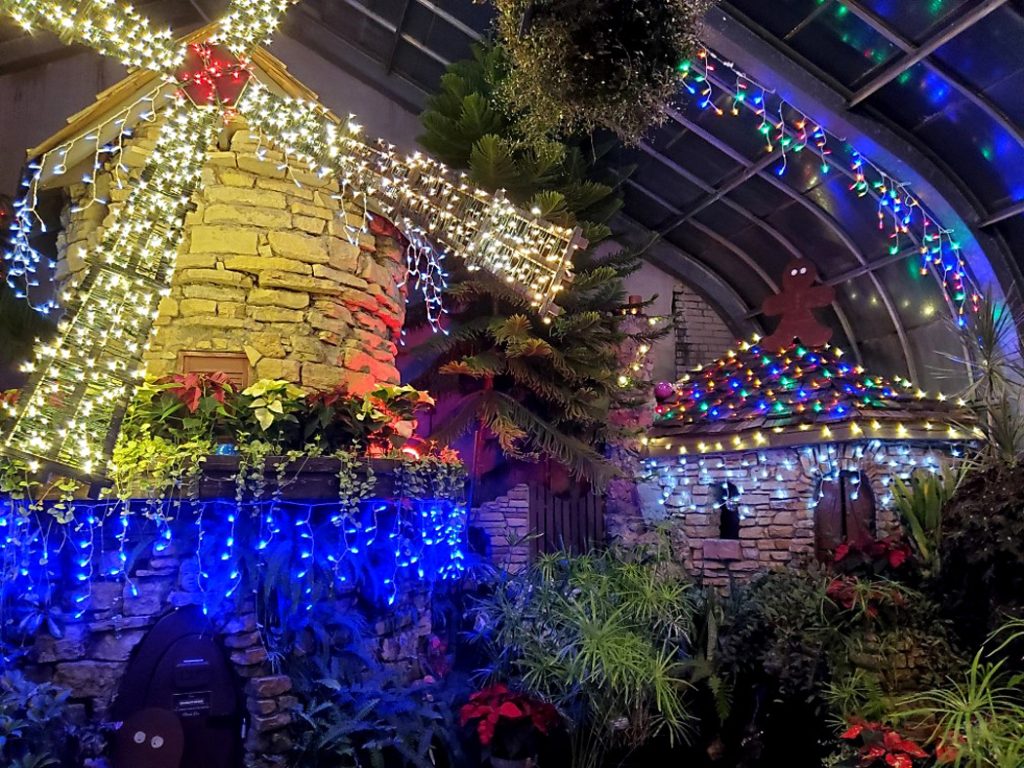 ALTOONA. Jolly Holiday Lights. Enjoy a 2.5-mile car ride through over 100 magical displays at Adventureland. 100% of admission fees go to Make-A-Wish Iowa. Adventureland Park, 3200 Adventureland Dr. JollyHolidayLights.org. Through Jan. 7. (Closed on Dec. 25)
AMANA COLONIES. Tannenbaum Forest. This multi-weekend event features over 60 decorated Christmas trees, a 17-foot German-style pyramid, townwide pickle hunting, and themed special events (including Children's Weekend Dec. 8–10) in Amana and at Festhalle Barn, 4707 220th Trail. AmanaColonies.com. Through Dec. 17.
BOONE. Santa Express. Journey from Boone to the North Pole and back, with a Santa visit and a special gift. RSVP. Fri.–Sun., Boone & Scenic Valley Railroad. (515) 432-4249. or BSVRR.com. Through Dec. 17.
CEDAR RAPIDS. Five Seasons Lights. New holiday lights display on the banks of the Cedar River, with entertainment at McGrath Ampitheatre. Open nightly, with Santa visits and food and beverages for sale Fri. & Sat. Freewill donation to area nonprofits. Through Dec. 31. A Brucemore Christmas & Holidays Nights. Enjoy the Queen Anne mansion decked out Victorian-style for Christmas—by day or by night. Through Dec. 31 (Closed Dec. 24–27).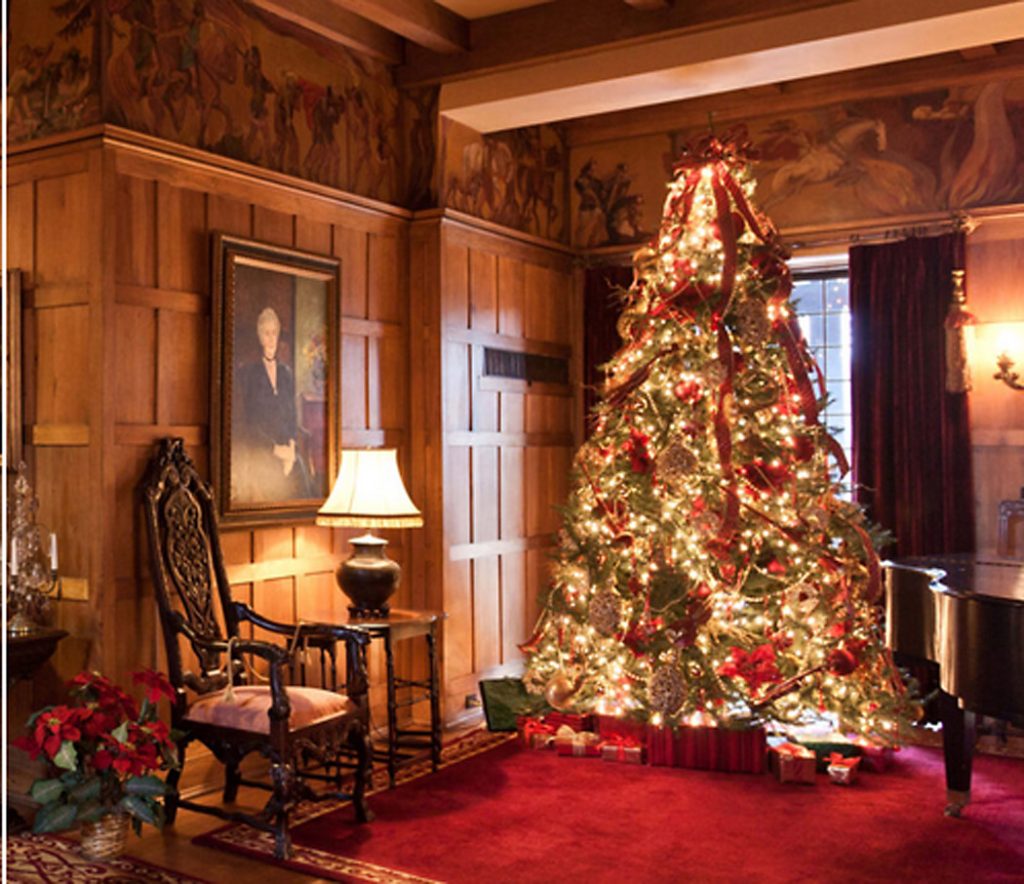 DECORAH. Holidays Lights. Drive thru, with Santa visits Fri.-Sun. 5–9 p.m., Pulpit Rock Campground, 505 Pulpit Rock Rd. HelpingServices.org/holidaylights/. Through Christmas night.
DES MOINES AREA. Santa's Rock N Lights. Drive-thru lighted displays benefiting Children's Miracle Network Hospitals. Living History Farms, 11121 Hickman Rd., Urbandale. SantasRocknLights.com. Through Dec. 31. Jingle in the Junction. Thursdays 5–9 p.m., enjoy twinkling lights, free entertainment, and extended shopping hours on the 100–300 blocks of 5th St., Historic Valley Junction. ValleyJunction.com. Through Dec. 14. Brenton Skating Plaza. Outdoor skating rink. Rentals available. Nights and weekends through Dec. 21, 520 Robert D. Ray Dr., Des Moines. (515) 237-1386.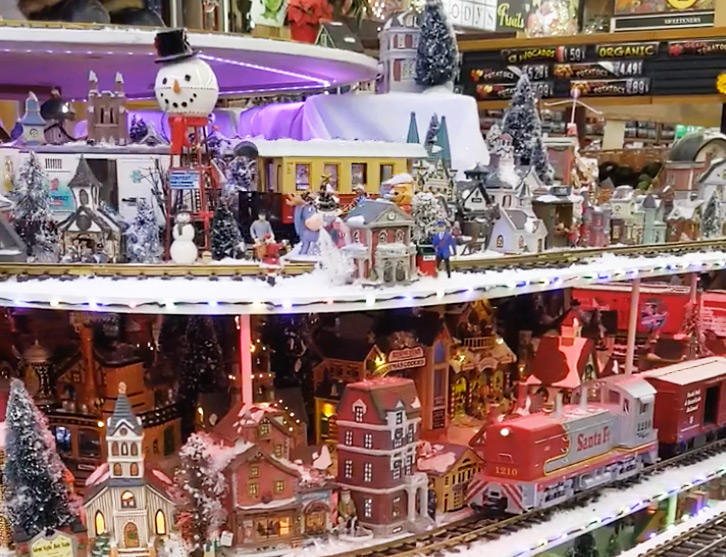 FAIRFIELD. James A Beck House. The exterior of this spectacular historic home is decorated for the holidays. Located at the corner of D. Street and Burlington Ave. Everybody's Train Display. The staff at Everybody's Whole Foods takes about a week to install this multi-level, decorated train display. Lobby of Everybody's Whole Foods, 501 N. 2nd St. Open 7 days a week. Town Square Lights Display & Santa. Enjoy the lights display in Central Park nightly, and visit Santa and make an ornament with free hot cocoa and cookies on Fridays and Saturdays through Dec. 22. Ho Ho Ho Wholiday. Visit Santa in Whoville at JC Huffman Cabinetry, snap a picture, make an ornament, enjoy free hot cocoa and shop at Mrs. Claus's Bakery, and more on Friday and Saturday nights, 5:30–8 p.m., JC Huffman, 3100 W. Burlington. Through Dec. 22.
IOWA CITY. Holiday Lights at the Lake. Drive-thru or walk-thru lights display open nightly through Dec. 31. West Overlook Campground, West Overlook Rd. NE. HolidayLightsattheLake.com. 'Tis the Season. Includes a Holiday Pop-Up Market in Black Hawk Mini Park through Dec. 22, free tractor wagon rides, photo ops on Santa Saturdays through Dec. 16 at FilmScene, a Teddy Bear Room at Hilton Garden Inn, a Downtown Hunt for the Elves scavenger hunt, DIY gift wrapping at the Public Library, and more. DowntownIowaCity.com.
KEOKUK. City of Christmas. A sparkling wonderland seven night a week in Rand Park, N. 17th & Park Lane. CityofChristmas.com. 5–10 p.m. nightly through Jan. 1.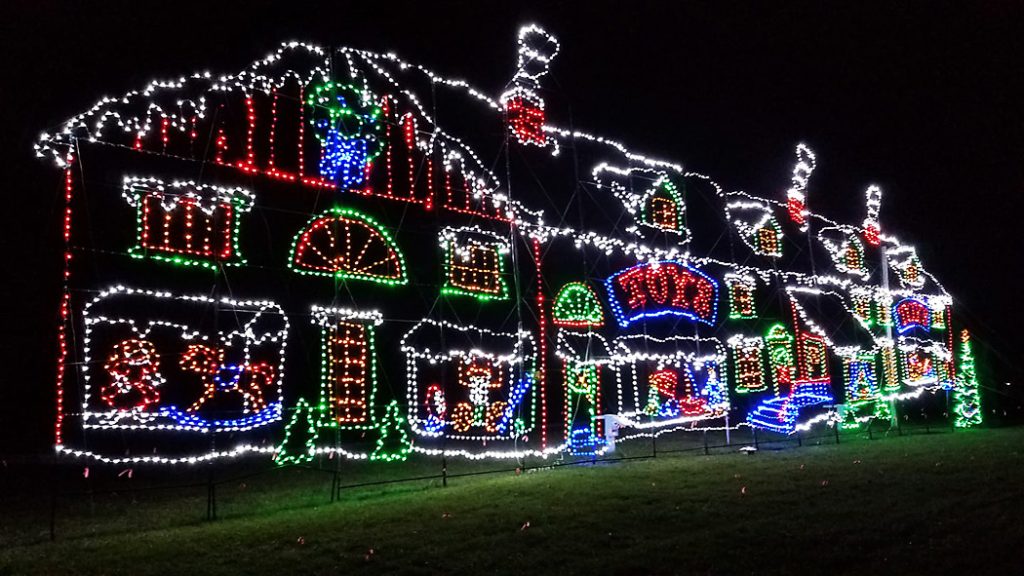 MOUNT PLEASANT. Festival of Lights at Old Threshers. Southeast Iowa's largest drive-thru holiday light park includes an animated toy factory. 5:30–8 p.m., Old Threshers, enter on Walnut Street. OldThreshers.org. Through Dec. 31. North Pole Express. Hop the train with Midwest Central Railroad at Old Threshers, with visits from the Snow Princess and Santa, and hot cocoa and cookies in the caboose. MCRR.org. Weekends till Dec. 17.
OTTUMWA. Holiday Nights 'n' Lights. Greater Ottumwa Park's spectacular lights display. Proceeds go to local nonprofits. Sunday– Thursday, 5:30–8 p.m. and Fri. & Sat. 5:30–9 p.m. Greater Ottumwa Park, 1 Joe Lord Memorial Dr., Ottumwa. (641) 682-3465. Facebook.com/ GOPIPOttumwa. Through Dec. 29.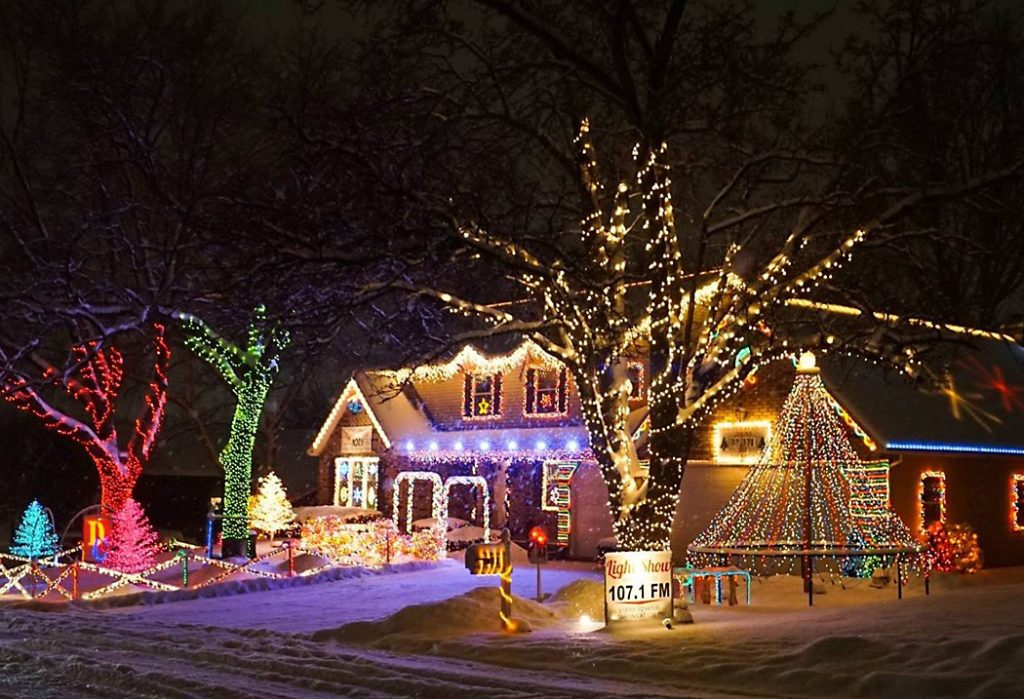 PELLA. Carriage Rides, Santa Visits & Hot Cocoa Bar. Carriage rides begin at the Information Windmill in the town square, plus Santa photo ops, and free hot cocoa. Various Fridays and Saturdays, downtown Pella. VisitPella.com. Members.Pella.org. Through Dec. 22.
QUAD CITIES. Kall Christmas Lights. Tune your radio to 107.1 FM and watch a synchronized lights display every half hour, with a throwback soundtrack on Thursdays. 1852 Westminster Circle, Davenport. Facebook @KallChristmasLights. Through Dec. 31. Winter Nights Winter Lights. Lights display open Wed.–Sun. through Dec. 10; open daily Dec. 10–Jan. 1. 5–9 p.m., (closed Dec. 24 and 25). Quad City Botanical Center, 2525 4th Ave., Rock Island, IL. QCGardens.com. Vander Veer Conservatory Poinsettia & Lights Display.  Featuring countless pointsettias, a multitude of lights, and extended Saturday hours. Park open daily, free admission. 215 W. Central Park Ave., Davenport. DavenportIowa.com. Through Jan. 14. Holiday Lights at Fejervary Park. This is a 15-minute park-and-watch lights event. Tune-in to  FM 107.5 to sync with the holiday lights music broadcast. Nightly, 5–9:30 p.m., Fejervary Learning Center, 1800 West 12th St., Davenport. DavenportIowa.com. Through Jan. 7.
VILLAGES OF VAN BUREN COUNTY. Christmas in the Villages. Ongoing events include Festival of Trees fundraiser, soup suppers, museum open houses, sing-alongs, gingerbread house party, crafting, artisan markets, visits from Santa, and more. VillagesofVanBuren.com. Through Dec. 24.