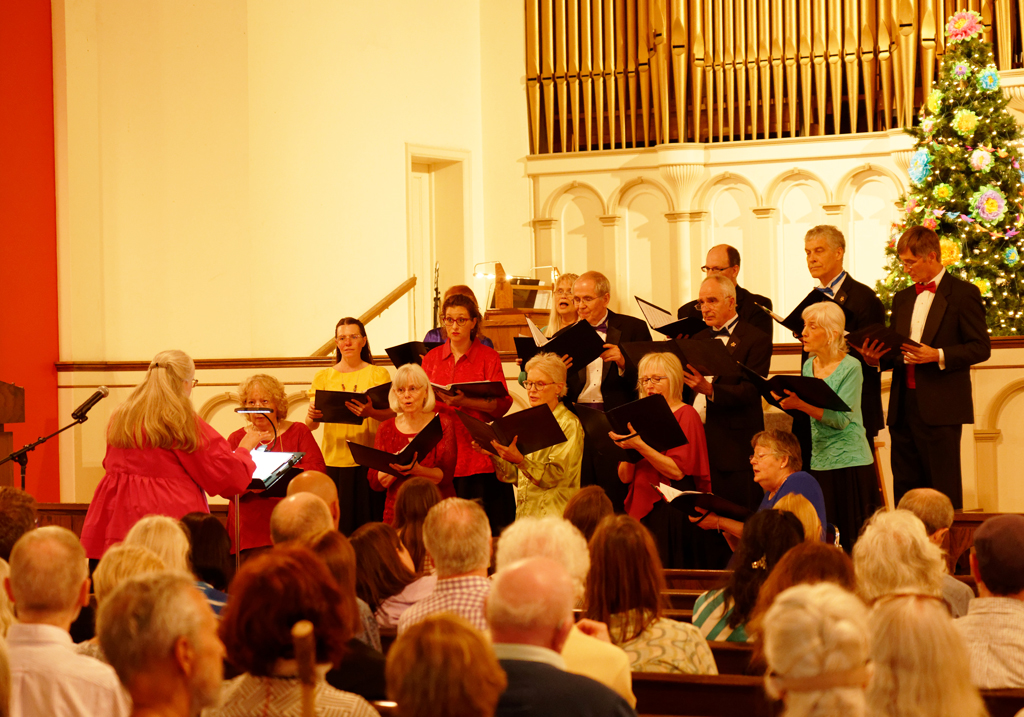 The Chamber Singers of Southeast Iowa are excited to present "Rejoice and Sing," their holiday choral concert, on Saturday and Sunday, December 17 and 18, at 7:30 p.m. at the Golden Magnolia (formerly the First Presbyterian Church) at 200 South Main Street in Fairfield.
The concert program rekindles the joys of the holiday season with inspiring sacred and secular songs that tell the story of Christmas through motets, spirituals, madrigals, and traditional carols set in contemporary arrangements.
Songs from the Renaissance to the present day capture holiday themes in America, England, Germany, and Spain as depicted by renowned native composers. The wide variety of musical styles creates an atmosphere ranging from beautiful silence to thrilling dance-like celebration.
Elaine Reding, director of the Chamber Singers, comments, "I hope everyone will join us on this holiday journey of song that traverses the hopeful landscape of Christmas joy! It has been an amazing experience to work with our dedicated singers to put together this concert of fabulous and challenging music for our Fairfield community."
Instrumental music by an outstanding holiday trio will beautifully complement the singing.
Mark your calendars for Saturday and Sunday, December 17 and 18, for an enriching holiday experience with the Chamber Singers as they awaken the Christmas spirit in song!
Tickets are $10 and available at the door.