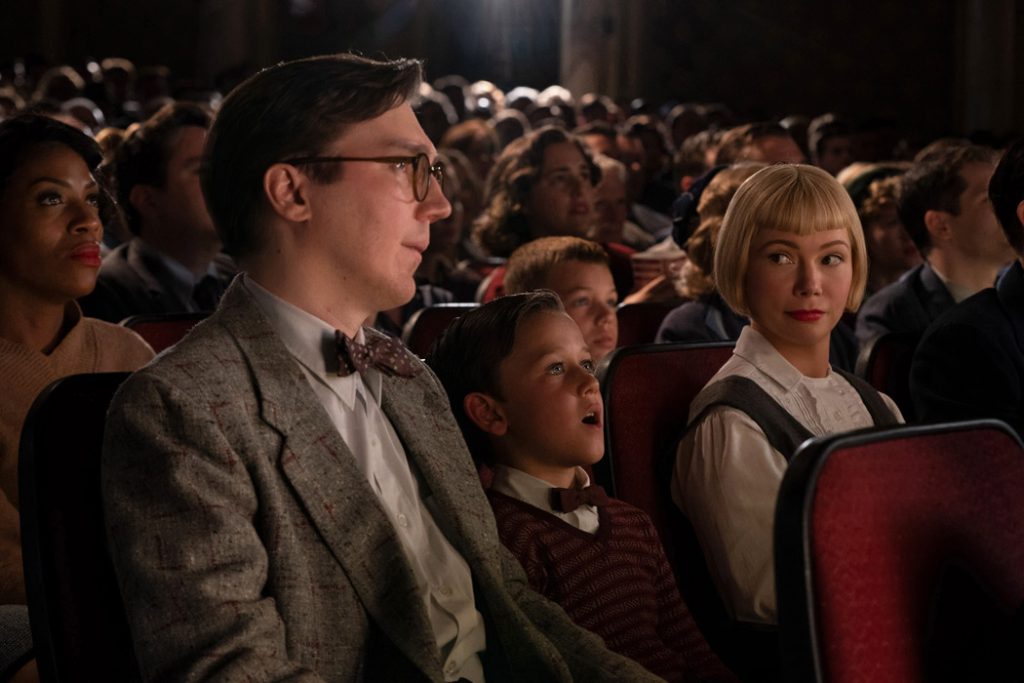 The name Steven Spielberg evokes memories of movies we savor, like Jaws, E.T., Schindler's List, Poltergeist, Close Encounters, the Indiana Jones series, Saving Private Ryan, Jurassic Park, Catch Me If You Can, Bridge of Spies, Lincoln, Minority Report, and Munich, to name a few. Collectively, Spielberg's movies have grossed the highest box office revenue of any director. And his second feature film, Jaws (1975), anointed him an official Hollywood director.
Some people write memoirs. Spielberg puts his life story on the big screen, using the fictional name Fabelman for the Spielberg family, and featuring Sammy Fabelman as himself. It begins in 1952 in New Jersey. And according to online fact-checkers, including New York Post interviews with former Spielberg classmates, The Fabelmans hardly strays from the truth. Spielberg avoids the word "autobiography," which sounds too self-important. Ultimately, he discovers that reliving his past was for his own therapeutic benefit.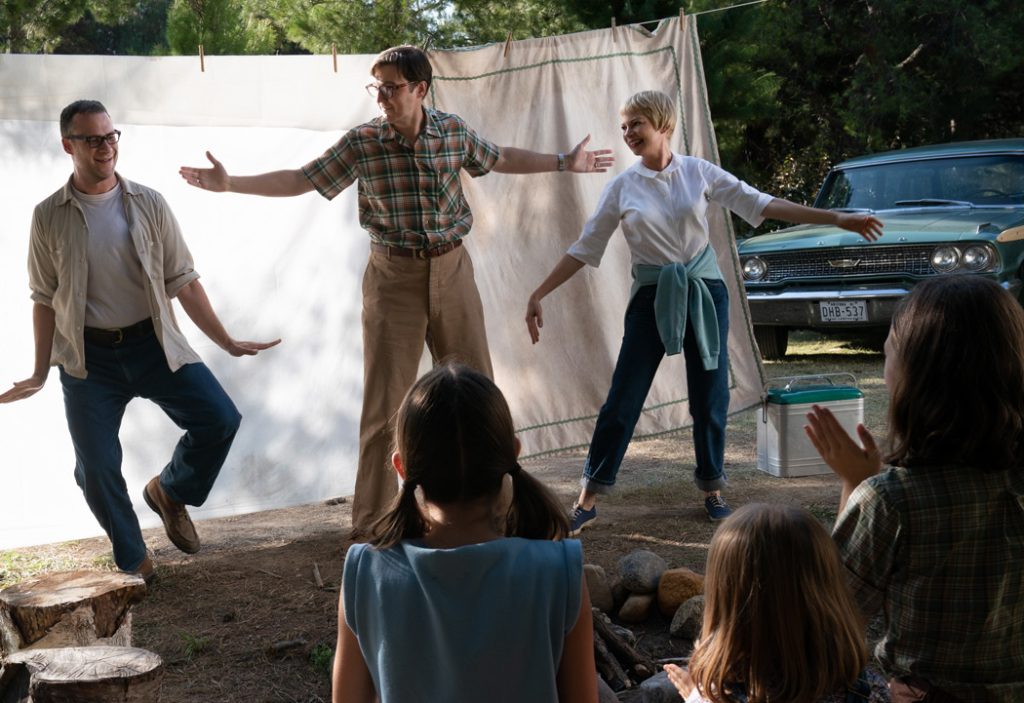 The Fabelmans reveals Spielberg's formative years filled with inspiration, isolation, joy, and pain. And although he directs and cowrites (with longtime collaborator Tony Kushner), The Fabelmans puts Spielberg the person in front of the camera. The filming process—an emotional exercise that often made him cry—is what he referred to later as his $40 million therapy.
The Fabelmans bubbles with comedy layered over drama. The role of Sammy showcases two superb young actors: Mateo Zoryan as Sammy the child, and Gabriel LaBelle as teenage Sam. We meet the bright-eyed young Sammy (Zoryan) when his parents take him to his first movie, Cecil B. DeMille's The Greatest Show on Earth. The impact is twofold. Sammy is traumatized by watching a massive train wreck on a giant screen, but he also recognizes the power of movies to tell a story—and his filmmaking adventure is born.
Sammy casts friends and family in assorted story lines that include tales of war. He uses his parents' home movie camera until they buy him one of his own. He rounds up costumes. He stages appropriate settings. He rehearses and coaches his cast. And he's brilliant at inventing special effects, like simulating a spark in the muzzle of a gun after it fires.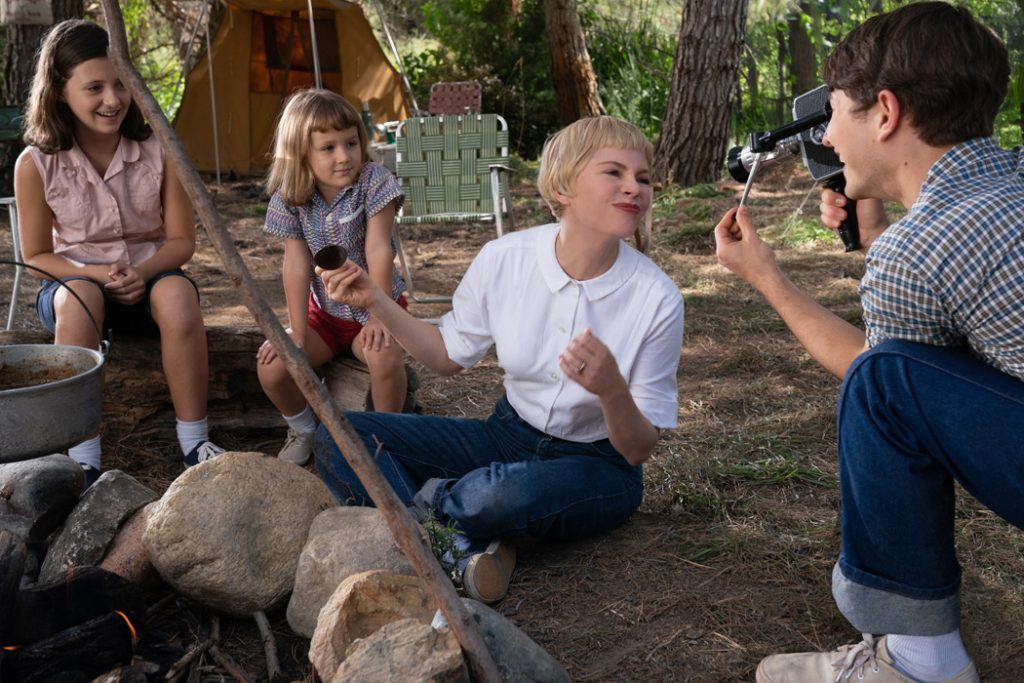 But growing up, Sammy leads a lonely life. The older brother of three sisters, Sammy is a thinker with imagination, but not an athlete, which distances him from the camaraderie of team sports. And in an NPR interview, Spielberg describes himself as being frightened of everything. He's afraid of small spaces. He's terrified of the dark, prompting his parents to leave the hallway light on. And a huge, naked tree near his bedroom window scares him to death. In Poltergeist, that tree came alive, along with everything inside the house that could attack him in the dark.
The Fabelmans are a suburban Jewish family who blessed their four children with comfort and love. But anti-Semitism was routine, since they never managed to live among Jewish families. Typically, Sammy was one of a few Jewish boys in the school, making him a target for humiliation and sometimes physical assaults.
If that wasn't challenging enough, the family relocated several times in pursuit of their dad's fast-track career in computer engineering. Played by Paul Dano, Burt is a practical, ambitious workaholic who takes pride in being the successful provider but spends too little time at home. Perceiving the world in numbers, processes, gigabytes, and dollars and cents, he reminds Sammy that filmmaking is a hobby, not a job. In contrast, Mitzi, Sammy's mom (Michelle Williams), is the free-thinking "Peter Pan" who treats her kids like playmates. She's also a classical pianist (as is Williams, who serenades us in the film). But Mitzi sidelined her musical career to raise her kids.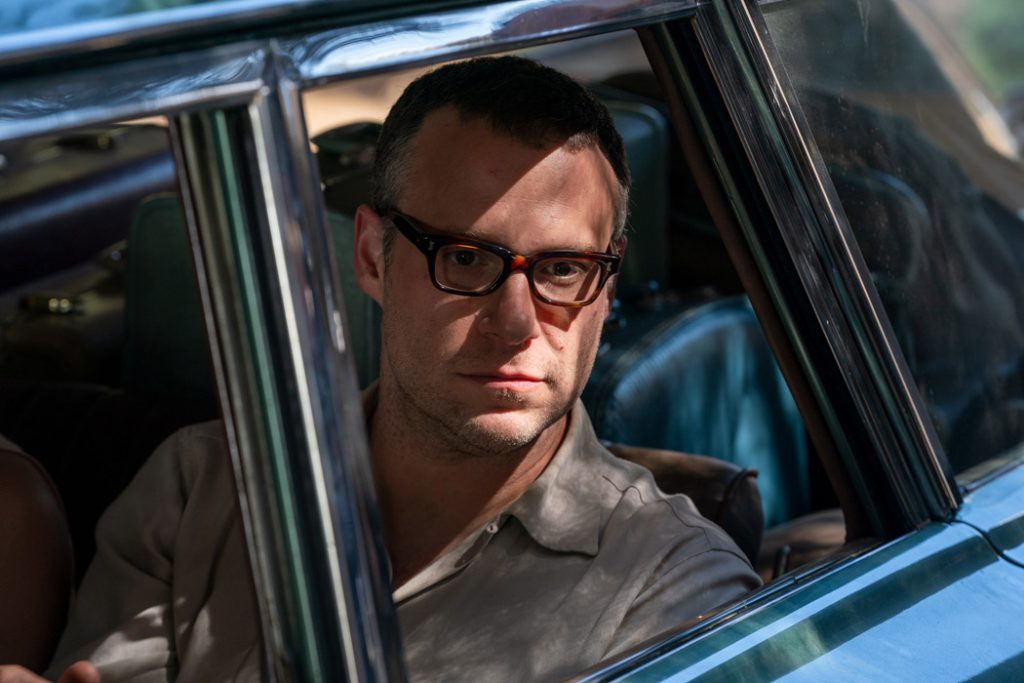 And then there's Uncle Bennie (Seth Rogan), dad's long-time friend and business associate and an honorary Fabelman. Bennie is a caring friend who probably never intended to break up the family. But he does. And Sammy is the first sibling to notice that Bennie is more than a friend to Mitzi.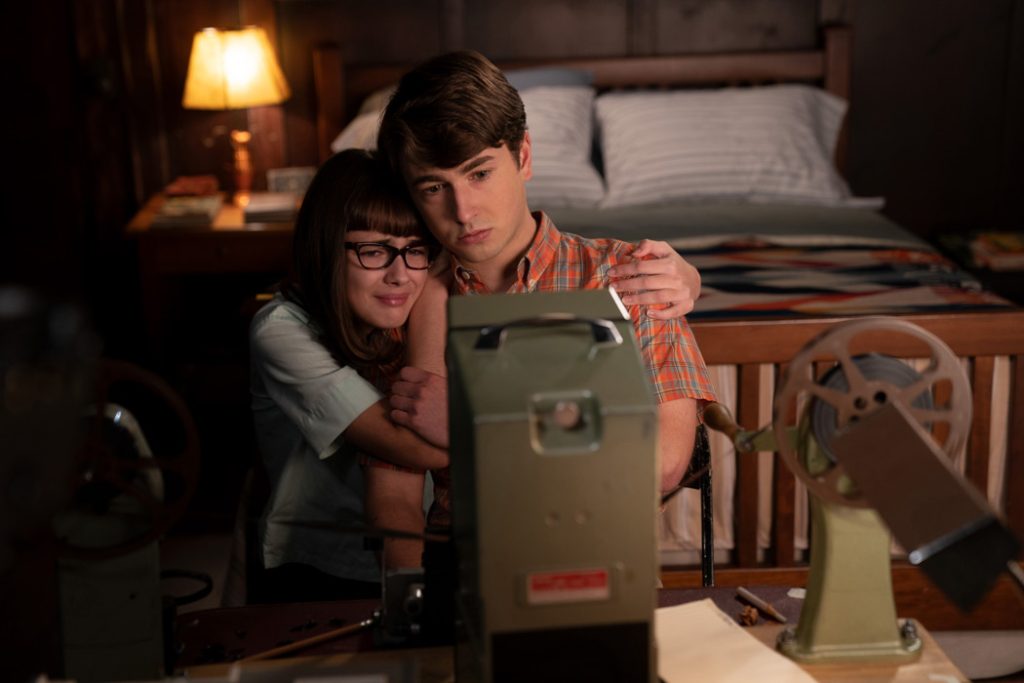 The Fabelmans is an emotional study of all the pieces of the human puzzle that make a young man who he is and what he might become. The film informs, inspires, and keeps us laughing out loud, until we're not. And like any worthy memoir, it reminds us that we can't really understand someone until we know where they came from.
The Fabelmans finale features an explosive cameo from a popular filmmaker playing director John Ford (see if you recognize him). When Sammy appears in Ford's office, Ford barks some words of advice to the aspiring filmmaker. Sammy's ecstasy leaves us on a high note. But I wasn't ready for the credits to roll. I wanted to preview Sammy the amateur crossing the line into his Hollywood entrée.
As chance would have it, the perfect sequel exists, and now, more than ever, it begs to be watched. Spielberg, the 2017 documentary from Susan Lacy, creator of the PBS biography series American Masters, is streaming on HBO Max. It begins exactly where The Fabelmans leaves off, and it's fantastically well done. Spielberg's narration is filled with insight about how he learned to make films, especially Jaws, and how obstacles and panic led him to his most creative victories. Other narrators include actors who starred in Spielberg films, and Hollywood cronies like Scorsese, Coppola, and George Lucas—with whom Spielberg collaborated on episodes of Star Wars and Indiana Jones.
Meeting Steven the boy and Steven the director, we wonder, who is Steven the man? Remember Spielberg's concern that an autobiographical film would suggest conceit? Apparently, he was genuine, since Spielberg is considered an understated, regular guy—a regular guy, that is, who mastered filmmaking, formed DreamWorks and Amblin studios, juggles multiple projects without breaking a sweat, and leaps tall buildings in a single bound.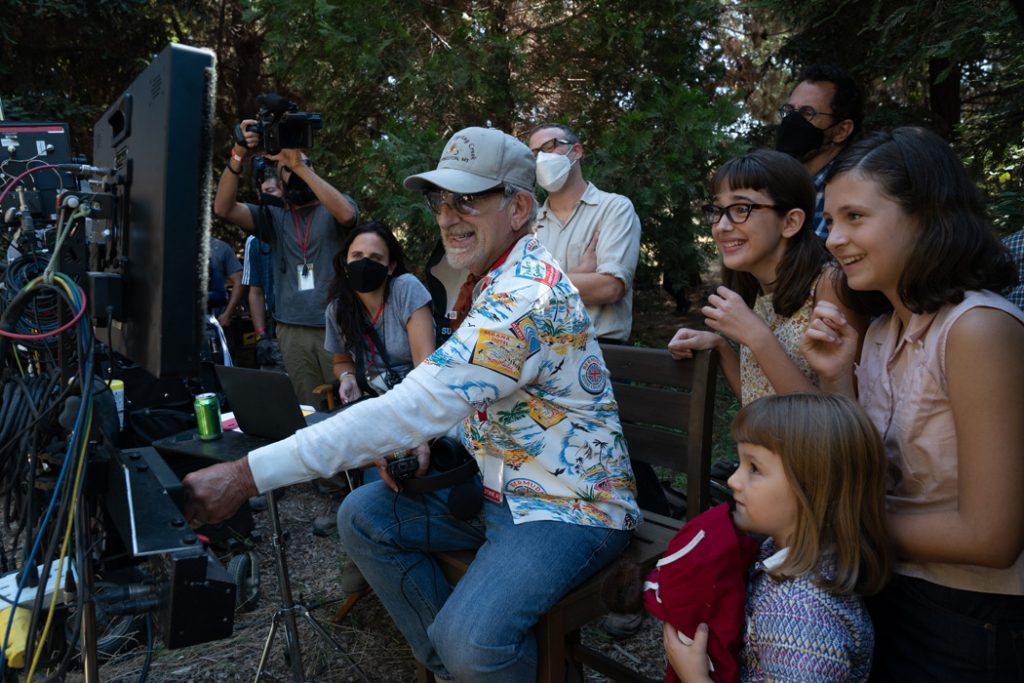 In Spielberg, Dustin Hoffman shares his impressions of the legendary director's unpretentious disposition. "To be that talented, to be that successful, almost in a mythological way, many times you see the person incorporating that success into their personality. There's a sense of self-importance. And it's the opposite with Steven. Steven's like the guy who works for Steven Spielberg."
The Fabelmans will be playing at Cinema Fairfield on January 5–13, 2023.