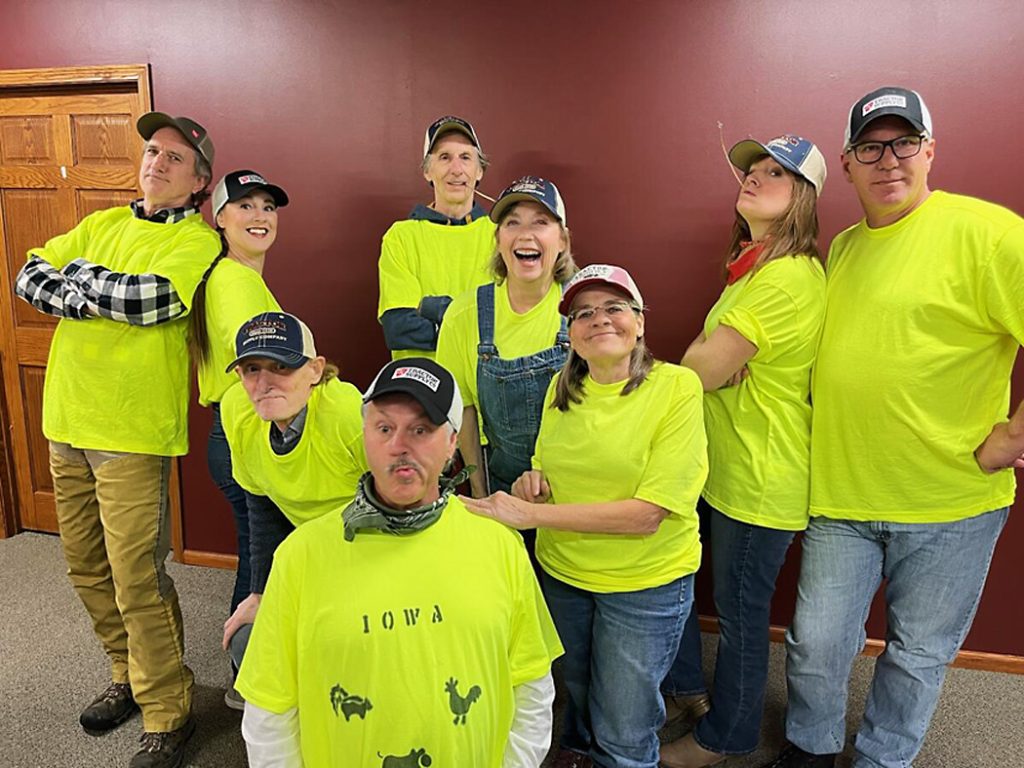 Fairfield Area Community Theatre (FACT) is delighted to present the world premiere of an original theatrical production, Iowa! It's Alright! … (If You Like That Sort of Thing), March 16–19 at the Sondheim Theater in Fairfield.
"As our first post-pandemic show," says FACT Board Vice President Lou Bolster, "we were hoping to avoid paying through the nose on royalty fees for licensing a script. With such talented writers in the area and among the FACT board itself, I thought, 'Hey! We oughta take a stab at authoring our own!' The idea was to write a variety show of sorts, loosely based on the tone and radio-theater style of Garrison Keillor's A Prairie Home Companion but with Iowa-themed sketches, stories, and music. We've come up with something exciting, clever, lighthearted, and pretty darn funny, and we're thrilled to finally be sharing it on the Sondheim stage!"
"What a wild ride!" adds FACT member Meredith Siemsen. "Our team of writers—David Patterson, Ava Boyd, John Rainey, Lou Bolster, and myself—have given their blood, sweat, and tears since last July, and I'm so grateful they were willing to share their rather genius talents in the name of community theater."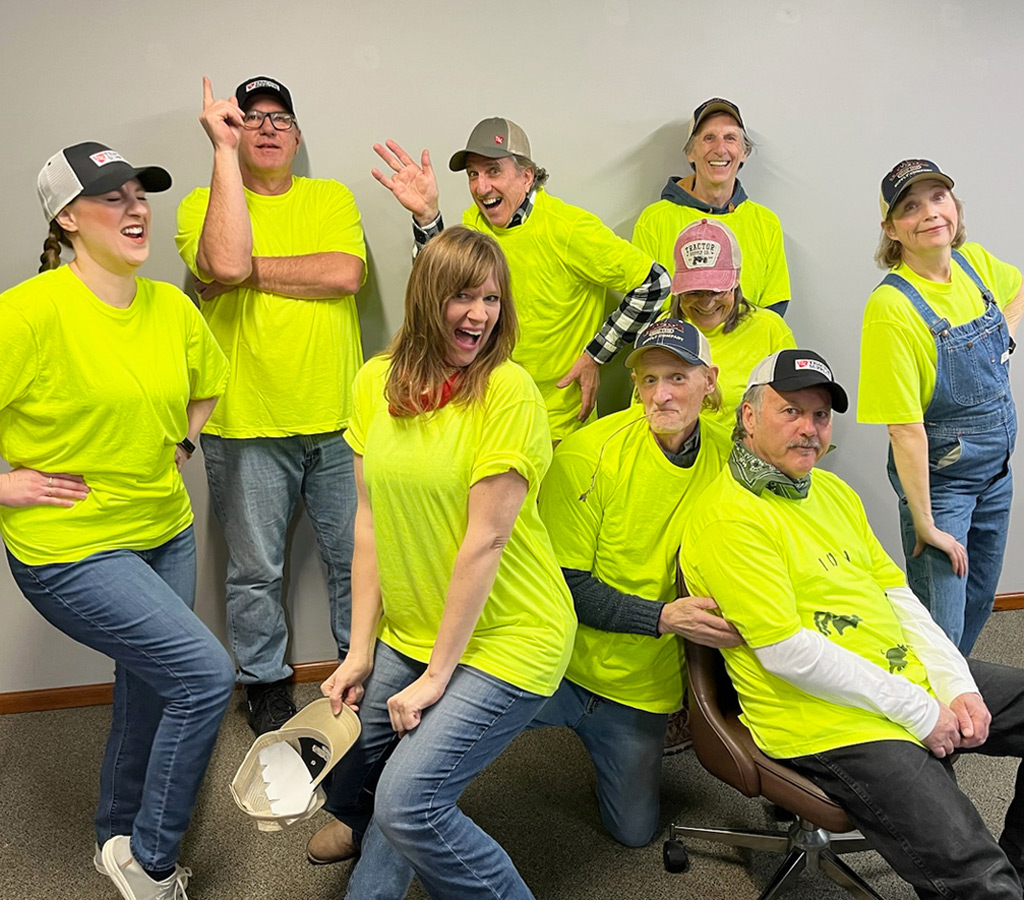 Original comedic radio-story fodder ranges from home-improvement mishaps and salad-recipe standoffs, to wintertime trout-angling tours and the misadventures of a genius pig on the lam. Meet characters like Barney Garst, a young romantic who meets his match in the mud; Mark Larson, who discovers something stranger than fiction in his cornfield; and even the State of Iowa herself in an exclusive "on-air" interview. Audiences will recognize songs from The Music Man and State Fair, a classic Greg Brown tune, and even an Andrews Sisters-style polka. They'll also enjoy hearing from a few special sponsors—including the local bike outfitter, a furniture store, and the corner coffee shop—not to mention a spicy offer from a flock of saucy chickens who aim to please. If all goes according to plan and this over-the-hill cast is still standing, you can even expect a dance number or two.
Don't miss Iowa! It's Alright! … (If You Like That Sort of Thing), directed by Diana Flynn and featuring a fantastic cast of seasoned actors: Dave Patterson, Ava Boyd, Lou Bolster, Meredith Siemsen, John Rainey, Tommy Brower, Dee Ann Lance, Gerry Garles, and Steve Kennevan.
Music director Jim Edgeton and a live local band—along with guest musicians Dennis James and Lauryn Shapter (a.k.a. Society of Broken Souls), choreography by Rachel Meyers, and sound effects and live foley by John Grunwald—will bring this evening of original Iowa stories to life.
"If it's a hit," jokes Bolster, "the whole team gets tons of credit. If it's a flop, they can all blame me. Because it was my idea."
The Thursday, Friday, and Saturday shows on March 16, 17, and 18, begin at 7:30 p.m., and the Sunday matinee on March 19 begins at 3 p.m. General seating tickets are $20 for adults and $10 for youth 18 and under, available at the Sondheim Theater, 200 North Main Street. (641) 472-2787, FairfieldACC.com.
A recording of Iowa! It's Alright! will be broadcast on 96.5 FM/1570 KMCD on March 25. Details TBA.