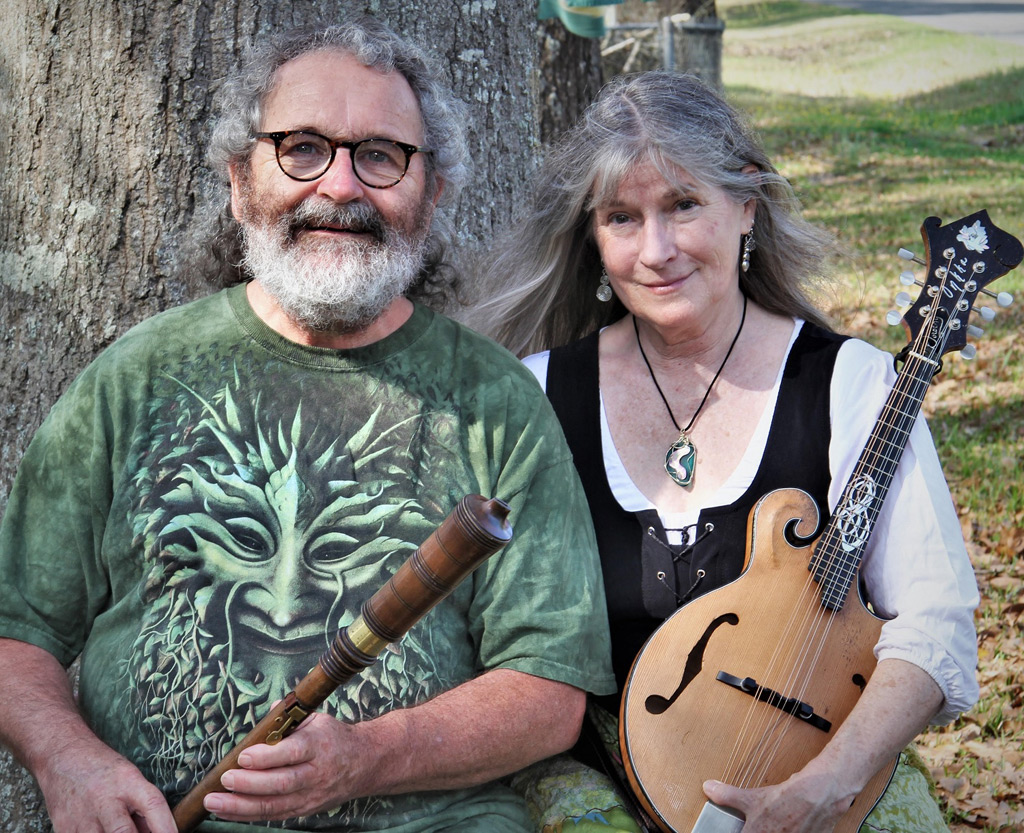 Get a delightful head start on your St. Patrick's Day celebrations on Thursday, March 16, when Four Shillings Short graces the Café Paradiso stage with a breadth of diverse folk flavors the likes of which you probably haven't heard. Rooted in Celtic and American folk, and inspired by Indian raga and ethnic idioms, this unique duo offers a truly inventive traditional music experience.
"They are not the Clancy Brothers or Jean Richie or Ravi Shankar but a combination of all three, laced with Irish humor to go along with the Guinness…. The collection of instruments is museum-like, and I've never seen the place so packed as it was last weekend," wrote a reviewer in San Gregorio, California.
The husband-and-wife duo—Aodh Og O'Tuama from Cork, Ireland, and Christy Martin from California—began touring together in 1995, and were soon playing a hundred shows per year, sharing their one-of-a-kind sound at music festivals, theaters and performing arts centers, folk and historical societies, libraries, museums, and schools across the U.S. and Ireland.
Born in Cork, Ireland, Aodh Óg (pronounced, ayog) studied Medieval and Renaissance music in college. He received a music fellowship to study at Stanford University in 1983, and played in a group called Drivelling Druids before forming the Four Shillings Short. Aodg Og O'Tuama performs vocals and plays an astounding array of instruments, including tin whistle, doumbek, spoons, gemshorn, bowed psaltery, recorders, crumhorn, and Native American flute.
Meanwhile, Christy Martin shines on vocals, hammered dulcimer, mandolin, mandola and bouzouki, banjo, North Indian sitar, guitar, charango, bowed psaltery, ukulele, and bodhran. Born into a musical family, this multi-instrumentalist and vocalist played the sitar for 10 years starting at the age of 16, took up folk music in the 1980s, and has been playing hammered dulcimer since 1993.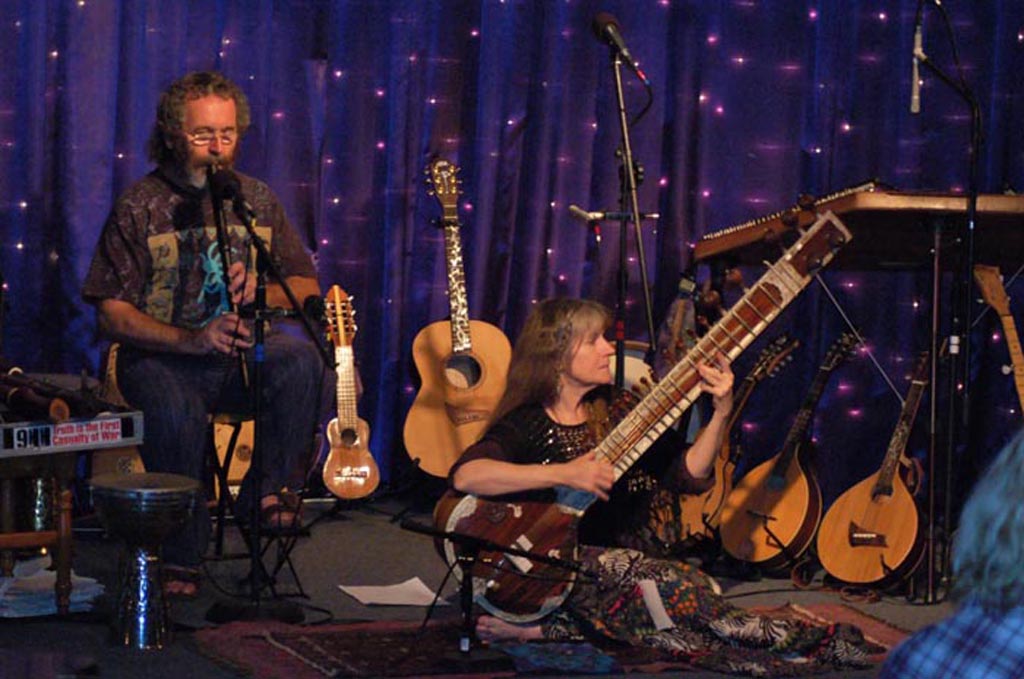 It's a duo "you must see to believe," wrote a reviewer for City Pages in Wausau, Wisconsin. "The arrangements of this husband-and-wife team are utterly delightful, filled with traditional instruments of both Celtic and Eastern Indian cultures and the familiar sound of American folk. Four Shillings Short is a band riddled with child's play, yet rich in the wisdom of old-timers who know better than to take themselves too seriously. Their musical virtuosity makes old songs sound new and new songs sound like time-worn Celtic spells."
Showtime on Thursday, March 16, is 8 p.m. Tickets are available in advance at the Café or online at CafeParadiso.net, or at the door. Cafe Paradiso is located at 100 N. Main Street in Fairfield.