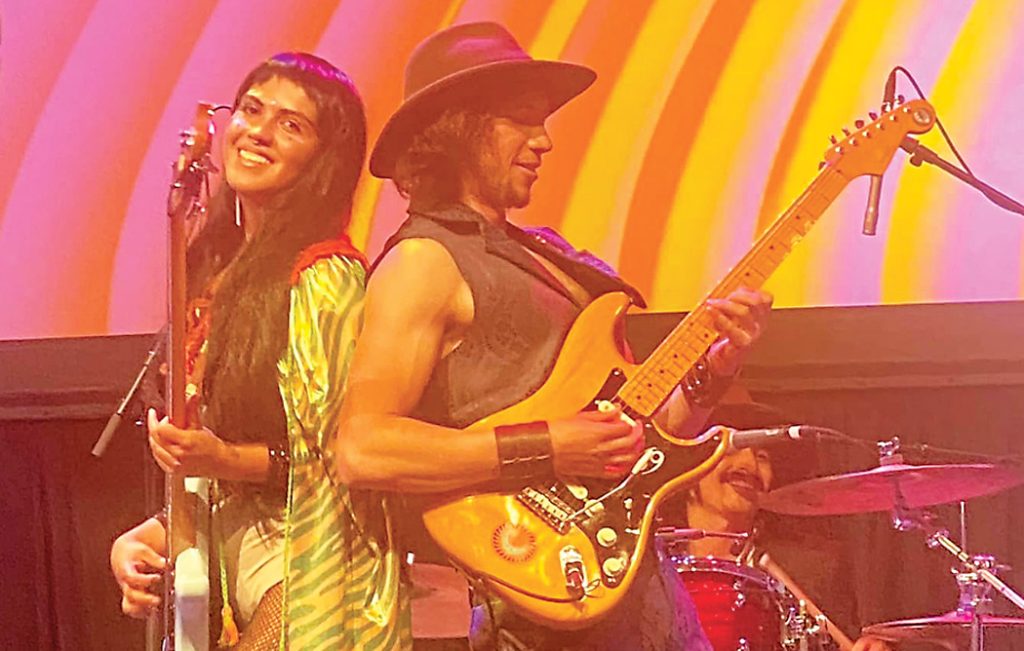 There were several reasons why more than 300,000 people came to Autin, Texas, for South by Southwest (SXSW) in March this year. The mix of technology, film, and music festivals and conferences attracted a wide range of geeks, freaks, and aesthetes from around the globe to learn about the latest trends. But one of the main reasons so many participants show up is to meet people from other cultures and countries and learn from them. Many consider schmoozing to be SXSW's most important feature.
SXSW is divided into three main parts: interactive, film, and music. Different speakers such as digital lifestyle coordinator Tim Ferriss, comedian Chelsea Handler, and culinary innovator Jose Andres were just some of the lecturers that attracted a wide range of attendees (and long lines).
Interactive
The largest number of attendees come for the interactive portion. The North American premiere of the XR "In Pursuit of Repetitive Beats" wonderfully illustrated the multi-sensory experience of what it means to be at a rave. For 40 minutes, viewers felt the excitement of the search for a party and what happens when they arrive. Other virtual reality (VR) and augmented reality (AR) programming included watching the lifecycle of a mushroom from spore to fruiting body and back again, and being introduced to Ukrainian citizens living in the ruins of their bombed-out homes.
This year, the big topic was Artificial Intelligence (AI). Questions about the dangers of androids taking over the world—or at least everyone's jobs—created the biggest buzz. At one session, "Can Robots Create Life-Changing Songs," speakers noted that companies such as Sony, Google, and Microsoft have already created beta versions of products that can make interesting music based on specific preferences without the need of a musician.
Film
The film portion of SXSW brings out the biggest celebrities, all hawking their movies and related projects. This year's notable stars included Robert Downey Jr., Keanu Reeves, Viola Davis, Ben Affleck, Matt Damon, and Tilda Swinton. Surprise screenings of John Wick: Chapter 4 and Air attracted large crowds.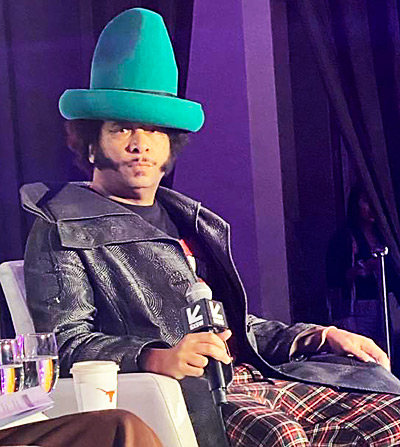 Other film and television personalities making appearances included Priyanka Chopra Jonas, Cheech Marin, Paul Giamatti, and William Shatner, who spoke about their personal experiences. Director Boots Riley gave a particularly inspiring speech about the ability of art to communicate ideas and feelings. "It's what is between the words that matter," he said. "Art can continue to amaze in a world where the problems can seem overwhelming and inspire people to act and become activists." Riley stressed the importance of using art to change the world for the better.
SXSW featured 108 films, 73 of which were world premieres, as well as several premieres of television shows including the Donald Glover-directed Swarm, the highly touted Peacock-produced Mrs. Davis, and the road rage comedy Beef from Netflix. But in the end, I found the film panels more interesting than any of the movies or shows.
Music
Although SXSW began as a music festival, this is the smallest of three legs of the conference in terms of paid attendance. That said, it creates the most excitement.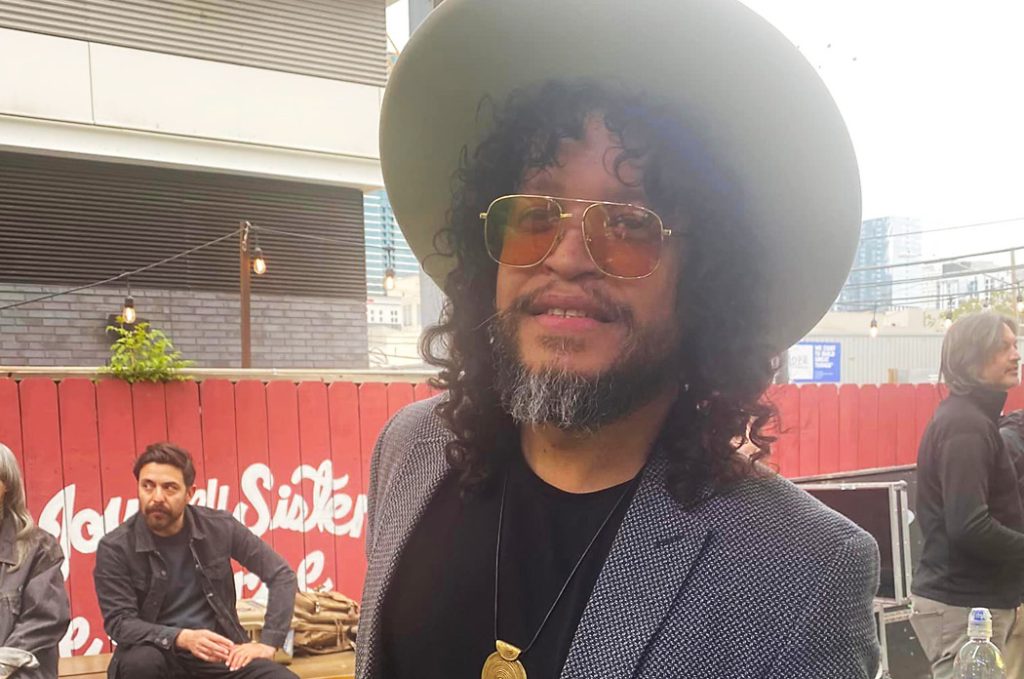 But in comparison to past years, SXSW 2023 lacked star power. The most famous names were New Order, an English band that has never had a top ten hit in America; the Zombies, whose biggest hits were more than 50 years ago; and Killer Mike, half of the rap duo Run the Jewels. Margo Price, a country rock singer and memoirist, gave a keynote speech and performed at the Austin City Limits studio to a large audience. News reports estimated that there were well over 1,400 musical performances during the festival.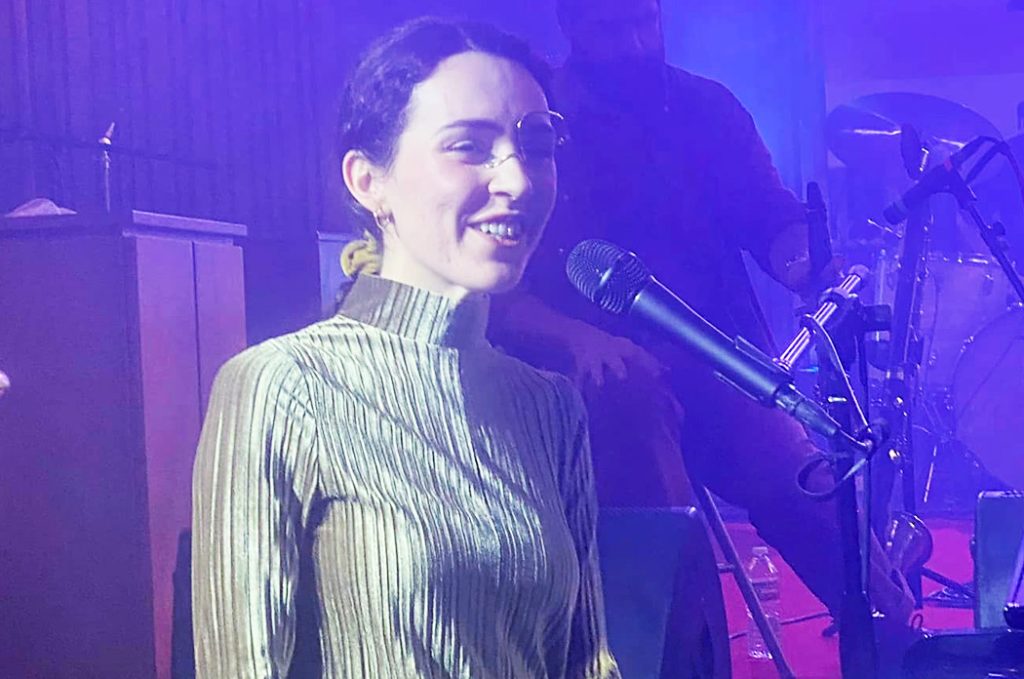 The absence of big names was accompanied by two other factors that limited the music scene. In the past, performers had famously played many times at the fest. In 2012, for example, the Lumineers reportedly did more than 11 shows in five days. This year, three gigs seemed to be a lot, and many notable musicians only performed once.
The other issue concerns the changing economics of the music industry. It used to be that major companies, music publishers, and record labels hosted elaborate happenings chock full of the most talented artists on their rosters. That's no longer the case. The ability to make money via music has dramatically changed and this has impacted individual performers.
That said, there was an abundance of quality talent at SXSW. My five favorite acts included Colombian funk trio Balthvs, Catalan singer-songwriter Núria Graham, Puerto Rican singer iLe, French-Canadian electro-pop punk band Le Couleur, and jazz drummer Daniel Villarreal.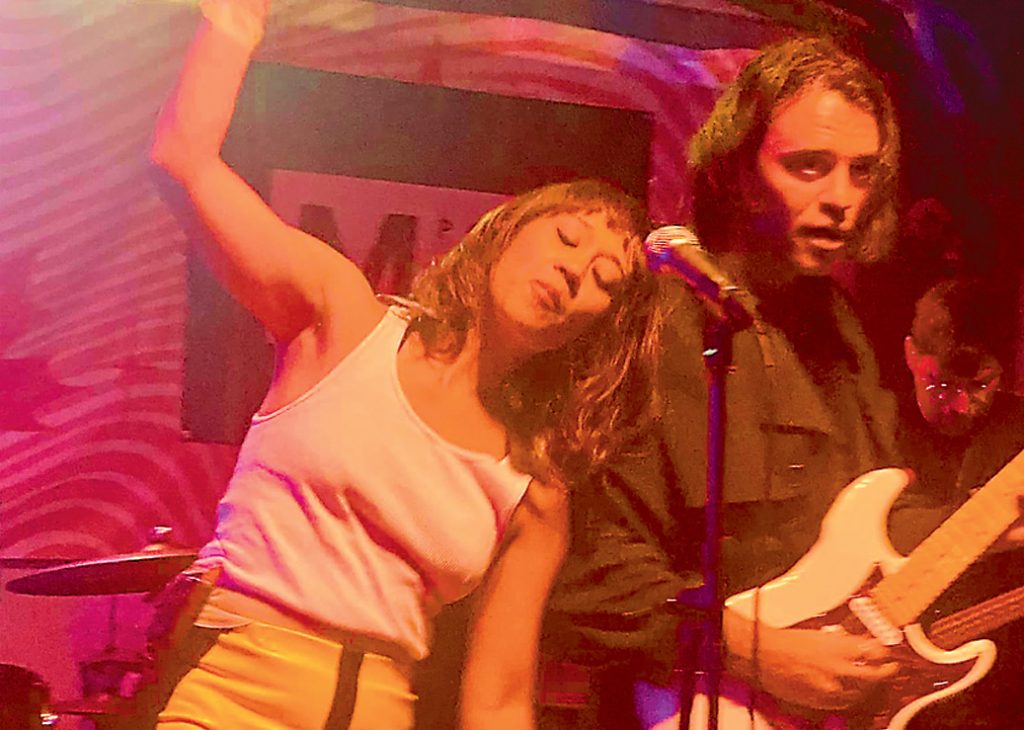 Other notable acts that I highly recommend checking out (they were all fantastic) are Zen Buddhist monk Yogetsu Akasaka, Washington D.C. singer Baby Rose, Canadian country group Boy Golden, Scottish small-pipe player Brighde Chaimbeul, and Japanese bizarre rockers Chameleon Lime Whoopiepie. Also Melbourne rockers Floodlights, Australia's three-sister act Germein, R&B / electronica's Kalela, Robbie Krieger (former guitarist for The Doors), rockabilly filly Nikki Lane, Canadian folk singer Le Ren, Bobby McFerrin's talented daughter Madison McFerrin, and Liverpool-based alternative band Red Rum Club.
More on the best list are Canadian country singer-songwriter William Prince, Brazilian samba-funkateer Roge, Oakland, California's emotional vocalist Satya, Irish hard rockers the Scratch, American Venezuelan rocker Sisi, English-born American indie rocker Bartees Strange, Australian singer-songwriter Tulliah, UK singer/rapper Venbee, Nashville singer-songwriter Sunny War, charismatic rocker Talk, and Irish hard rockers the Scratch..
These acts came from around the country and the world to entertain and rose to the occasion.