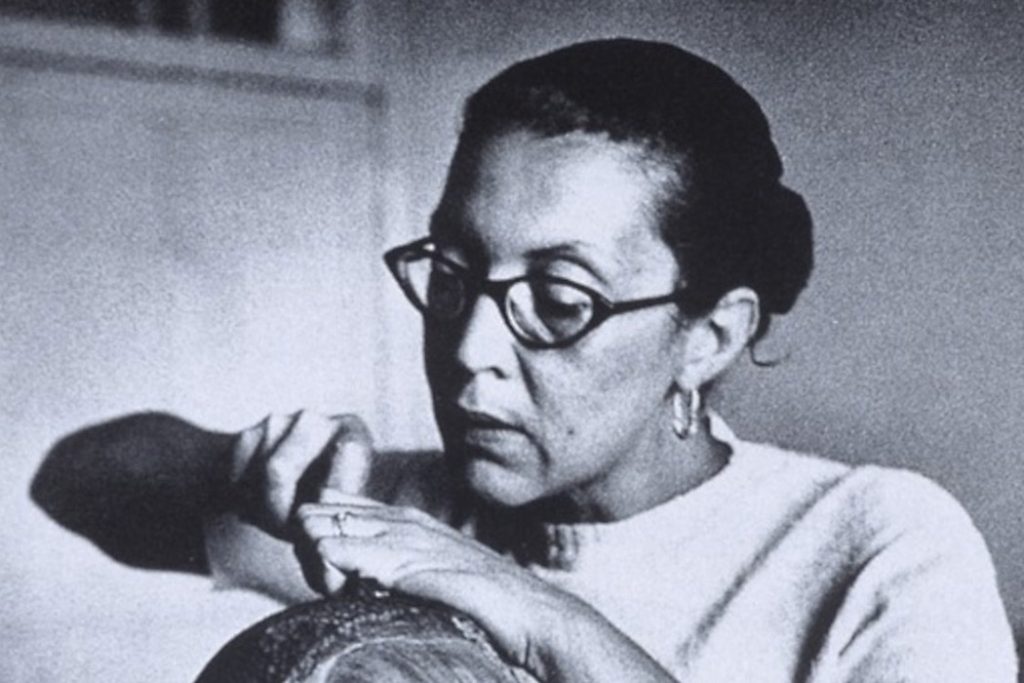 Iowa City filmmaker Kevin Kelley will present his new film, Standing Strong: Elizabeth Catlett, at 1 p.m. on Saturday, April 15, at FilmScene in Iowa City. This film highlights the story of Black activist-artist Elizabeth Catlett.
Known around the world for her sculptures and prints featuring women and children, Elizabeth Catlett (1915-2012) was a granddaughter of enslaved people. She was mentored by Grant Wood at the University of Iowa and became the first African-American female to earn an MFA in Visual Arts (1941)—decades before Civil Rights. While she was a UI student, prevailing laws prohibited her from living in a dorm. In 2017, the University of Iowa built and dedicated Catlett Dorm in her honor.
To celebrate Elizabeth Catlett on what would have been her 108th birthday, April 15, 2023, a panel discussion and gala reception will be held at FilmScene after the screening. Audience members will then travel to the UI Stanley Museum for a rare showing of the Elizabeth Catlett prints featured in the film.
On Sunday, April 16, Standing Strong: Elizabeth Catlett will be screened again at Filmscene at 1 p.m. A short panel discussion will follow.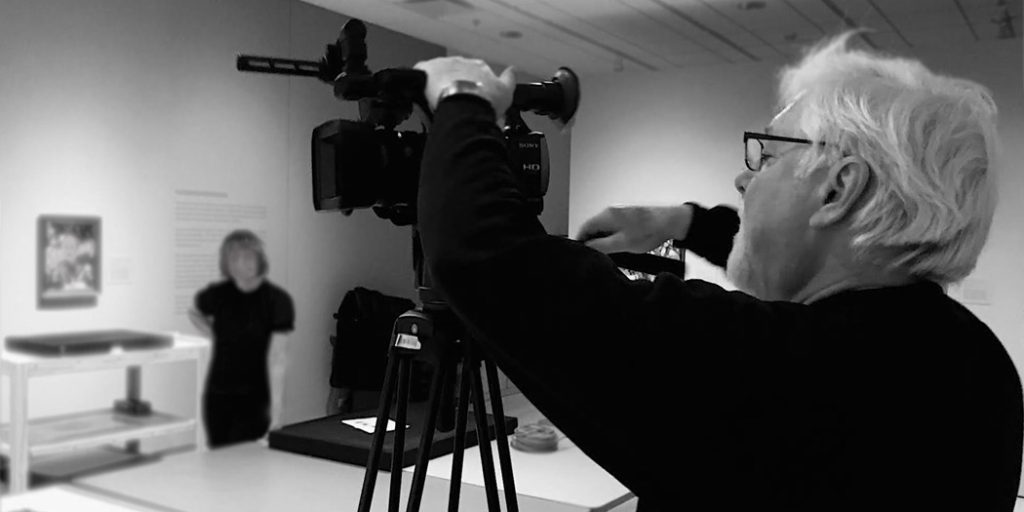 After receiving a grant to study in Mexico in 1946, Catlett embraced the country's politically tolerant culture as a conducive environment for her to work as artist and teacher. Her connection to human rights on the heels of the McCarthy era created conflict, leading to her imprisonment. Later Catlett renounced her American citizenship and became a Mexican citizen. A pioneer of the Black Arts Movement, Catlett continued her activism throughout the Black Power and feminist movements of the 1970s. Catlett later regained her American citizenship in 2002.
Catlett's works are exhibited in museums worldwide, including the Museum of Modern Art, the National Gallery of Art, and the Art Institute of Chicago. Her monumental works of gospel singer Mahalia Jackson and author Ralph Ellison are awe inspiring, but her most iconic works are those of ordinary black women and mothers, which speak to obstacles she battled throughout her life.
Kevin Kelley is known for his award-winning films Jackson Pollock's Mural: The Story of a Modern Masterpiece and Stout Hearted: George Stout and the Guardians of Art. In 2017, Kelley wrapped up his 30-year filmmaking career at the University of Iowa. In 2016, Kelley cofounded New Mile Media Arts with producer Marie Wilkes, producer. NMMA is an Iowa based not-for-profit dedicated to making documentary films with Iowa-inspired connections. Their first film, Stout Hearted, was released in 2019 and was nominated for a MidAmerica Emmy.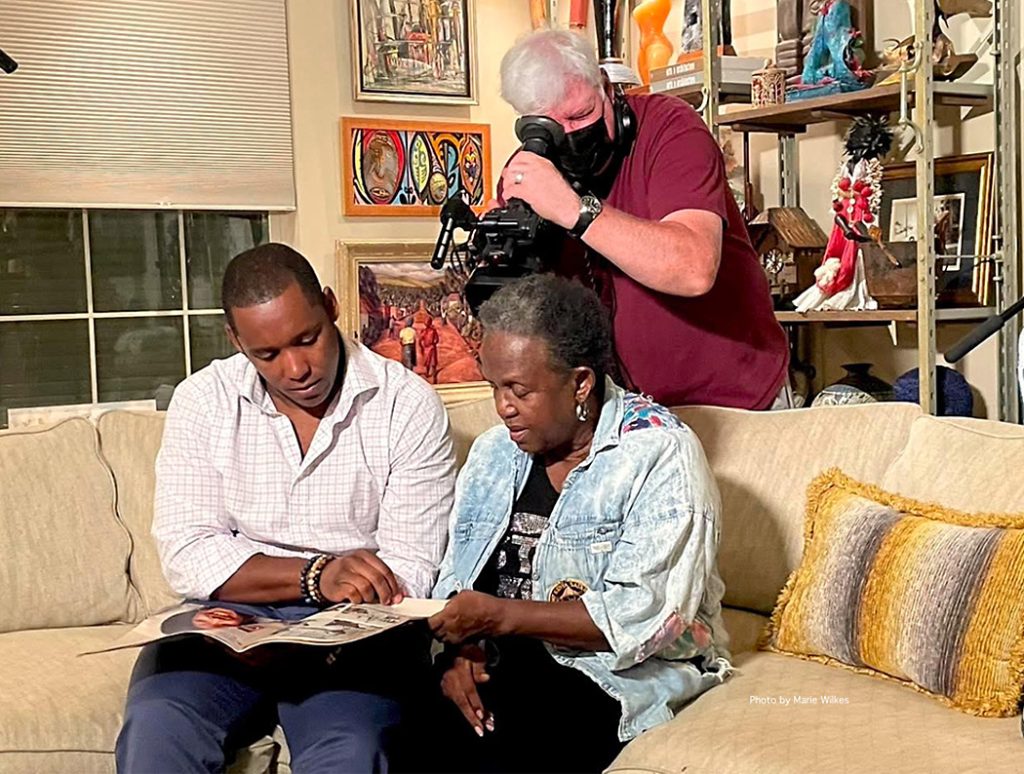 Standing Strong is suited for general audiences. Tickets for this event can be purchased through FilmScene. Tickets on Saturday, April 15, are $20/$15 (public/member), and on Sunday, April 16, are $12/$10 (public/member).
This special Elizabeth Catlett outreach programming is sponsored by the Iowa Department of Cultural Affairs. Funding for this feature documentary was provided by a Greenlight Grant from Produce Iowa State Office of Film and Media, and the Iowa Arts Council, both divisions of the Iowa Department of Cultural Affairs.