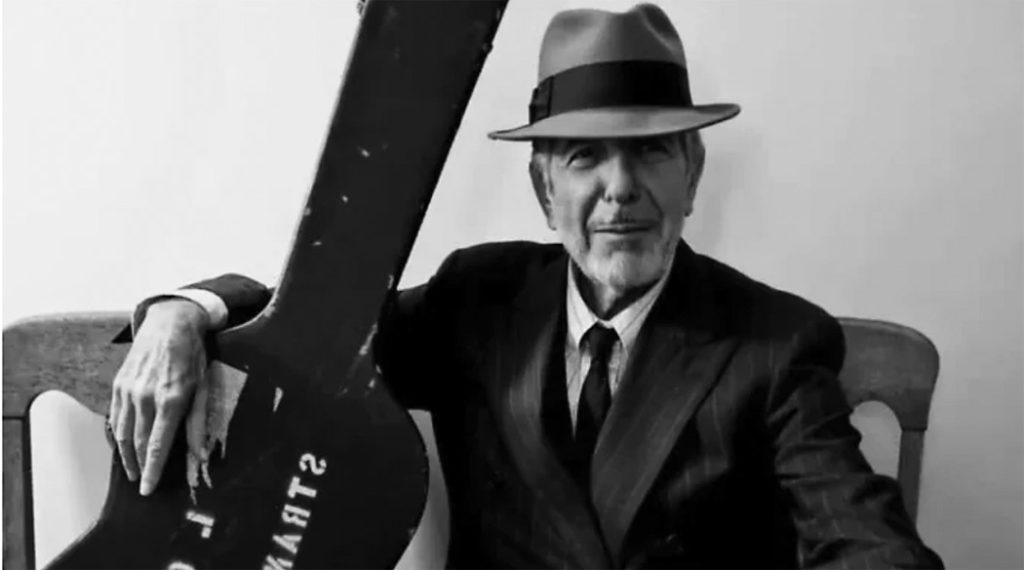 There is a crack, a crack in everything, that's how the light gets in.  — "Anthem," by Leonard Cohen
From directors Daniel Geller and Dayna Goldfine, this intimate portrait of poet, singer, and songwriter Leonard Cohen sheds light on a unique life story that never runs out of surprises. Hallelujah, the documentary, leaves as lasting an impression as Cohen's mystical lyrics and melodies.
Born in a wealthy Jewish family in Montreal, Canada, in 1934, Leonard Norman Cohen was wired for the art of contemplation. He channeled the quest for a higher purpose into poetry, which he published in his teens. And in spite of his shyness and stage fright, his gifts of word craft and observation—along with encouragement from his friend Judy Collins—would lead him toward songwriting and performing.
Cohen's first song was inspired by the wife of an artist friend whose home enjoyed a vision of the St. Lawrence River. His song "Suzanne," originally a poem, showcased magical lyrics riding a haunting tune: "Now Suzanne takes your hand / And she leads you to the river / She is wearing rags and feathers / From Salvation Army counters / And the sun pours down like honey. . . ." When Cohen asked for feedback, Judy Collins confirmed, yes, Suzanne qualified as an actual song, and she was going to record it.
As Cohen continued writing, his lyrics offered references to life, death, fornication, human struggles, and the awe of the Creator, sometimes all in the same song. And sometimes there was humor, like his song about Janis Joplin: "I remember you well in the Chelsea Hotel / You were famous, your heart was a legend / You told me again you preferred handsome men / But for me you would make an exception."
In his early 30s, a decade too late for a musician to start promoting himself, Cohen made his mark in the music world. In 1967, The Songs of Leonard Cohen launched a career that totaled 14 studio albums, ending with You Want It Darker, which he barely finished before his death in November 2016. As for inspiration, Cohen had various muses in his life. But defining the process, Cohen concluded, "If I knew where songs came from I'd go there more often."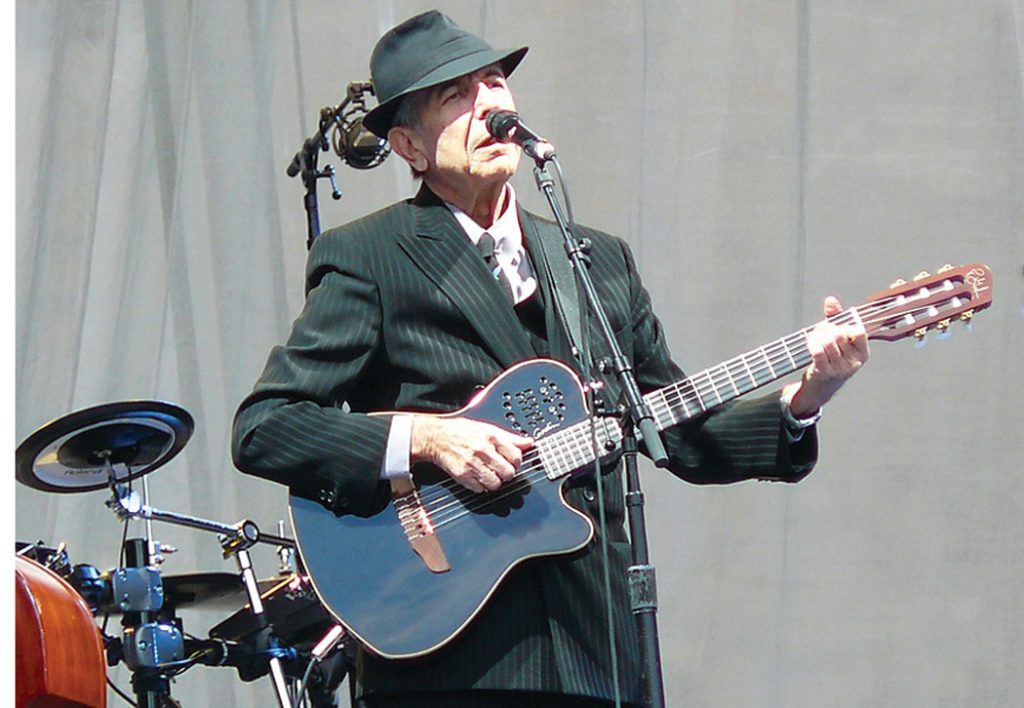 Cohen sought a connection with the Divine but his search was never peaceful. He struggled with the reality that being human should be divine, yet human life was ruled by the ordinary. Emotions, cravings, and carnal urges all seemed to contradict the sacredness of life. Cohen wanted to feel whole and holy. But his unease led him down the rabbit hole to drugs and alcohol. He also smoked cigarettes, which made his voice sound deeper. In midlife, a self-imposed six-year retreat to a California Zen monastery cured his dependencies, and even offered a semblance of peace in a phase of life he described as "the foothills of Old Age." But as the film reveals, the next few years were among the most productive of his career.
Along with Leonard Cohen's life story, this documentary also includes the life story of the song "Hallelujah," Cohen's ubiquitous anthem that continues to circle the earth. "Hallelujah" probably set a record for the number of times it's been performed and recorded. The song still gets covered by recording artists, competitions, and a cappella groups. Even Bob Dylan covered it in his early concerts. "Hallelujah" is almost expected accompaniment to wedding ceremonies and memorials. It took on a life of its own, and Cohen rewrote it exhaustively over several years, reinterpreting its message until it felt right.
The Hebrew word "hallelujah" has its origin in the psalms of the Old Testament. It means "Praise God," and that carries a hefty helping of joy, gratitude, and power. Cohen's "hymn" tapped into a universal vein, and its energy caught fire across religions, cultures, and beliefs. Ultimately, "Hallelujah" feels like a human awakening. Though being human is apparently not required, since John Cale's version of "Hallelujah" accompanies a special moment in the animated film franchise about an ogre named Shrek.
Being a Leonard Cohen fan is not required for appreciating this incredibly well-made film about a bohemian in a double-breasted suit and fedora who crafted stunning poetry and aspired to be divine.
"You look around and you see a world that is impenetrable, that cannot be made sense of," said Cohen. "You either raise your fist, or you say 'Hallelujah.' I try to do both."