Two art exhibitions featuring very different landscapes will open on May 5 during Fairfield First Fridays. No Horizons at Big Blue art gallery will examine the Iowa landscape through the work of local artists, and Something Familiar, Something Unfamiliar re-imagines known landscapes to create scenes from other worlds.
Continuing at the Fairfield Art Association in the Fairfield Arts & Convention Center is the Iowa Watercolor Show and watercolors by Karen Karns, and at ICON Gallery, A Glimpse of the Permanent Collection and Tantra: Ancient and Modern, Part II.
No Horizons
Big Blue's art gallery is reopening for the first time since the start of the pandemic with No Horizons, an exhibition of landscapes curated by Harriet Burbeck that challenge the familiar tropes of that form. Works by Judy Bales, Steve Prettyman, Sandy Stimson, Elsie Smith, Harriet Burbeck, Isabel Burbeck, and Taylor Ross, among others, invite viewers to consider that the world around us is more than just a nice-looking place.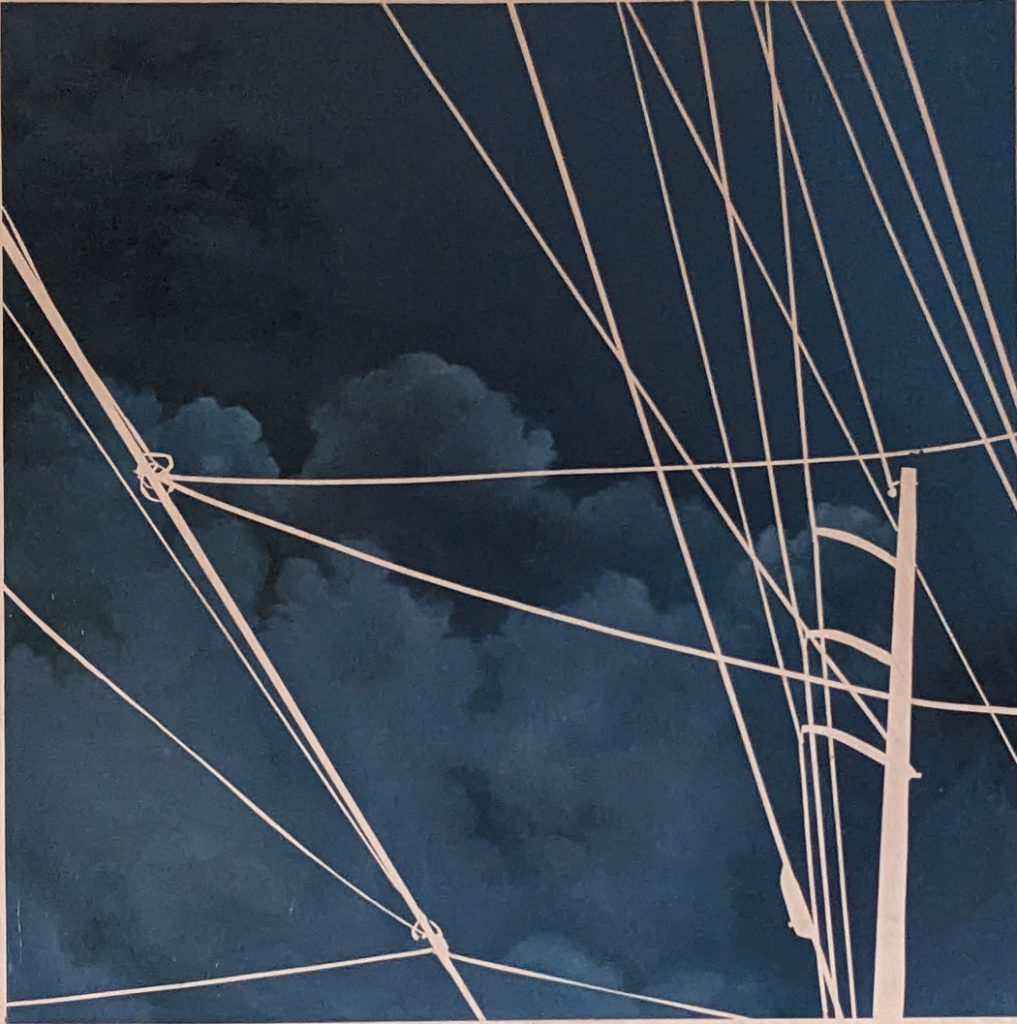 Harriet Burbeck recently returned to Fairfield from New Orleans, where she lived for the past 20 years. She was inspired by the expansiveness of the land in Iowa, comparing it to the lush greenery of the American South, and became interested in how artists in the Midwest respond to this habitat in their work. For No Horizons, she sought out local artists to create an exhibition that celebrates a human experience of the land.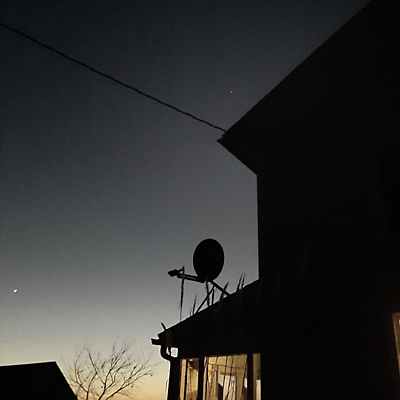 In these works, the artists have captured surprising and transformative scenes that encourage introspection. Burbeck's oil paintings depict views of the sky seen through the tangle of power lines, reminding the viewer of the sometimes invisible human interventions that fill our view of the natural world. Judy Bales's photographs offer glimpses of the quiet moments that are so often taken for granted but are anything but mundane. Even a shot of a satellite dish silhouetted against the sky is steeped in mystery. Elsie Smith's photo collages highlight the rich color and texture of leaf and fungus, drawing the viewer into miniature landscapes that are full of wonder.
No Horizons will be open 7-10 p.m. at Big Blue, 410 W. Lowe, and will be open by appointment through May.
Something Familiar, Something Unfamiliar
An exhibit of nature-inspired photographic illustrations by artist Richard Trice will be on view at the Divine Mother Church, 51 N. Court Street, on Friday, May 5, from 6:30–9 p.m., and on Saturday, May 6, from 1–2 p.m.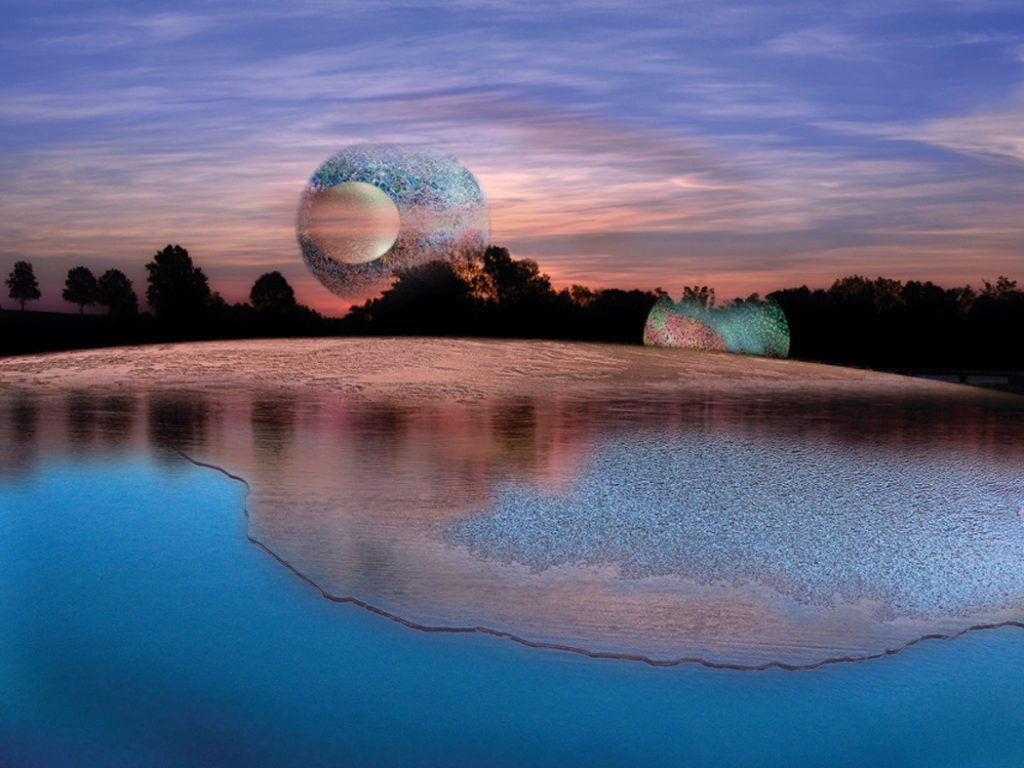 "Within nature," says Trice, "in the many forms of light and shadow, we sense something vaster than ourselves. From this contemplation of nature, a spontaneous rearranging of natural beauty into other combinations began to occur to me—I began seeing internally how the landscapes I was in and was photographing could be recombined to suggest other scenes or settings—or other planets or galaxies. Or places inside of places that we don't usually see because we've been cultured to view the world in a limited, linear manner."
Many works in Trice's Something Familiar, Something Unfamiliar exhibition began with photographs taken at Jefferson County Park, reworked with an imaginative leap.
"Photography as poetry," says Trice. "And art to make you smile."
Personal showings are also available by appointment (641) 233-1070.