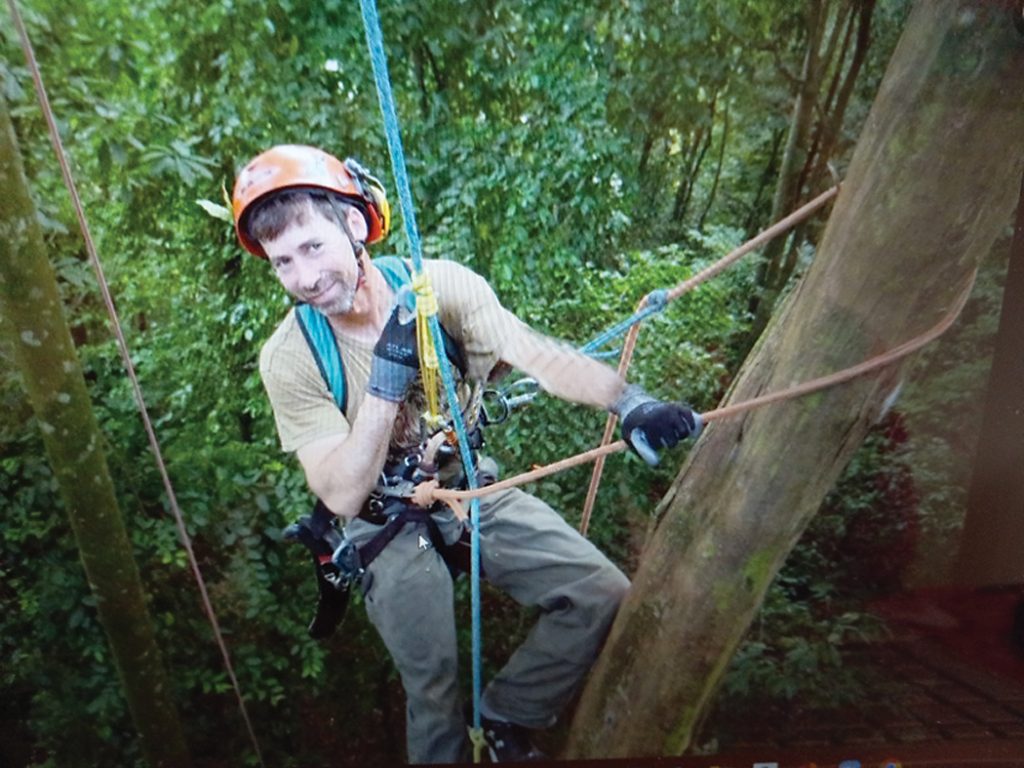 Have you noticed that there are fewer birds in your garden lately? If you have, you're not imagining it. Loss of habitat has resulted in a staggering decline of bird populations. In fact, a disturbing study by the Cornell Lab of Ornithology shows that 3 billion birds have disappeared from North America over the last 50 years.
How can we bring back the birds? The best solution is planting native trees, shrubs, and herbaceous plants in order to provide habitat for birds and the insect life they need to survive.
Among those who have been inspired to do something about the insect and bird crisis is Fairfield tree expert Andrew Nash. After attending the Sierra Club presentation in February by entomologist and professor Douglas Tallamy on growing native plants, Andrew decided to pivot his tree business toward native plantings. He's added native plant sourcing, design, installation, and care, as well as started a nursery to offer native plants to the public.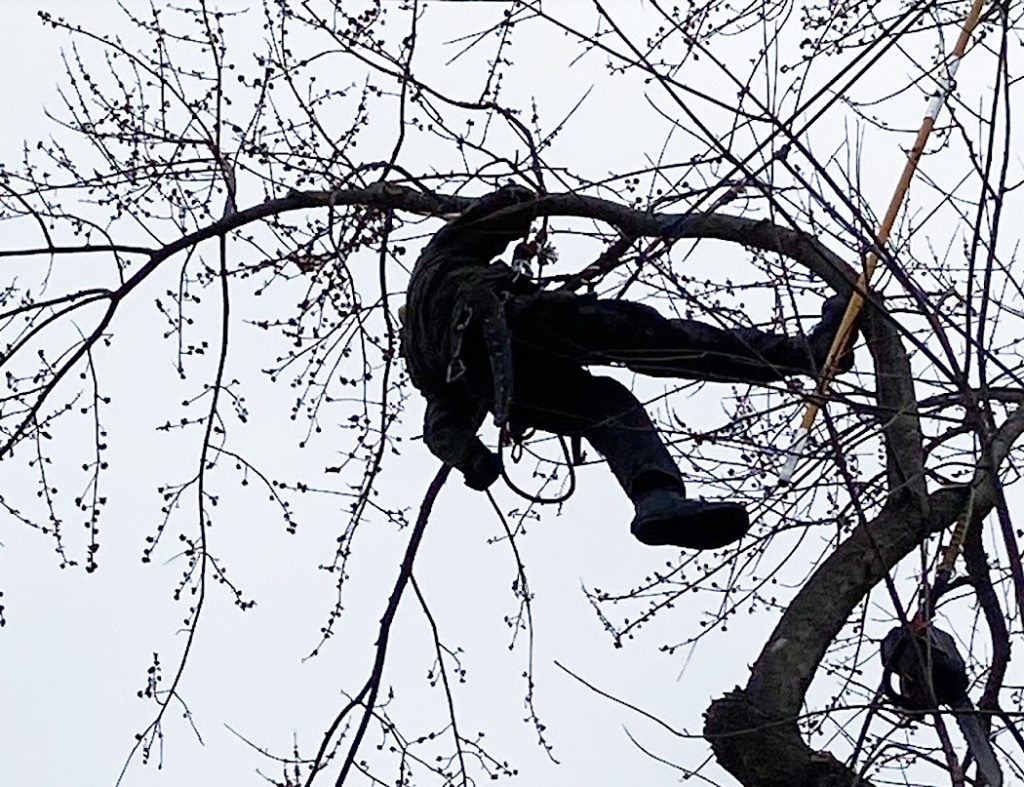 Andrew's interest in trees began at the age of four, when he started climbing them. Back then, he and his family lived on a small island in the South Pacific, and he was climbing mangrove and coconut trees. The family moved to California, where Andrew attended Humboldt State University and earned a degree in forestry. He also became certified as an arborist, worked for an environmental organization, and started his own tree business.
He traveled to Fairfield in the summers to visit his mom, and while there, worked with local arborist Bob Koczela. When Bob retired in 2020, Andrew took over the tree business. Andrew is currently busy cleaning his new site at 612 W. Kirkwood Ave. for Fairfield Native Planting and Care. Initially, trees and plants will be sourced from the DNR and other native plant nurseries in and around Iowa.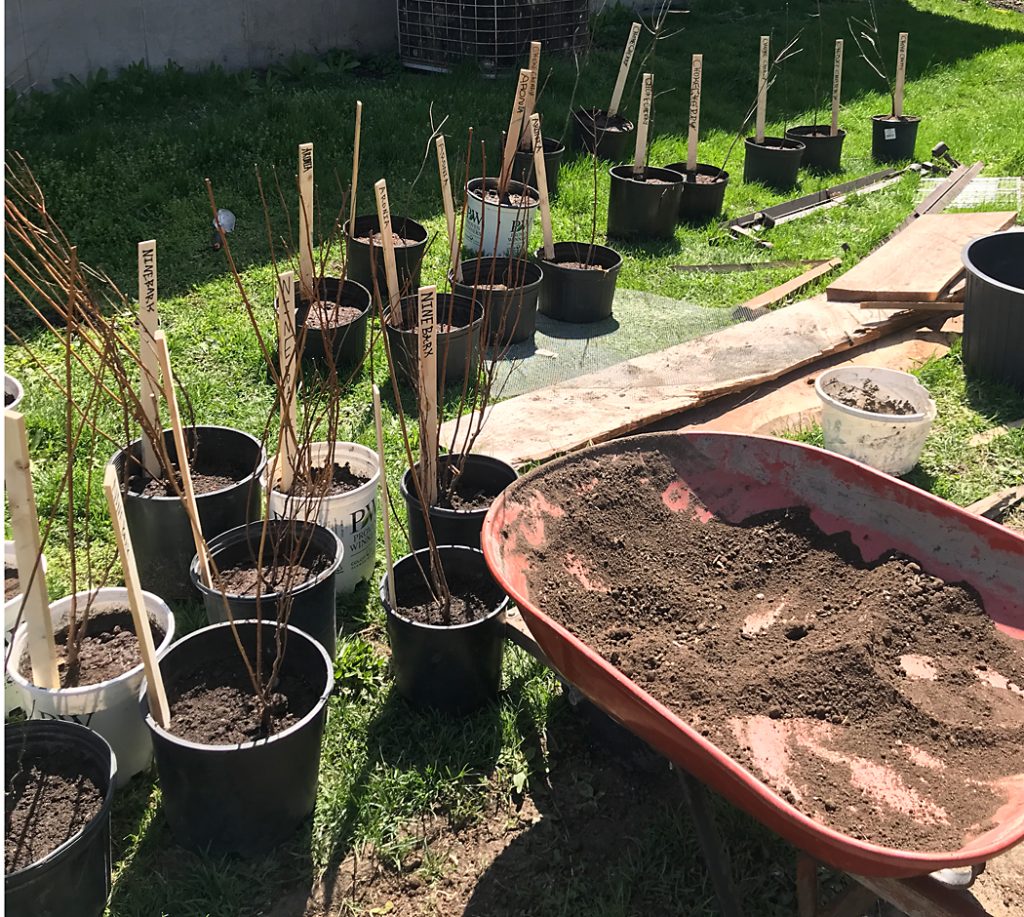 Why are native trees and plants so important? They have evolved together with native insects, which have evolved to eat the leaves (some of which carry toxic chemicals to protect themselves) and pollinate the flowers. It is only when insects co-evolve with plants that they develop the ability to break down the plant toxins.
These days, a good deal of garden plants are advertised as being pest free, resulting in many relatively sterile Asian and European ornamentals ending up in our yards and gardens. They may be pretty, but they don't feed the insects that feed the birds. Native oak trees, including swamp white oak, chinkapin oak, pin oak, red oak, and black oak, all provide excellent habitat. According to Doug Tallamy, native oaks provide the best source for caterpillars and other insects that songbirds use to feed their young. Oak trees are known to attract orioles, woodpeckers, flickers, grosbeaks, and hummingbirds. Oaks are just one example of native plantings that support birds and the insects that feed on them.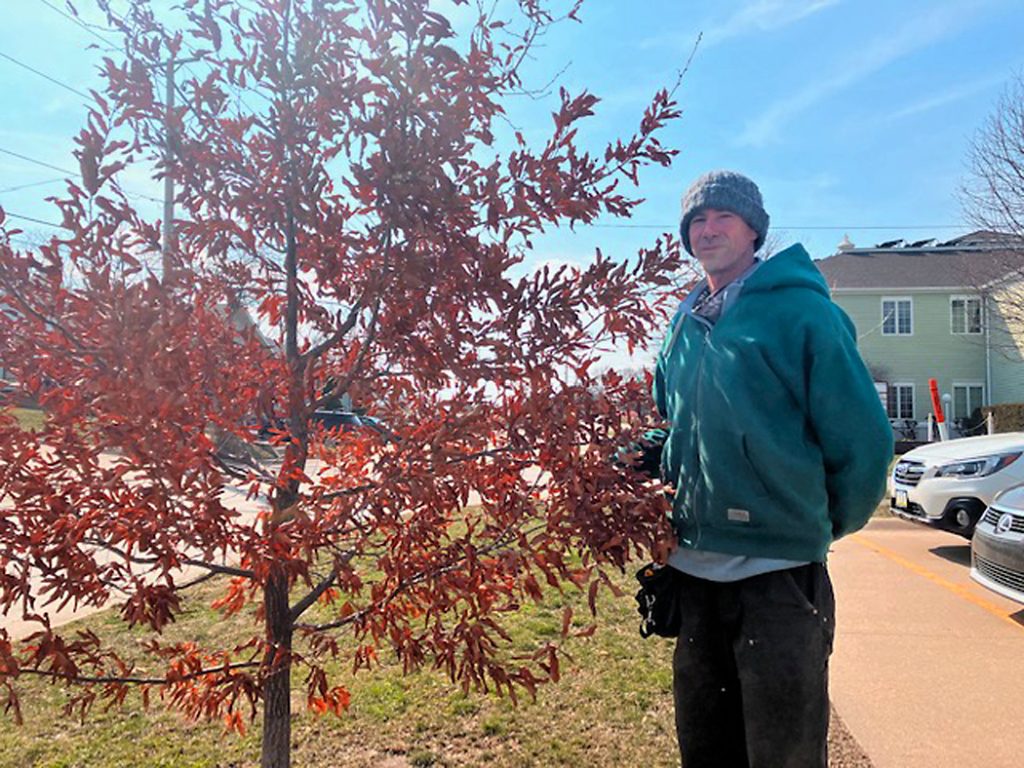 As Douglas Tallamy says, "Most bird populations are limited by the amount of food they can find to feed their young. When there is an explosion of caterpillars, research has shown that the breeding success of forest birds skyrockets." According to the Audubon Society, 96 percent of land birds feed insects to their chicks and 90 percent of native insects can only feed on native plants.
You might be thinking, "Oh no! I don't need more bugs in my garden!" But as Tallamy says, "a diversity of native plants will keep your plant-eating bugs in check." More insects bring more birds.
Why is it important to bring back the birds? Birds play a crucial role in our ecosystem. According to the Audubon Society, they support the whole forest system by dispensing seeds and valuable fungi, which help keep trees alive. For our gardens and farms, they are voracious predators of what we call pests (and what they call food). So promoting bird habitat is a great alternative to harmful pesticides. Finally, birds are beautiful and have a right to be here.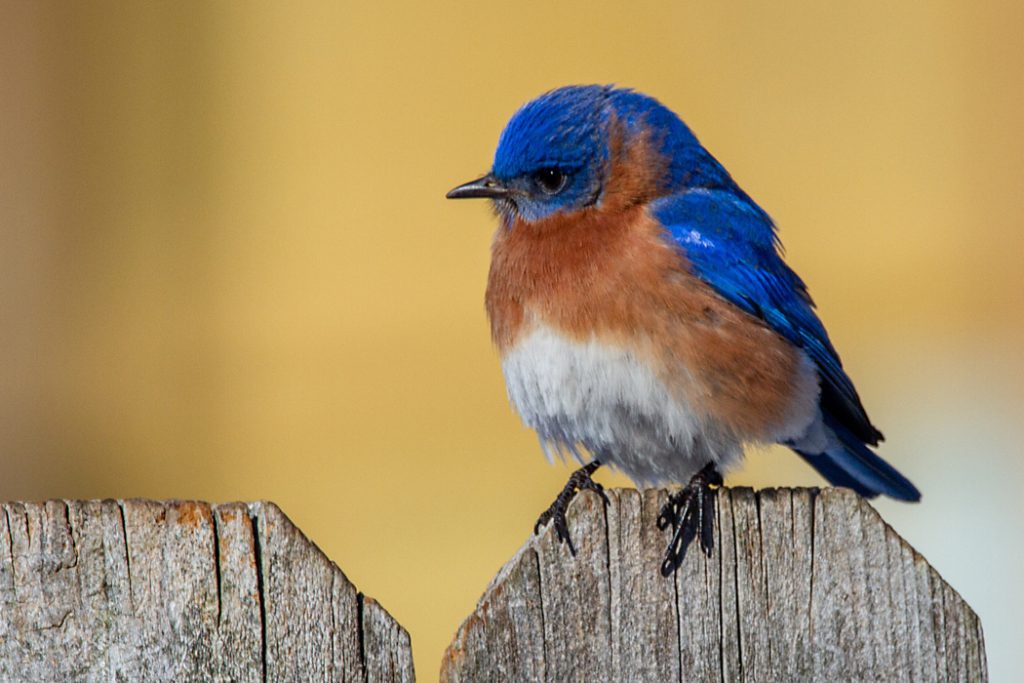 Personally, I can't wait to have chokecherry and aronia berry plants in my garden, so I can see the birds that like them—robins, cedar waxwings, chickadees, bluebirds, catbirds, and meadowlarks.
Visit FairfieldNativePlants.com for more information, or reach Andrew Nash at sweetgreenarborist@gmail.com or (641) 919-2222.