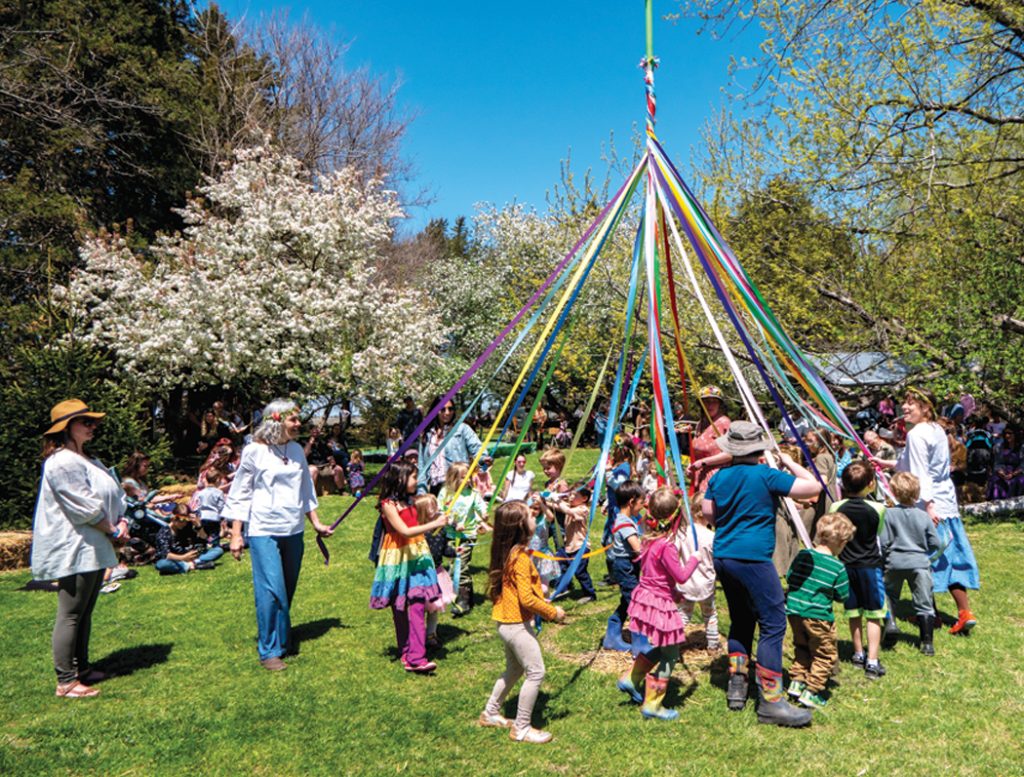 There's a lot to celebrate this spring at Singing Cedars School as prepares for its annual May Faire on Saturday, May 6, and it nears the completion of its second early childhood classroom.
May Faire
All are invited to a joyous celebration of spring at the Singing Cedars School May Faire on Saturday, May 6. Enjoy traditional activities like Maypole dances, the men's Morris Dance, willow crown weaving, and archery. The Fairtown Ramblers will provide music, as will Tim Britton on Scottish bagpipes. Partake in a cake walk, silent auction, quilt raffle, puppet plays, and pony rides—and enjoy a cooked lunch provided by Singing Cedars parents and friends.
An entrance charge of $5 per person or $15 per family allows participation in many of the events, and the purchase of tokens will cover the cost of meals and other activities. The Faire begins at 10:30 a.m. and goes until 3 p.m. Quilt raffle tickets will be sold for $5 each or they can be purchased through the school office by calling (641) 632-2230.
A New Classroom
The building purchased by the school last summer is expected to be ready for classroom use by early May. This purchase and subsequent construction and remodeling used federal funds from an Iowa Workforce & Development grant. The new class will accept enrollment starting at age 2½, and the school is considering a three-day program for this younger mixed-age preschool and kindergarten. The program will follow a Waldorf Early Childhood curriculum.
Natural materials, movement, and song play form an integral part in the activities of a Waldorf classroom. Stability and predictability for the young child are created by providing consistent teachers and by having the children participate in daily activities held in the same sequence each day. Weekly activities such as watercolor painting, forest walks, and baking also anchor the children and nurture their senses and spirit.