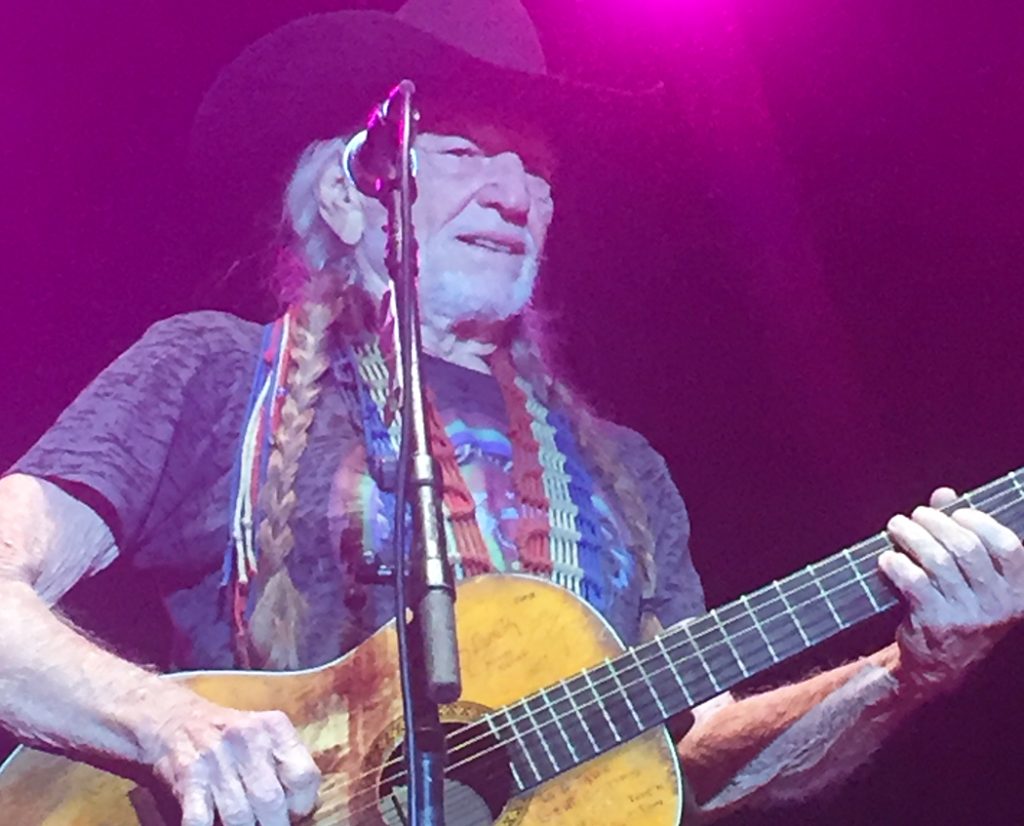 Willie Nelson & Family will be playing at the McGrath Amphitheatre in Cedar Rapids on Wednesday, May 17. Nelson has frequently performed all over the state during the past 50 years, but the fact that this legendary musician is 90 years old and still at the top of his game makes this important.
Nelson's last dozen studio albums, out of more than 70 from a career that began in the 1950s, are as good if not better than anything he has ever done. He and his long-time band, the Family, are still an exciting and vibrant live act. I have seen Willie in concert more than a dozen times, and he has always brought it. He plays the songs his audiences want to hear, including those that show off his songwriting talents and classics by others that he has interpreted. He gives his band members time to shine, but he also takes center stage and willingly hogs the spotlight. His shows are generally longer than most, as if he wants to make sure the crowds get their money's worth and that he can't bear to be off stage.
The first time I saw Willie and the Family was on November 16, 1979, at the Hilton Coliseum in Ames. Nelson was well-known by country audiences. He had already won three of his 37 Grammy Awards in categories such as Best Male Country Performance, as well as Country Music Association (CMA) Awards for Single of the Year, Album of the Year, and Entertainer of the Year. But I was not familiar with Nelson's music. I was new to Iowa and had moved to the Hawkeye State just a few months earlier. I came from the East Coast and thought most country music was corny, twangy, and overall second rate.
I traveled to Ames to hear Willie as a way of assimilating into my new rural existence. Ironically, I did not know another Iowa Citian who wanted to see the show, as they judged it to be too hokey for them. In a time of disco hits by Donna Summers and the Bee Gees; second generation New Wave pop by Blondie, the Cars, and the Police; and the smooth country rock of bands like the Eagles and Kenny Rogers, the music of Willie was considered outré to more sophisticated listeners. It would be like drinking bootleg moonshine at a bar filled with single malt scotches.
Speaking of which—the thing I remember most from the show was that Willie began with his signature tune "Whiskey River." The middled-age couple sitting in front of me began whooping it up immediately. The man took a bottle out of his jacket and started pouring its contents on his partner's head during the first song, shouting, "They are playing your song, ma."
But my perception of the Ames audience gradually changed as the show continued. Nelson and the Family performed everything from Irving Berlin's "Blue Skies" and Lefty Frizzell's "If You Got the Money I've Got the Time" to original numbers like "On the Road Again" and "Yesterday's Wine." The crowd calmed down but still rewarded Nelson with several standing ovations, and he delivered multiple encores.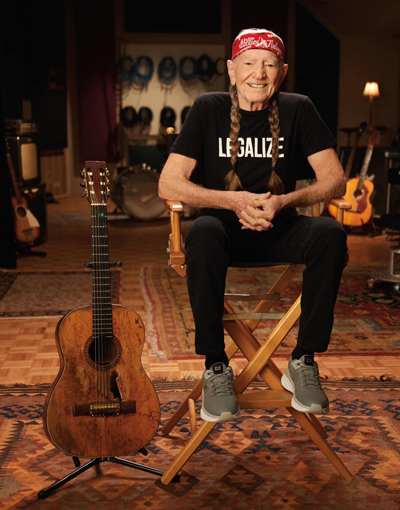 In 1985, Nelson, along with colleagues Neil Young and John Mellencamp, organized the first Farm Aid concert in Champaign, Illinois. The point was to raise money and increase citizen awareness of the struggles faced by American farmers. The first Farm Aid enjoyed a host of noted top-notch acts, including Bob Dylan, Bonnie Raitt, B.B. King, Billy Joel, Joni Mitchell, Merle Haggard, Charley Pride, Loretta Lynn, Randy Newman, Tom Petty, and more. Farm Aid has become an annual event and still features Nelson's active support. Nelson's ability to attract such prominent artists attests to how much he is respected by his musical peers. Over 80,000 people showed up and more than $9 million was raised. Nelson served as the show's host, and he and his band were the last to perform. They kept on playing, even after the fireworks meant to close the show had finished.
I covered the first Farm Aid for a small newspaper that no longer exists. What I recall most is how well I was treated by the Farm Aid staff because I was from a rural place, Iowa City. (If only they'd known how urbane the place was!) I remember getting in an elevator with Neil Young when he declared, "At least Ronald Reagan didn't give back the Panama Canal," and attending a press conference where Lou Reed announced that "New Yorkers are like snowflakes. We are all different" when queried about his credentials to support farmers. The deference paid to Nelson filtered down to how stars responded to small media outlets even when asked silly questions. By the way, a picture of me in front of the stage during Reed's set appeared in the alternative newspaper The Village Voice.
I have seen Nelson several times since then, including once at the Paramount Theatre in Cedar Rapids, where a man jumped from the balcony to the main floor while shouting his love for the singer. (The man was quickly escorted out.) The most exciting Nelson show in Iowa during the past 10 years was at the 2017 Hinterland Music Festival in St. Charles, Iowa. Nelson was clearly the main draw. Again, he performed his hits, received a standing ovation, and played more than one encore.
The last few times I saw Willie play were at his ranch in Spicewood, Texas, at the annual Luck Reunion. Each year, Nelson invites a host of established and up-and-coming musicians as well as his own children to play with and without him. Tickets can be hard to come by, so people should purchase them early to make sure they can attend. The shows, which occur during South by Southwest, are legendary. As always, he plays long sets that include his hits as well as lesser-known tunes to the enjoyment of the crowd.
At 90 years old, he's still kicking butt. Catch him while you can during his next visit to Iowa so you too can say you saw a legend.