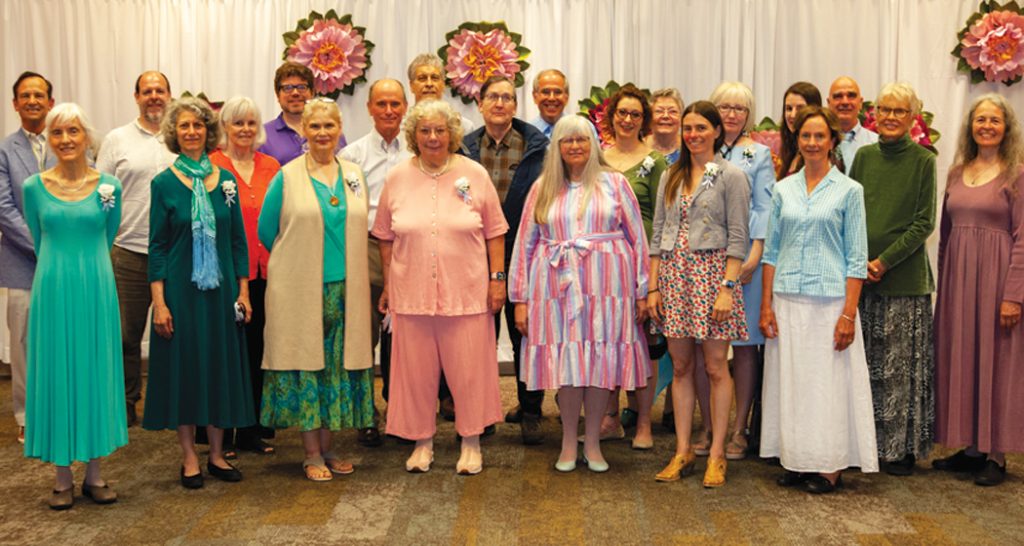 East meets West in a joyful celebration of song on May 27–28. The Chamber Singers of Southeast Iowa will give two performances of "East West Harmonies," their spring concert, on Saturday and Sunday of Memorial Day weekend at 7:30 p.m. in the Golden Magnolia Sanctuary, 200 S. Main Street, Fairfield, just a short block from the town square.
This year's concert program features new arrangements of popular traditional songs from Malaysia, Taiwan, and Thailand, along with masterworks by Brahms and Mendelssohn and beautiful modern compositions set to timeless love poems. The pieces celebrate the healing power of love, singing, nature, and the unity of life, creating waves of inspiration and upliftment in resonance with the blossoming of spring.
"Our program ranges across the globe," says musical director Elaine Reding. "Together, these songs represent a meeting of cultures on the universal ground of love and celebration of life. Each one contributes a specific flavor to the mix, from quiet devotion to exuberant joy. We can't wait to share this concert with everyone!"
A superb guest instrumental trio, featuring piano, flute, and viola da gamba, will provide instrumental interludes to complement the choral works.
The Chamber Singers warmly invite everyone to join them on May 27 and 28, 7:30 p.m. at Golden Magnolia Sanctuary. Tickets are $10 at the door.