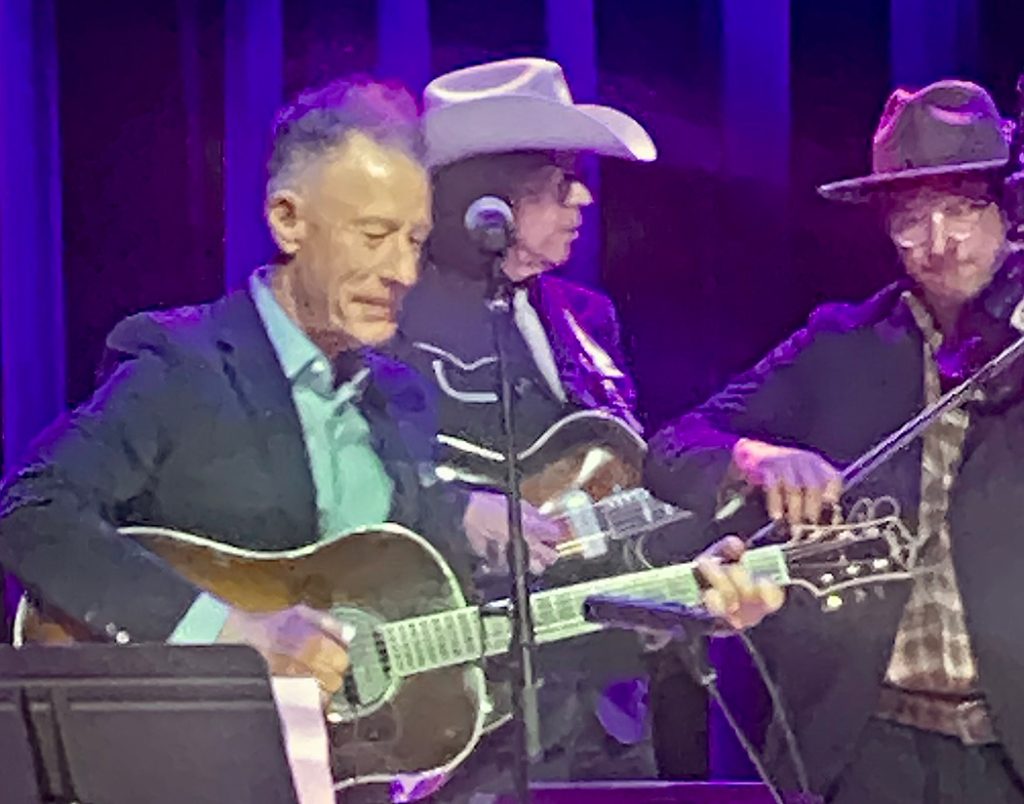 The joke used to be, "What is Americana? Country music that doesn't sell." That's not true anymore. Top-tier Americana artists such as Jason Isbell and Rhiannon Giddens recently played sold-out shows in Iowa, with most tickets selling for over $100. Americana music has never been more successful.
But what exactly is Americana music? Loosely defined, it is a smorgasbord of different styles rooted in folk, country, blues, and soul from the past. For the last 23 years music fans and industry professional have met in Nashville to celebrate and discuss what is going on in the field. This year's AmericanaFest Conference and Festival (September 15-23, 2023) felt like a victory lap. Participants no longer saw themselves as underdogs in the musical world. The panels, seminars, and performances presumed Americana music was equal or better than other genres, and just as important.
The conference itself was wide-ranging and featured more than 70 sessions, with keynote speakers who were mostly musicians sharing their experiences: Roseanne Cash, Rufus Wainwright, Emmylou Harris, Lyle Lovett, and Lucinda Williams.
But the music is AmericanaFest's biggest draw. There were over 200 official showcases and dozens of parties with live performances over the five days. The shows took place across various venue across Nashville, from elegant halls to dive bars.
Without further ado, below are the five most outstanding shows I witnessed at AmericanaFest. The list could easily be longer. One of the best and worst things about a big phenomenon such as AmericanaFest is that if you're not enjoying one performance, you can always head to another one. Of course, that also means you're always missing something by being at only one place at a time.
1) Bruce Springsteen's 1982  album Nebraska is the artist's most controversial work. It is a stark record with minimal production. It's just the man and his guitar with a tape recorder in his bedroom. The title song is about a mass murderer, and the other songs concern dark themes as well. On September 19 at the Hutton Hotel, fellow musician Warren Zanes (The Del Fuegos) hosted a live taping of Bruce Springsteen's Nebraska: Celebrating A Rough Masterpiece, which featured musical performances by Eric Church, Emmylou Harris, Noah Kahan, Lyle Lovett, The Lumineers, and Lucinda Williams. Daniel Tashian was the musical director. The show will be broadcast on public television in early 2024. Zanes's insights, Springsteen's songs, and the musical performances made this a special event.
2) The Americana Music Association, which presents AmericanaFest, also hosts the best party with their annual Americana Honors & Awards celebration at the historic Ryman Auditorium. This year's event featured a slew of prominent presenters (Sarah Silverman, Brandi Carlile, Kacey Musgraves) and talented performers (Allison Russell, Margo Price, Adeem the Artist, Sunny War).
Several of the night's award winners also performed, including Bettye LaVette (Legacy of Americana Award), Bonnie Raitt (Song of the Year), The War and The Treaty (Duo/Group of the Year), SistaStrings (Instrumentalist of the Year), Nickel Creek (Trailblazer Award) and S.G. Goodman (Emerging Act of the Year). Two of the best musical moments honored albums celebrating their 50th anniversary. The Milk Carton Kids and Noah Kahan sang a beautiful version of "American Tune" from Paul Simon's There Goes Rhymin' Simon, and Rufus Wainwright charmed with his take on Tom Waits's "Ol' 55" from Closing Time. The evening was packed with notable moments from singer/songwriter Logan Ledger's tribute to Jimmy Buffett ("Come Monday"), which opened the show, to the multi-artist grand finale dedicated to Robbie Robertson ("Up on Cripple Creek") that closed the proceedings.
3) Hank Williams would have turned 100 this year. AmericanaFest helped organize "A Concert in Celebration of Hank Williams" at the Country Music Hall of Fame Museum. It featured a slew of guests that included performers Rodney Crowell, Charlie McCoy, Suzy Bogguss, Laura Cantrell, Delbert McClinton, Lyle Lovett, and newer acts such as Brennen Leigh, S.G. Goodman, and Della Mae—all singing Williams' best-known songs. Several members of the Williams family also performed, including two of his granddaughters Holly and Hilary Williams.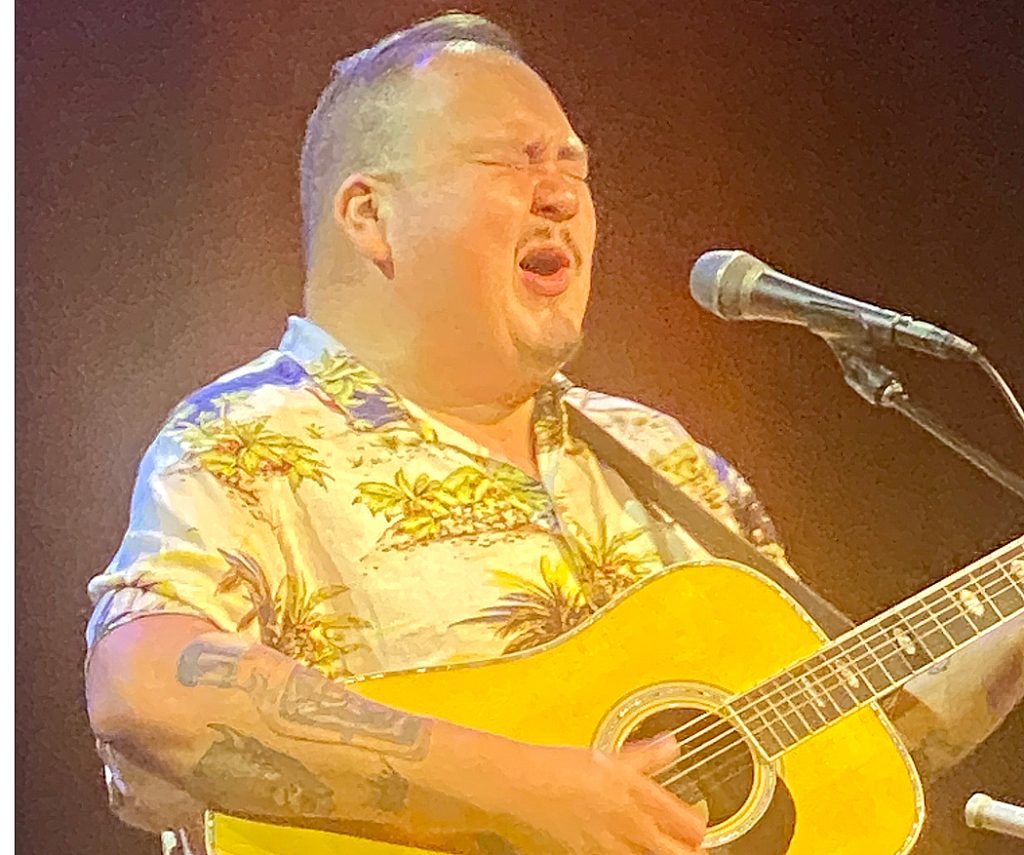 4) Speaking of the Country Music Hall of Fame Museum, the auditorium was also the site of one of the event's most intimate shows. Singer songwriter William Prince played a 45-minute hushed set that brought out the power behind the tranquil gracefulness of his music. His lyrics express gratitude of just being alive and appreciation of the simple things—like Elvis Presley's voice, finding love, and good gin. Prince told stories that brought out the meanings behind the words, but his sincerity was evident in the way he sang and played. The word "grace" would be the most applicable description. Even when he got loud, there was something peaceful in his presentation.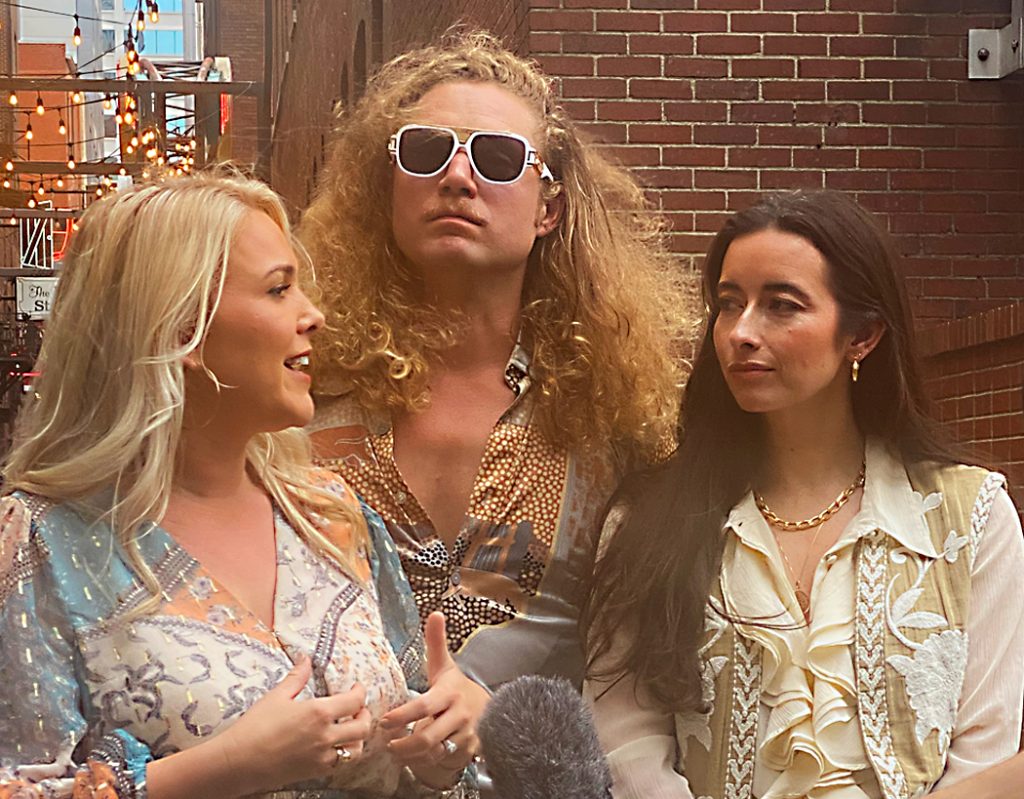 5a) A tie: To prove AmericanaFest was not just Americans, The Americana UK group hosted a delightful British Underground Welcome Party at the smallish Alley Taps on Printers Row in the mid-afternoon. It featured five wonderful acts who performed different styles of music rooted in the United States. Blues singer Elles Bailey, the soft stylings of Simeon Hammond Dallas, the country harmonies of The Wandering Hearts, the quiet folk of St. Catherine's Child, and the gently psychedelic Hanging Stars made for an entertaining mix that showed how this music has had a serious impact around the world. Many people attending AmericanaFest came from the United Kingdom and around the world as well. Speaking of which, the Canada House also featured a terrific lineup that included Cat Clyde, J.J. Shiplett, Field Guide, and Colleen Brown.
5b) A tie with 5a. So how can one really limit a 5-day festival in 5 paragraphs? The last show of the last night is always a strange and sad affair. This was true at the venue called 3rd and Lindsley (because of its street address) that featured a powerful lineup of British blues singer Elles Bailey, old-time banjo player JP Harris (who builds his own instruments), self-taught guitarist Amythyst Kiah, and the gospel performer Leon Timbo. The acts may have been very different from each other, but these artists gave their all, knowing this was the last night of the festival.
These examples discretely illustrate the highlights of AmericanaFest 2023. However, they don't tell the whole story. What needs to be said is how magical the whole thing is. One could spend the whole five days hearing panelists talk and joke (I didn't mention Sarah Silverman and Nickel Creek swapping stories about how being spontaneous always looks fake on film, while scripted spontaneity looks real) or how walking into a party or performance of someone previously unknown can make one an instant fan (Dallas Burrows? Caitlin Cannon? The Sensational Barnes Brothers? Chris Milan?) or rekindle one's romance with an existing figure (i.e., Dawn Landes, Aaron Lee Tasjan, Lori McKenna). Suffice it to say, there is much one can ask and say about Americana, including its very definition, but AmericanaFest is unquestionably worth attending.