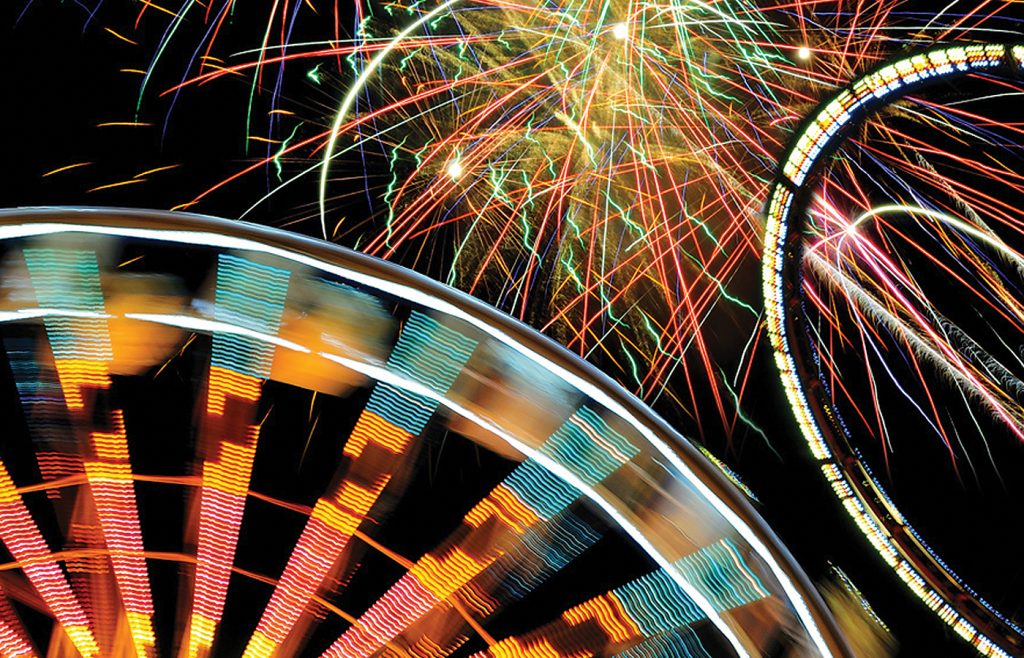 The Iowa State Fair may not have been the first state fair in the nation (that honor goes to the now-defunct Michigan State Fair), but it is arguably the most famous. After all, what other state can boast a Rodgers & Hammerstein musical based on its fair, or has anything like a butter cow? Okay, Ohio and Minnesota have butter sculpture attractions. And butter sculpture was popular during the Renaissance and in ancient Tibetan Buddhism traditions, but those creamy carvings get little if any press. And rest assured that fair butter-sculptor Sarah Pratt will have new works on display, in addition to the world famous butter cow.
Yes, the Iowa State Fair is the nation's fair standard bearer. With attendance hovering around a million people for the last decade and people from across the country and around the world making the Iowa State Fair a destination, it's likely the fair will continue as the premier family and farming event.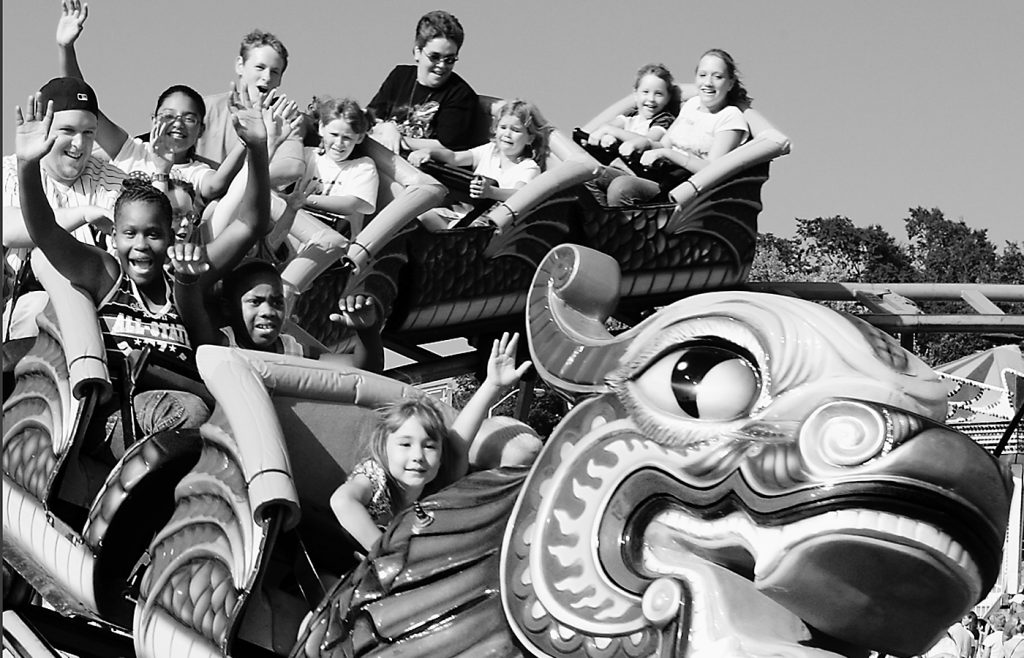 According to Iowa State Fair Marketing Director Lori Chappell, the reason is simple: tradition. "The great thing about the Iowa State Fair is we're still traditional," Chappell said. "A lot of other state fairs have changed. We've maintained the agricultural focus."
When you're talking agriculture, you're talking machinery and livestock and exhibits. The fair, as always, abounds with tractors, species from ostriches to oxen, and demonstrations, hands-on activities, and educational booths.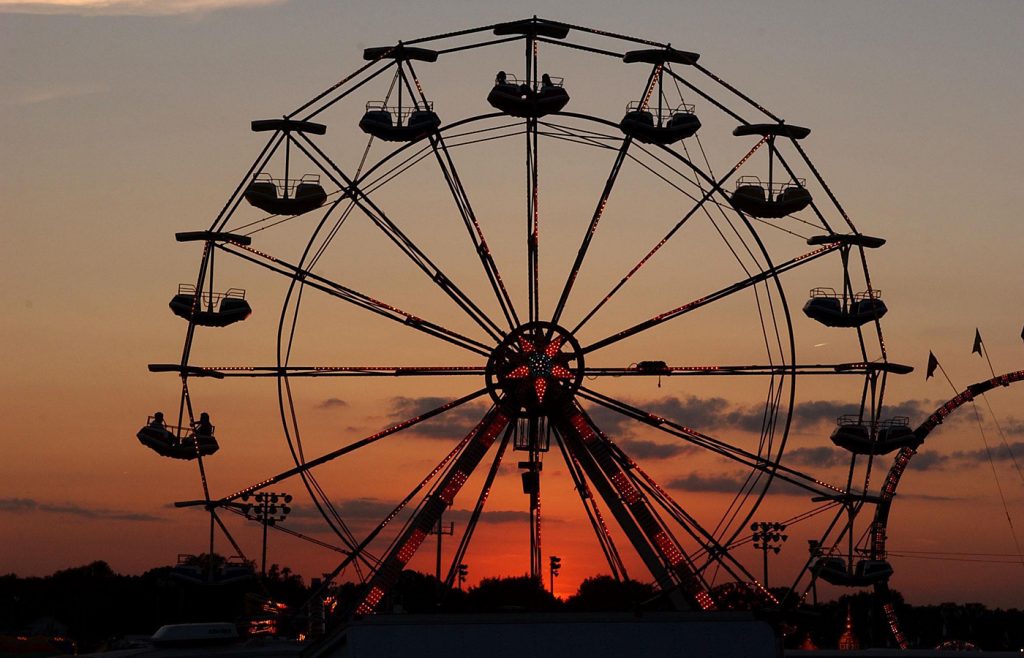 But if learning how to milk a cow isn't your bag, there's always the Midway and the vast music lineup. The Midway features more churning and whipping fun than a night in the butter barn. And the music on cue is nothing if not hot.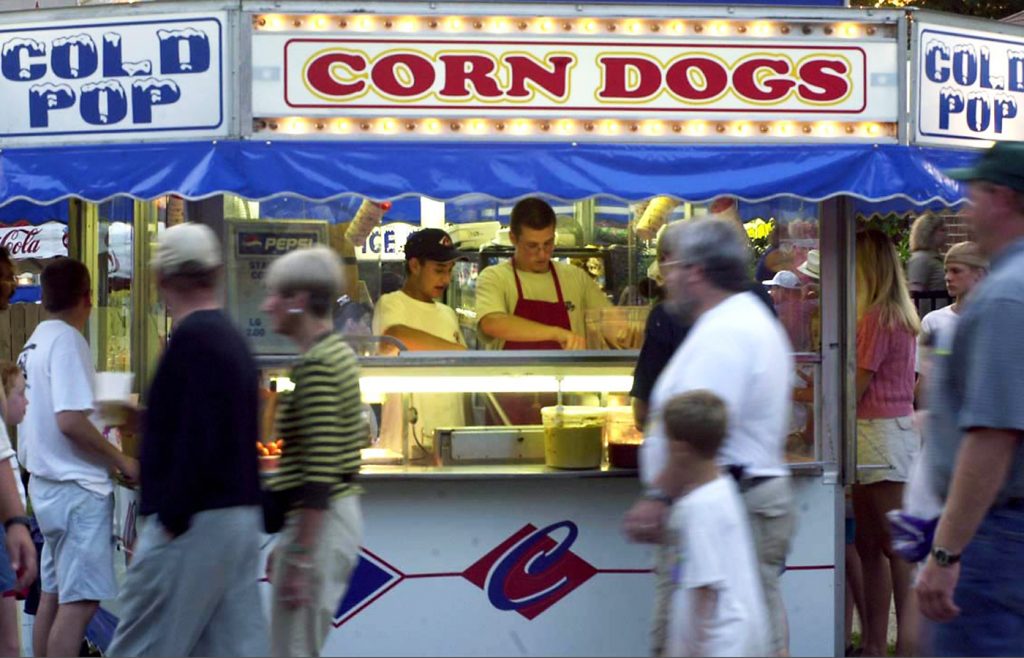 If it's food you want, it's food you'll get. Deep fried butter, Snickers, Twinkies, and all the other favorites will have to make room on the plate for newcomers, including gourmet s'mores, deep-fried pickle "dawgs," Caribbean-style crabfritters, and blue sapphire funnel cakes, to name a few. Want something on a stick? No problem. But if your health-care provider—or your tailor—deems such delectables out of bounds, there's a wealth of healthful victuals to be had. Salad on a stick, veggie corn dogs, fruit cups, corn on the cob, and wraps aplenty abound.
There's a reason Midwest Living magazine named the Iowa State Fair one of the top 30 things every Midwesterner should experience. A few days wandering around the 445-acre setting and you'll know why.