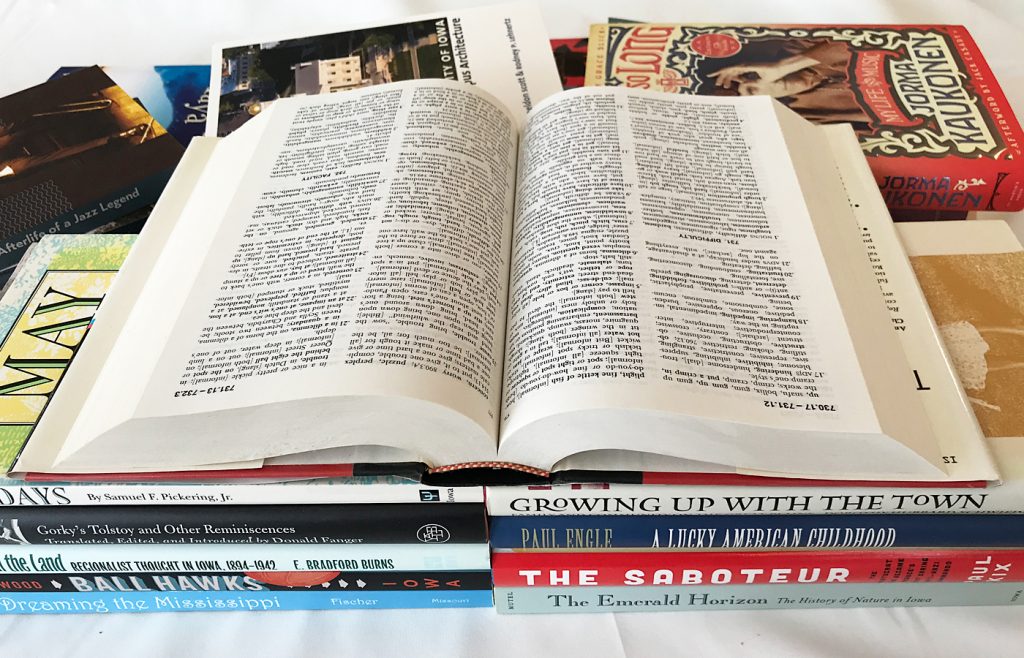 I'm a one-holiday-at-a-time sort of guy. The kind of person who doesn't want to hear Christmas music before Thanksgiving (and certainly not before Veteran's Day). So I've been surprised to find myself thinking about New Year's resolutions recently—even as I pen these words just two days ahead of Veteran's Day.
When it comes to resolutions, I'm just like most everybody else. I make them, I break them, I go on with my life. But as 2013 approaches, I'm thinking about a resolution I think I can keep.
In 2013, I will read 365 short stories.
I've extolled the virtues of short stories in this space many times, especially as a source of wonderful fiction for the too-busy-to-read cohort. But my own reading schedule tends to fill up with longer works, and I find myself collecting lists of short stories I want to read rather than actually reading them. That changes on January 1.
Here's the plan: Over the course of the next year, I will read 365 works of short fiction. My primary sources will be the Library of America's ongoing "Story of the Week" program, the monthly story in Harper's magazine, the various short story collections on my physical and virtual bookshelves, and my issues of "One Story," an amazing project devoted to publishing a single story at a time in a standalone booklet and mailing it out to subscribers.
I'm sure a number of short story collections will cross my desk for reviewing as well. For example, I review the two Iowa Short Fiction Award winners each year, as well as the occasional collection by someone headed to the area to give a reading. And should I ever run short of short stories, the area libraries and bookstores will be able to help me out.
I will actively pursue variety, reading across a swath of genres—crime, western, science fiction, fantasy, more—in addition to literary fiction (which is, of course, a genre, too). I'll read brand new stories and much older stories. I'll no doubt read some stories I've read before in addition to a large number of stories that are new to me.
Of course, the thing about resolutions is that it's easy to roar out of the gate, but hard to maintain momentum. If that weren't the case, I'd be at my college weight right now. But I have two strategies for staying on track for this project.
First, I won't be a slave to the schedule. It's unrealistic to think I will be able to read a short story every single day. The goal is 365 stories over the course of the year, and I'll no doubt use the early-year momentum (and the rare slow periods in my schedule) to give myself a cushion. And I won't hesitate to seek out shorter short stories if I find myself falling behind (though I'll try not to resort to too many of Wired magazine's six-word science fiction stories.
Second, I'll be posting the title and author of each story I read, as well as where I find it, to Facebook (facebook. com/rob.cline.5) and Twitter (twitter.com/ Rob_Cline, #365ShortStories). I'll also keep you updated on my progress in this column. And I might post the running list on my blog, First Edition, Second Printing, which is a work-in-progress home for my collected book reviews that has (embarrassingly) lain dormant for a year and a half. Perhaps I should make a resolution about that as well.
Reading 365 short stories in a year is an ambitious—some might say ridiculous—project. But there are plenty of less obsessive ways to introduce more short fiction into your own reading life. I hope that as I post my list, you'll find a story or two or ten that catch your eye. I'd welcome your suggestions for stories I should read. I'd love to add your favorites to my list. Happy New Year.