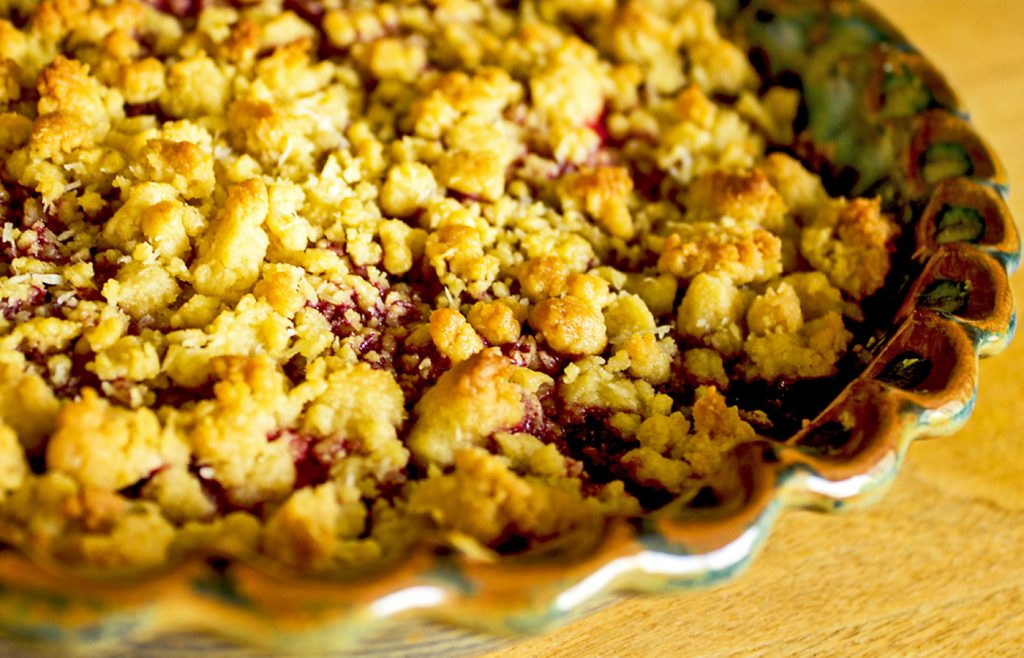 That first bite into a juicy, ripe June strawberry heralds the beginning of the berry season. As summer progresses into July and August, berry lovers rejoice as raspberries, blackberries, and blueberries follow. Here are two recipes that celebrate these little jewels of summer.
Summer Berry Crumble
Serves 8
This dessert calls for a combination of fresh ripe fruits, but it can also be made with frozen fruit. Serve warm topped with vanilla ice cream and garnished with fresh berries. If you're feeling fancy, divide the filling and topping among 8 ramekins to make individual servings, then place on a cookie sheet to bake.
Filling:
6 cups mixed seasonal berries such aswhole blueberries, raspberries, or blackberries, and strawberries sliced ¼" thick
¼ cup white sugar
2 Tbsp. all-purpose flour
Optional: ½ tsp almond extract
Topping:
½ cup soft unsalted butter
¼ cup brown sugar
1¼ cup all-purpose flour
½ cup unsweetened shredded coconut
¼ tsp. salt
Preheat oven to 350 degrees.
Cream together butter and sugar.
Add flour, coconut, and salt and mix well until the mixture clumps together. Don't be afraid to use your hands!
Stir together filling ingredients and place in a 9-inch pie plate. Sprinkle with crumb topping.
Bake for about 45 minutes until filling is bubbling and topping is golden. Cool for about 30 minutes before serving.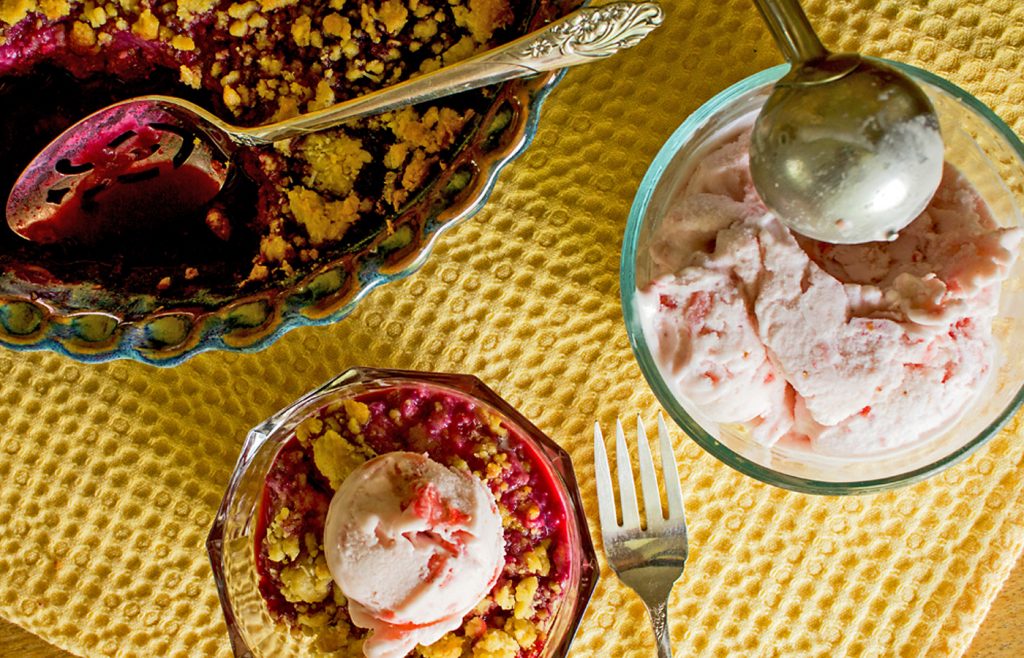 Berry Pink Beauty Smoothie
Serves 1
Nutrition coach Emily Rose Shaw says smoothies are one of her favorite ways to enjoy berries. "This smoothie is proof that potent nutrition and delicious, decadent taste do coexist!" It combines the impressive health benefits of berries with the nutritional powerhouses of avocado and fresh spinach. For an extra-indulgent experience, Emily recommends drinking your smoothie from a wine glass.
1 medium banana
½ cup raspberries or 1 cup halved strawberries (frozen or fresh)
¼ medium avocado
1 cup non-sweetened almond or coconut milk
½ fresh vanilla bean or 1 tsp. vanilla extract
½ cup filtered water if thinner consistency is desired
Optional: 1 cup baby spinach (spinach will turn this reddish drink into a brownish color, but don't worry—it will still be beautifying and taste delicious!)
Add all ingredients to a blender and blend till smooth. Serve garnished with fresh mint and organic blueberries.