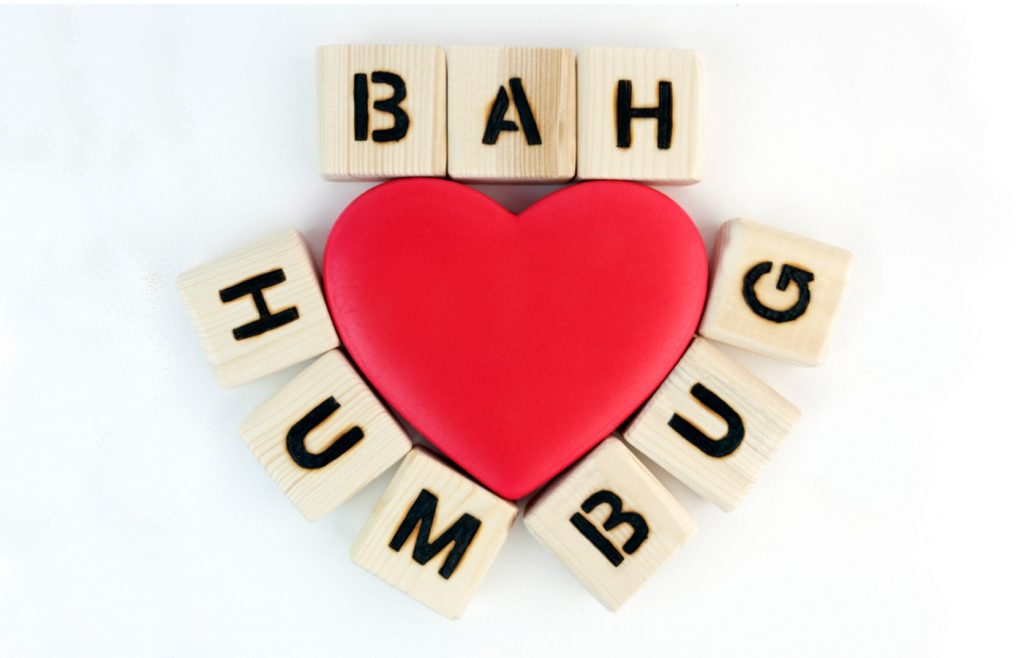 Let's be honest. After the age of 12, nobody actually enjoys Valentine's Day. Because that's when it stops being about cramming as much pink and red candy into your mouth as possible—(oh, those innocent days before you had to worry about paying your own dentist bills!)—and starts being about who did and didn't get a flower in your middle school's Secret Admirer Rose Exchange. (For the record, I didn't. Not that I'm bitter or anything.)
Singletons: The Lonely Losers
For those not in a relationship, the fact that no one is buying you chocolates or flowers or an expensive dinner—something that would be no big deal any other day of the year—suddenly makes you feel like a Big Failure.
On the plus side, Valentine's Day also marks the end of the Season of Relationship Avoidance, that period between mid-November and mid-February when smart people avoid starting new relationships amid all the pressures of family get-togethers and gift giving. Let the Dating Season begin!
Couples: The Pressure's On
For those who are coupled up, your gift is like a referendum on your relationship. Your love and commitment are suddenly judged solely on your ability to pick the right flowers and make dinner reservations instead of your actions the other 364 days of the year. For women, there's the added pressure of trying to look hot in a dress, right after the excesses of the holiday season.
Parents Behind the Scenes
Even parents are not immune to the stress of Valentine's Day, since they are the ones who usually end up addressing Valentines to all of their child's classmates at 11 p.m. the night before. "To: Clare H. Hoppy Valentine's Day from somebunny who loves you! From: Ashleigh's Mom Ashleigh."
Ideas for a Stress-Free Day
If you love going out to dinner, picking out just the right gift or card, sending or receiving giant bouquets of roses, and maybe even picking out jewelry, Valentine's Day as it is currently celebrated is perfect for you.
But if you find all of the commercial hoopla puts a lot of stress on you, your relationship, and your wallet, why not give yourself the gift of a stress-free Valentine's Day this year?
Whether you're celebrating alone, with friends, or with your S.O., this list has something for everyone.
1. Movie Night. Make popcorn, open a bottle of wine, and binge-watch Netflix together in your PJs. Watch whatever fits your mood, from sappy rom-coms to cheesy horror flicks.
2. Game Night. Play board games by candlelight.
3. Take a Moonlit Stroll. The full moon falls on Valentine's Day this year, so bundle up and go for a walk.
4. Cook Dinner Together. If you don't want to cook on Valentine's Day, make something the night before to reheat.
5. Order Take Out. It's like suggestion #4, but even easier. If this were a women's magazine I would suggest that you eat your takeout at a romantic indoor picnic. Whatever works for you.
6. Make your kids fill out their own Valentines. Make the older kids fill out the younger kids' cards.
7. Check the Iowa Source Calendar of Events. We've even made a special section of Valentine's-related events for you.
8. Make Your Sweetie a Mix Tape. For those born after 1985, just make them a playlist from your iTunes account.
9. Take a Romantic Bath. Don't forget the candlelight and soft music. Solo or with company, it all depends on you. (And the size of your bathtub.)
10. Eat Chocolate. Chocolate makes everything more awesome.