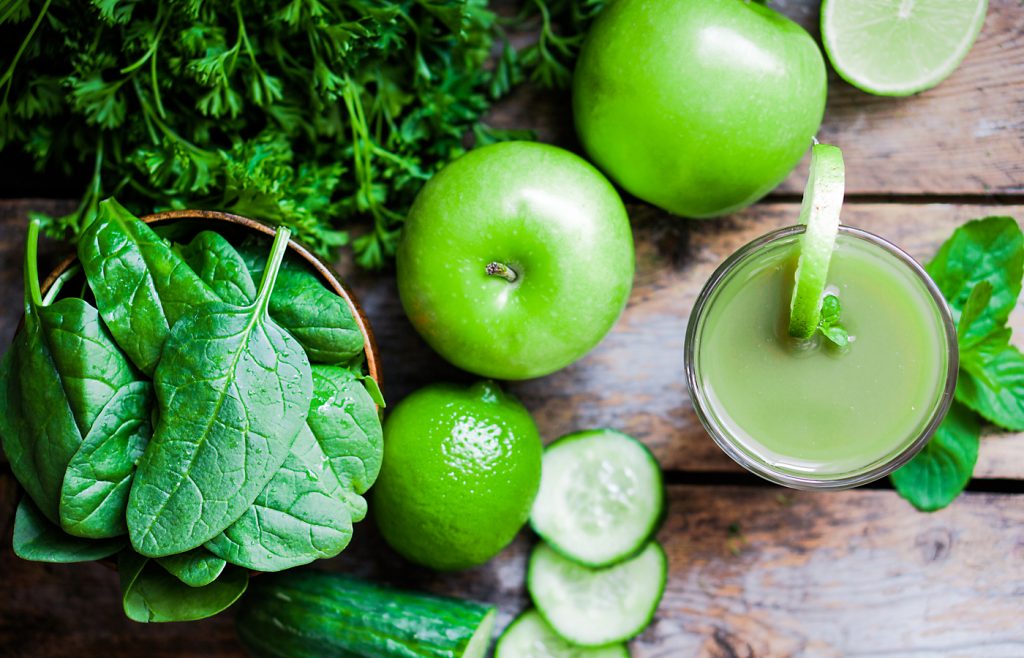 Spring is a time of renewal and growth. The earth is waking up, green is popping up everywhere, and animals (and humans) are coming out of hibernation. It is a wonderful time to focus on cleansing the liver and eating a ton of greens.
Spring Risotto
(Serves 3-4)
Risotto is hands-on and time consuming, but it's worth the work! My advice: play some fun music or have good company around and the time will fly. This would be a wonderful addition to an Easter meal or a special event.
6-7 cups vegetable or chicken broth
1 ½ cups Arborio rice
2 Tbsp. olive oil
1 leek, chopped (white part only)
½ onion, chopped
1 garlic clove, diced
1 tsp. salt (only if your broth doesn't have salt)
1 bunch asparagus
1 ½  cups green peas (fresh or frozen)
1 bunch chard, chopped
2 Tbsp. butter
½ cup Parmesan cheese
Freshly ground pepper
In a medium saucepan, bring broth to a simmer and keep it on low heat on a back burner.
In a large saucepan, heat the olive oil.
Add the leek, onion, and salt (optional) and sauté for about 5 minutes.
When the leek and onion are golden, add the garlic.
Rinse the rice and add it to the pan and stir for one minute.
Start adding the broth in small quantities while stirring. As the broth cooks away, keep on adding ½ cup at a time. This process takes about 25 to 35 minutes. You don't have to stir constantly, but don't leave it long, because it starts to stick. Rice is done when tender, soft, and creamy. Taste for texture.
Meanwhile, while cooking the risotto, prepare the asparagus, chard, and peas (this takes some multi-tasking—better yet, get some help!). Snap off the hardy ends of the asparagus and cut the remaining stalks into one-inch pieces. Add to pan with oil and sauté, adding the peas and chard after about 3 to 5 minutes. Cook until tender, making sure not to overcook.
When rice is done, stir in asparagus, peas, butter, pepper, and Parmesan cheese.
Serve and enjoy!
Cilantro-Parsley-Pea Pesto Dip
(Serves 4)
This pleasantly sweet dip pairs well with something salty like pasta or chips, or use as a spread on a sandwich.
1 cup cilantro
1 cup parsley
1 ½  cup green peas
½ cup pine nuts (walnuts work well, too)
1/4 cup olive oil
1 tsp. salt (add more if needed)
Pepper
Optional: one garlic clove, minced
Remove the hardy stalks of the cilantro and parsley.
In a food processor or blender, combine all the ingredients and blend until smooth.
Taste and add salt and pepper if needed.
Abundance Spring Salad
Salads are super-refreshing in the springtime!
Radishes
Arugula
Cucumbers
Shaved carrots (use a peeler to create thin strips)
Sprouts (sunflower, pea, etc.)
Avocado
Sunflower seeds
Spring Dressing (Serves 2)
1 tablespoon lemon juice
1 tablespoon fresh or dried dill chopped
2 tablespoons olive oil
¼ cup yogurt
Dash of maple syrup or sugar
Pinch of salt and pepper
Cut up vegetables and arrange in a bowl.
Combine dressing ingredients in a bowl and whisk. Taste and add salt, pepper, or more sweetener if needed.
Toss vegetables with Spring Dressing and serve on a bed of quinoa or lentils.
Spring Berry Pudding
(Serves 3-4)
1 avocado
½ cup coconut milk (put the can in the freezer, then just scoop out the white cream part)
2 Tbsp. maple syrup
1 tsp. vanilla extract
1 Tbsp. lemon juice
2 cups raspberries, strawberries, or any berries that you can find
Put all ingredients in a blender or food processor. Blend to create a creamy, sweet pudding. Top with fresh fruit and cacao nibs.
Extra Tips for Spring Cleansing
Drink plenty of water.
Go outside and exercise!
Make sure you are eating vegetables or fruits at every meal.
Try fermented foods and drinks, like sauerkraut, kimchi, and kombucha to help heal your gut and clean your body.
Consider hiring a health coach to reach your health goals. This can be your year for increased energy, weight loss, and vitality!
Annalisa Fredrickson offers health coaching services. Check out annalisamarie.com