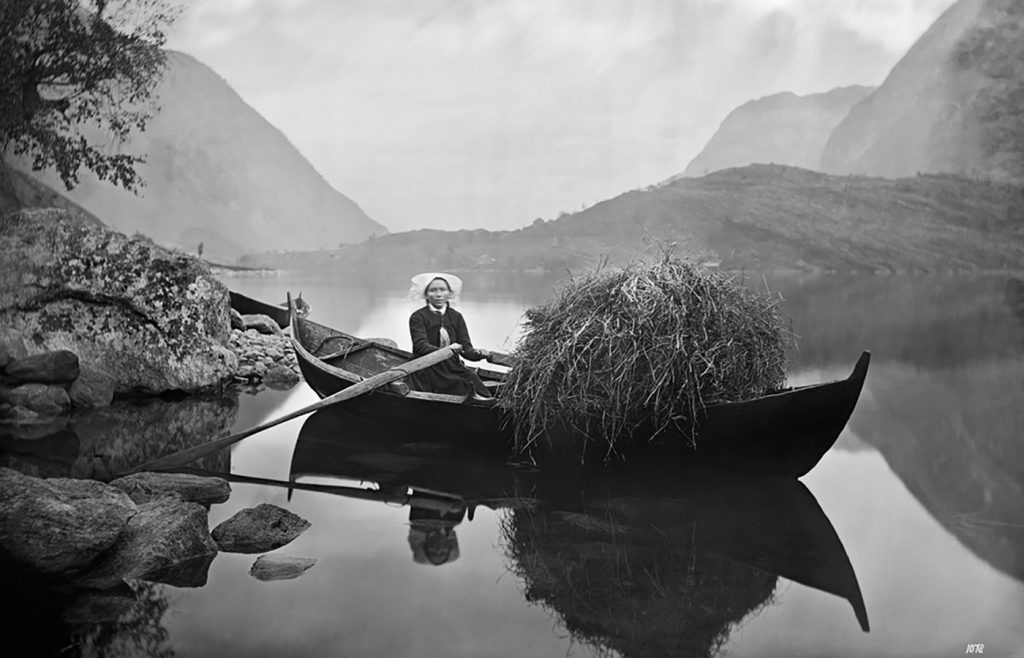 VESTERHEIM MUSEUM, Decorah. (563) 382-8828. Rocks and Hard Places: Emigration Through the Lens of Knud Knudsen. Why do people leave their homes in search of a better life? Look for answers in an exciting exhibit that explores emigration through first-person accounts, family histories, and the stunning black and white photography of Knud Knudsen. Through Sept. 2018. Spoons. Carving. Community. This exhibition captures the spirit of the recent spoon-carving movement, showcasing historic and modern examples of spoons carved in wood and horn. Includes hands-on interactives, recorded interviews, videos, and a carving studio. Through Nov. 4.
NATIONAL CZECH & SLOVAK MUSEUM, 1400 Inspiration Place SW, Cedar Rapids. (319) 362-8500. Pop Art Pets, Featuring Andy Warhol's Cats and Dogs. See reproductions of Warhol's pet-inspired work. Through Nov. 5. Twists and Turns: The Story of Sokol. This exhibit pays homage to the men and women who made Sokol (gymnastics) a part of their lives. Through Dec. 31.
BRUCEMORE MANSION, 2160 Linden Dr. SE, Cedar Rapids. (319) 362-7375. Nooks & Crannies Tour. On Thursdays at 5:30 p.m., visitors get an all-access pass to the mansion. Tour every floor, peek into closed rooms, marvel at the Skinner pipe organ room, discover the architecture and oddities in the attic, and experience the basement Tahitian Room. Oct. 5, 12, 19, and 26.
RICHARD L. PROENNEKE MUSEUM, Donnellson Public Library, 411 Main St., Donnellson. RichardProenneke.com. Visit a new museum dedicated to American naturalist and adventurer Richard Proenneke (born in Primrose, Iowa, 1916). View artifacts, items, photos, and objects used or collected during the time Richard lived alone in a cabin he built by hand in Twin Lakes, Alaska. The original cabin and surroundings are now a national park.
LIVING HISTORY FARMS, 11121 Hickman Rd., Urbandale. (515) 278-5286. This interactive, 500-acre outdoor museum tells the story of how Iowans transformed the fertile prairies of the Midwest into productive farmland. Historic Quilt & Textile Show: For the Love of Calico. Oct. 4–8. Step Right Up! Behind the Scenes of the Circus Big Top 1890–1965. Explore a big-top history fraught with intrigue and majesty. Featuring collected posters, costumes, photographs, and oral histories. Through Oct. 20.
PUTNAM MUSEUM & SCIENCE CENTER, 1717 W. 12th St., Davenport. (563) 324-1933. Air, Land & Sea. This augmented reality adventure is centered around a dynamic, ever-changing watering hole that allows visitors to interact real-time with a diverse range of 3D animals from Africa to the Arctic as they graze, drink, and relate to their environment. Permanent exhibit.
HERBERT HOOVER LIBRARY & MUSEUM, West Branch. (319) 643-5301. American Presidents: Life Portraits. Portraits by Chas Fagan. Through October 29.
GERMAN AMERICAN HERITAGE CENTER, 712 W. 2nd St., Davenport. (563) 322-8844. Houdini: The Magic and Mystery. Learn how Ehrich Weiss, a Hungarian immigrant, became the Great Harry Houdini. Through Nov. 4. 1917: A War Among Neighbors. Through Jan. 7.
SCIENCE CENTER OF IOWA, 401 W. Martin Luther King Jr. Pkwy., Des Moines. (515) 274-6868. Blank IMAX Dome Theatre. Watch science documentaries and Hollywood films on a six-story, dome-shaped screen. Tyrannosaurs: Meet the Family. While the most famous is the mighty T. rex, tyrannosaurs—in many shapes and sizes—lived all over the globe. This exhibition's specimens are not only spectacular in scale and form, but also reveal some of the most significant discoveries in paleontology over the past decade. Through April 22.