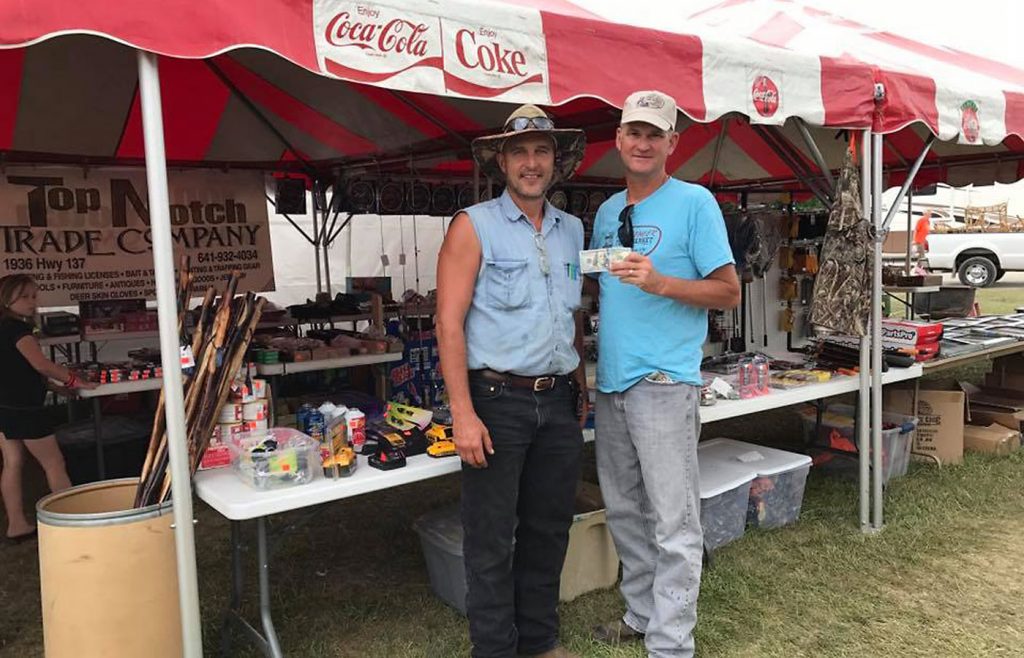 What will you find at the What Cheer Flea Market? Rows and rows of vendors spread out over 20 acres, hawking just about every kind of antique treasure or vintage trinket you could think of. The tiny town of What Cheer (population 619) plays host to this huge outdoor event, which is one of the largest markets in the Midwest. Formerly known as Collectors Paradise, it features around 400 vendors selling a little bit of everything, from antiques and collectibles to furniture and farm machinery, tools and jewelry, stamps and coins, postcards and baseball cards—and a whole lot more. Vendors range from seasoned professionals to mom-and-pop amateurs. Thousands come from all over the Midwest to paw through acres of secondhand stuff for hidden treasures and one-of-a-kind finds.
Market hours:
8 a.m.-4 p.m. Thursday • $5 admission
7 a.m.-5 p.m. Friday and Saturday • $2 admission
7 a.m.-2 p.m. Sunday • Free admission
Remember to bring cash for your purchases! It's held at the Keokuk County Fairgrounds, 13061 170th St., in What Cheer. The What Cheer Flea Market is held three times a year, in October, May, and August.