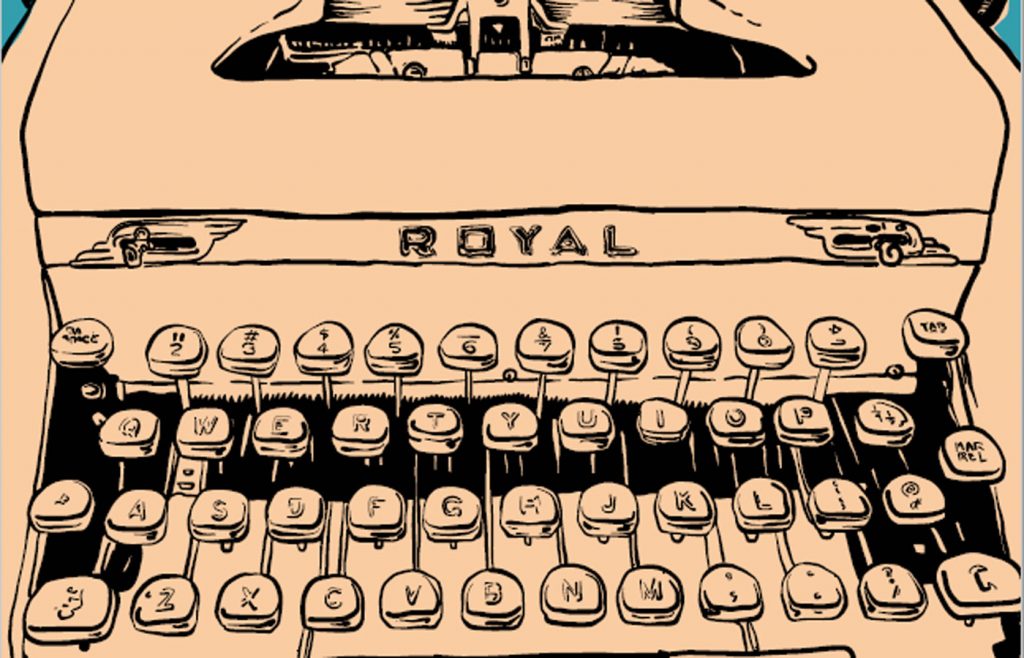 The ninth Iowa City Book Festival, which this year celebrates "international connections," will feature a variety of authors from around the country and around the globe, enhanced by strong support from area community groups. The festival, produced by the Iowa City UNESCO City of Literature organization, will be held October 8–15, 2017.
The festival begins on October 8 with a free talk by G. Willow Wilson at 2 p.m. at Hancher Auditorium. Wilson, who addresses pressing issues including religious intolerance and gender politics in her work, has published in fiction, nonfiction, and comics. An American convert to Islam, she recounts time spent in Egypt during the waning days of the Mubarak regime in her memoir, The Butterfly Mosque. Wilson's book is the 2017 selection for the One Community, One Book program sponsored by the Center for Human Rights.
The festival then broadens to a multi-day celebration of the 50th Anniversary of the University of Iowa's International Writing Program (IWP), known for its annual fall residency that has drawn writers from around the world since 1967. The festival will feature readings by IWP guests at Prairie Lights Books on Monday, October 9, and Tuesday, October 10, as well as panel discussions among this year's resident writers, Tuesday through Saturday.
Wednesday brings fun and politics into the mix with a visit by the authors of The Liberal Redneck Manifesto, comedians Trae Crowder, Corey Ryan Forrester, and Drew Morgan. Their "WellRED Comedy Tour" comes to the Englert in partnership with the Tuesday Agency. Tickets are on sale at www.englert.org.
Thursday features a 7 p.m. presentation of the City of Literature's annual Paul Engle Prize to writer Alexander Chee. The prize honors an individual who represents a pioneering spirit in the world of literature through writing, editing, publishing, or teaching, and whose active participation in the larger issues of the day has contributed to the betterment of the world through the literary arts. Chee will be joined in conversation that evening by Iowa City novelist Garth Greenwell.
Other highlights:
This year's read-aloud classic novel is Moby Dick, which will be read from the steps of the Old Capitol on Tuesday, October 10, and Wednesday, October 11, and from under the giant whale skeleton in Macbride Hall on Thursday, October 12. Information about times and ways to participate can be found at IowaCityBookFestival.org.
Poet Rafael Campo, keynote speaker for the Examined Life Conference, will speak and read from his work at 7 p.m. on Friday, October 13, in the Old Capitol Senate Chambers.
Saturday's events include a book fair on the downtown Pedestrian Mall, panel discussions, workshops, and more.
The annual Day in the City of Literature returns on Sunday, October 15, when local and regional writers will hold readings hosted at area businesses and other non-traditional venues.
Among the authors who will appear at the festival are fiction favorites and writers tackling a number of fascinating nonfiction subjects:
Nathan Englander, a University of Iowa Writers' Workshop graduate and multi prize-winning author, will read from and discuss his latest novel, Dinner at the Center of the Earth. He will be joined by fellow novelist Chris Adrian.
Donald Ray Pollock, whose Southern Gothic novels and stories have earned wide acclaim, will read from his latest novel, The Heavenly Table.
Will Bardenwerper will read from his book, The Prisoner in His Palace, which tells of the U.S. soldiers who guarded Iraqi president Saddam Hussein in his final days "in skin-crawling detail."
Iowa City writer Lori Erickson will read from Holy Rover, a book that chronicles her travels as a travel writer specializing in holy sites, weaving a personal narrative with descriptions of a dozen pilgrimages.
Other authors scheduled to appear include Ted Genoways (This Blessed Earth), Melissa Fraterrigo (Glory Days), Jennifer Colville (Elegies for Uncanny Girls), Steve Paul (Hemingway at Eighteen), Julia Fiero (Gypsy Moth Summer), and many more.
Other than the WellRED Comedy event, all festival events announced to date are free and open to the public.
For a complete schedule and info, click here:
http://www.iowacitybookfestival.org/wp-content/uploads/2017/09/2017-Iowa-City-Book-Festival-Program.pdf