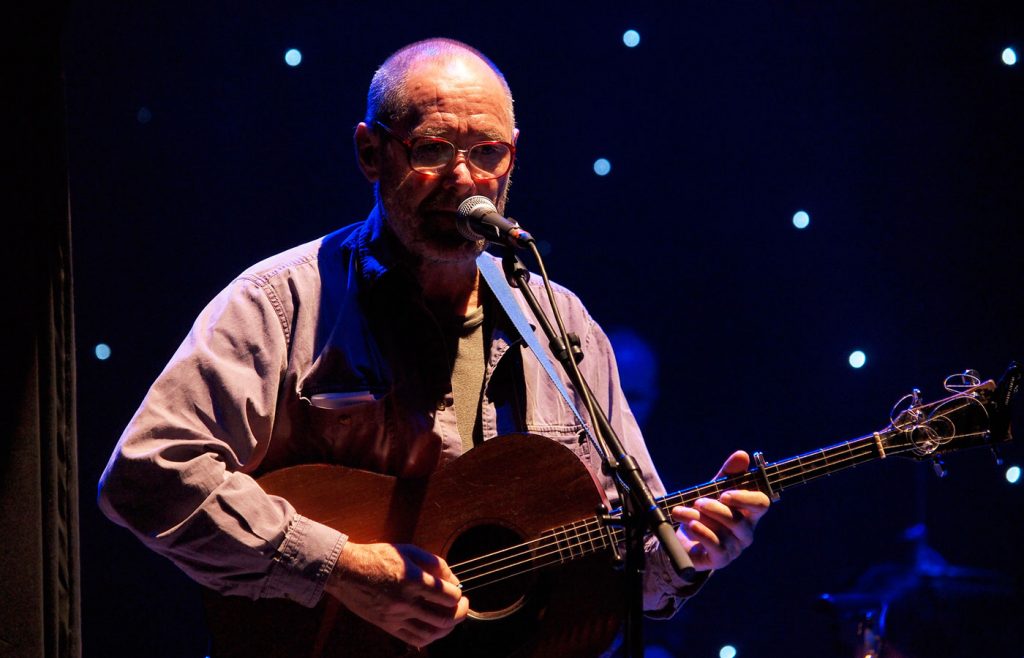 On Thursday, October 5, at 8 p.m., the great Seán Tyrrell will purvey his soulful songs from the stage of Café Paradiso in Fairfield. Hailing from the Wild West of Ireland, Sean broke onto the late 1960s NYC folk scene during a ten-year stint in the states, quickly establishing his deeply evocative voice as a unique presence to be reckoned with. Though often appearing with a number of luminaries of the traditional Irish music pantheon, Sean's true gift is in his songwriting.
True to his quiet form, historically his recordings have been all too few, but every one has hit it out of the park—to award-winning international acclaim. His penchant for poetry inspired him to set to music all 1206 lines of 18th century poet Brian Merriman's "The Midnight Court." Staging it as a folk opera with the renowned Druid Theatre Galway in 1992, it was the hit of the Galway Arts Festival. Tyrrell reproduced it as a duo for the 2008 Edinburgh Fringe Festival to critical acclaim and again as a solo in San Francisco in 2012. He continued in this vain by producing musical renditions of poetry by Michael Hartnett and Irish war poet Francis Ledwidge.
Seán Tyrrell has been hitting his stride lately, releasing three solo albums in the last five years, among several high-profile collaborations. Ever the messenger for peace, his voice is a welcome balm in challenging times.
Tickets are $10 in advance (online at cafeparadiso.net or at Café Paradiso), and $12 at the show. Come early to ensure a seat!