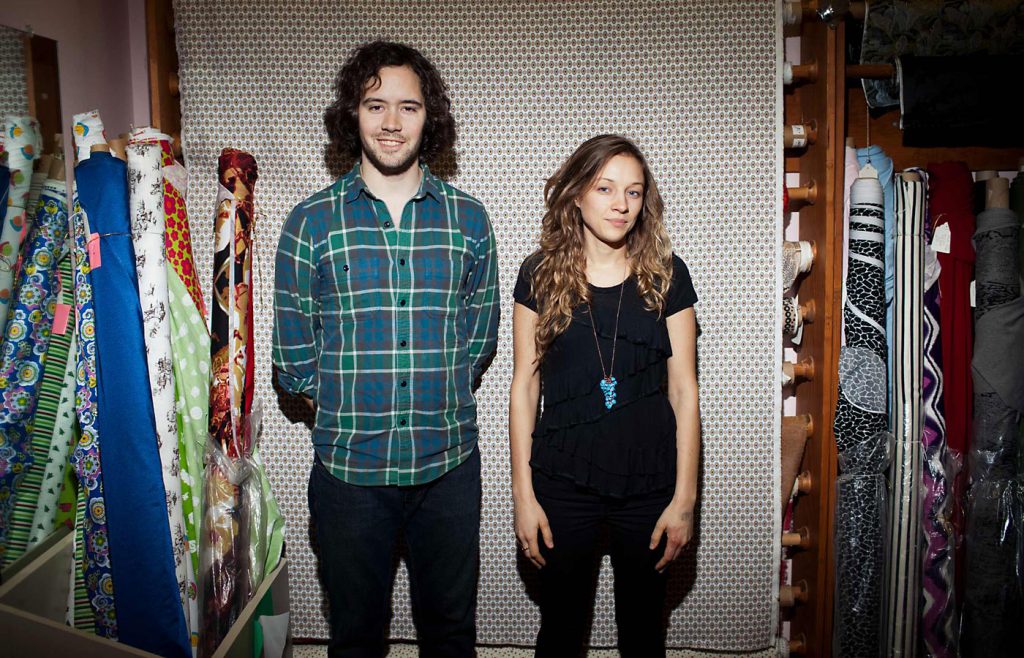 In late September 2006, I launched the Fringe Toast radio show on Fairfield's KRUU at 100.1 FM. Once a year I assemble a list of my favorite new discoveries, tracks you may never hear unless you're tuned to alternative sources for music. So here's the 11th Annual Best of Fringe Toast Music list, which will be playing in this order on Wednesday, October 11, at 8 p.m. (replayed Saturday, October 14, at 8 a.m.) on KRUU-FM and streaming at kruufm.com. These songs stimulate positive brain chemistry, and that's the main ingredient for this stew.
"Quantum Forgiveness," by io trio. The Asheville, North Carolina-based band rides their own signature wave of Americana with jazz influences.
"Ogallala," by The Argument. Seattle's husband-and-wife duo tell the story of the seriously declining Upper Midwest Ogallala Aquifer through impassioned lyrics, sophisticated arrangements, and great vocals.
"Photograph," by Elephant Stone. The Canadian band fronted by Rishi Dhir combines traditional Indian musical elements with Western indie music, including subtle psychedelic touches. Here they sound very British in their memories of past good times.
"Misery Chain," by Chris Cornell. The late former lead man of Soundgarden proves his abundant talent in singing acoustic blues. We will miss this guy.
"What Was It You Wanted," by Chris Smither. The little-known acoustic blues-folk singer-songwriter from Florida offers a vintage performance.
"Anchors Aweigh," by Michael Penn. Sean Penn's bro lays down a track with his distinctively elevated musical style "through a spinning sky."
"Black Leaf," by John Paul White. Since the breakup of the duo the Civil Wars, John has continued to multiply his writing and singing accomplishments on his own, "a second time around."
"Blood Moon," by River Whyless. Halli Anderson, the main vocalist for the Asheville, North Carolina-based folk band, plays her fiddle alongside the band's backing instruments and vocals to convey a moon-gazing mood
"Everything I Do Gonh Be Funky (From Now On)," by Madeleine Peyroux. The Georgia-based jazz-blues singer who sometimes sounds like Billie Holiday experiments successfully with funk. Oh, yeah!
"More Than Ever," by Angel Snow. Here's a lady from Nashville who deserves to become a mainstream icon with her magical songwriting and delivery. On this track, she experiments with electronic elements that were inspired by her exposure to Brian Eno and Aphex Twin at a young age.
"Call Me Out," by Shook Twins. Here's what the sisters have been doing since their epic candlelight performance at Sondheim Center during FAIRFest two years ago.
"Green Lights," by Sarah Jarosz. Visions of heaven are invoked by this magnificent singer, who paints images of "galaxies slowly turning."
"Another Chance," by Above & Beyond. From their Acoustic II album, the English progressive trance band offers downtempo reinterpretations of their hits with delicately orchestrated support. Justine Suissa handles the lead vocals.
"Awaken," by Peter Bradley Adams. For this musician from Alabama, the mountains beckon while also calming him down. As I write from the mountains of Vermont, I resonate with his mystical lyrics.
"Clover Tune," by Mandolin Orange. The North Carolina duo blend a soothing dose of folk and Americana. Did you catch their September performance at Englert Theatre?
"Buy Myself Some Freedom," by Otis & Cassie Taylor. The father-daughter duo gently lean into the universal desire that haunts all of us.
"Fable," by Sam Moss. From Boston's virtuoso acoustic guitarist on his first vocal album, the title track "shows the way within."
"Dreamer," by Isbells. Beautiful harmonies from this Belgian band, led by Gaetan Vandewoude, invoke "angels [that] come to sing."
"Nature Boy," by AURORA. The Norwegian singer resurrects Nat King Cole's classic song with sparse instrumental support from cello and acoustic guitar.
"The Wichita Years," by Alana Yorke. The Halifax singer displays her splendid vocal talents complemented by a polished orchestrated arrangement. The album was inspired by mid-1950s home movies posted on the internet of the Alan Glasco family, none of whom she had ever met before recording.
"Algo Familiar," by Nouvelle Vague. From the French band known to be the launching pad for many young female vocalists, this track puts you on a side street in Paris ambling through the café district.
"Under Streetlights," by Brooke Annibale. The 30-year-old Pittsburgh singer-songwriter plays guitar and ukulele behind her exquisite vocals.
"Hello You Who," by Elephant Revival. Bonnie Paine strums her washboard while she delivers another beautiful song in front of double bass and fiddle.
"Orbit," by Alice Phoebe Lou. The early 20s South African street singer got noticed while performing this song during a TED Talk in which she encouraged everyone to embrace environmental awareness and social justice.
"Rennen," by SOHN. British singer-songwriter and producer Christopher Michael Taylor, known professionally as SOHN, plays ambient electronic and alternative R&B. This one is pure beauty.
"Breathe," by Alexi Murdoch. This Brit living in Berlin sings in the style of Nick Drake, the legendary 1970s songwriter. My favorite discovery of the year.
"All the Pretty Girls," by Kaleo. The Icelandic band sparkles while reflecting on the sublime effects that ladies have on the hearts of young men.
"Whispers," by Ayla Nereo. The spiritually influenced singer from the Northwest tells about the whispers from trees urging us to not to cut or unroot them without replacing them. So go plant a seedling whenever you can!
"Friend," by Pink Martini & The von Trapps. Imagine the collaboration of a little classical crossover group from Portland, Oregon, with the descendants of the von Trapp children portrayed in The Sound of Music. And now you have it!
"We're All We Need," by Above & Beyond. What a splendid way to end the list. Zoe Johnston's vocals—described by critics as "spellbinding"—soar to new heights.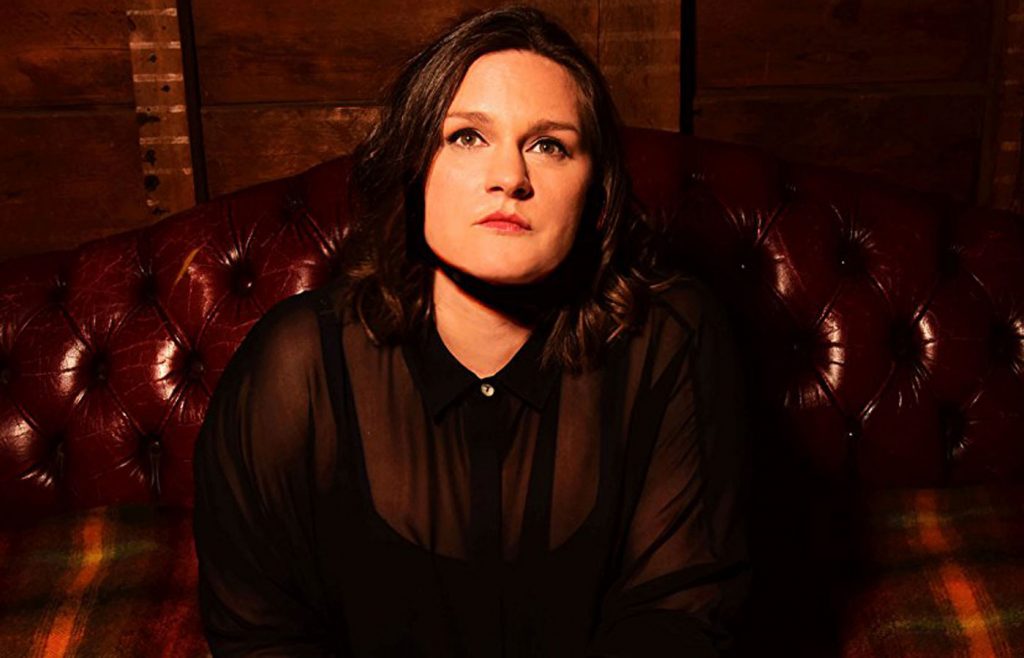 Mark your calendar for October 18, when Fringe Toast will offer part two of our 11th year celebration with an equally engaging list of chill-out tracks.
Join Andy Bargerstock's Fringe Toast Music programs every Wednesday at 8 p.m. on KRUU-FM at 100.1 in Fairfield, IA, or via streaming at kruufm.com.