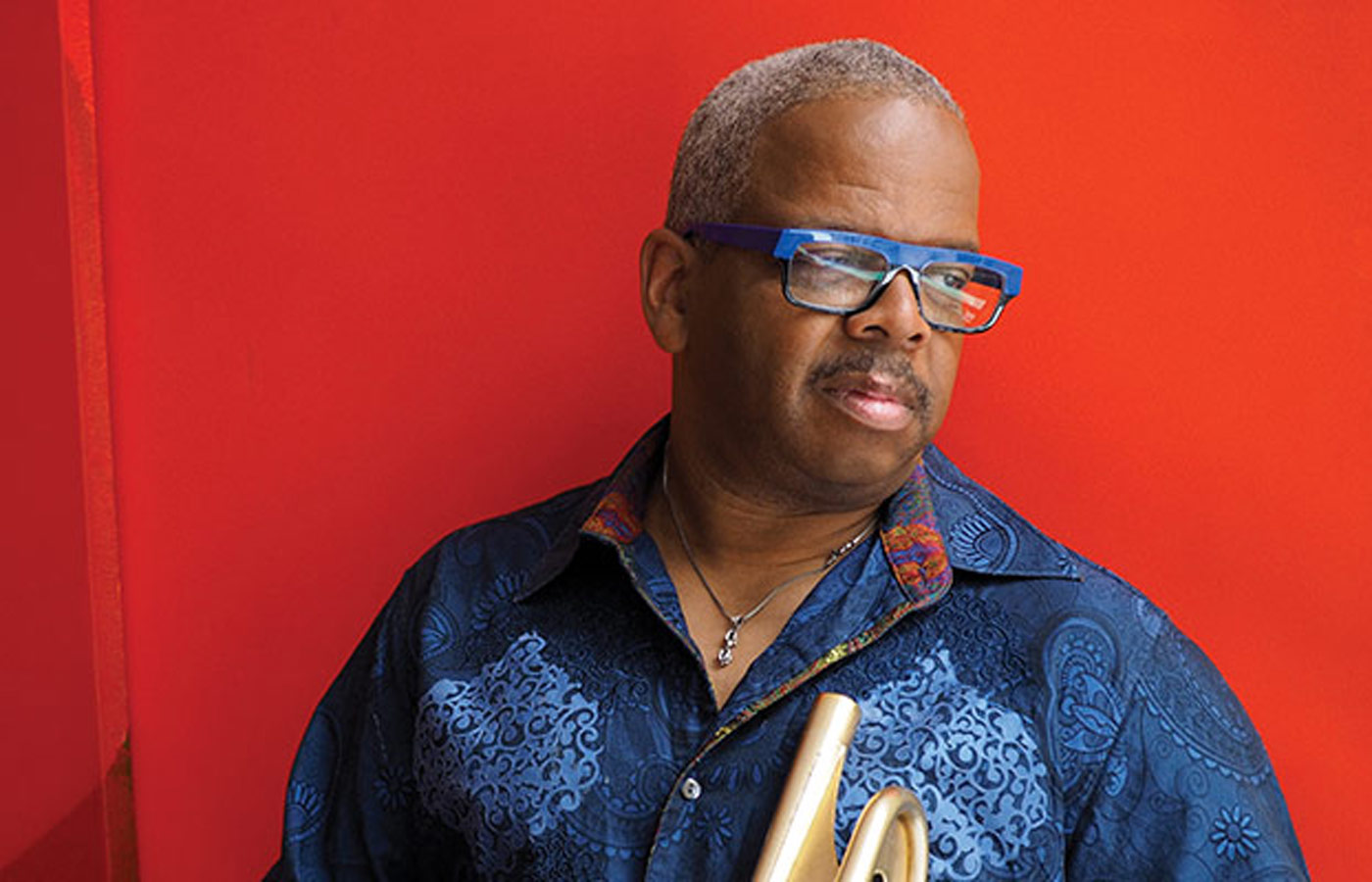 If you've seen any of Spike Lee's movies, you'll probably recognize the music of Terence Blanchard. You can hear his trademark trumpet on nearly 50 film scores, from Barbershop to Malcolm X. On Thursday, November 30, at Hancher's Stanley Café in Iowa City, hear Blanchard in conversation with Dr. Deborah Whaley, professor of American Studies at the University of Iowa. While the primary focus will be on Blanchard's work with Spike Lee, the discussion will also explore Blanchard's jazz performance and composition, as well as how he used music as a call for social justice in his latest album, Breathless, which he calls "an elegy for Eric Garner." The Stanley Café event takes place from 5:30–6:30 p.m., and is free and open to the public.
Come back to Hancher Auditorium on Friday, December 1, at 7:30 p.m. for a remarkable trumpet performance by Terence Blanchard, featuring The E-Collective. See for yourself why Blanchard is known as a musical force, equally respected as a jazzman and composer, as well as a performer of music for film. Blanchard will lead The E-Collective in a night of fusion and R&B flavored music drawn from their record Breathless.
Hear samples of Terence Blanchard's music online, and contact Hancher Auditorium for tickets to Friday's concert.