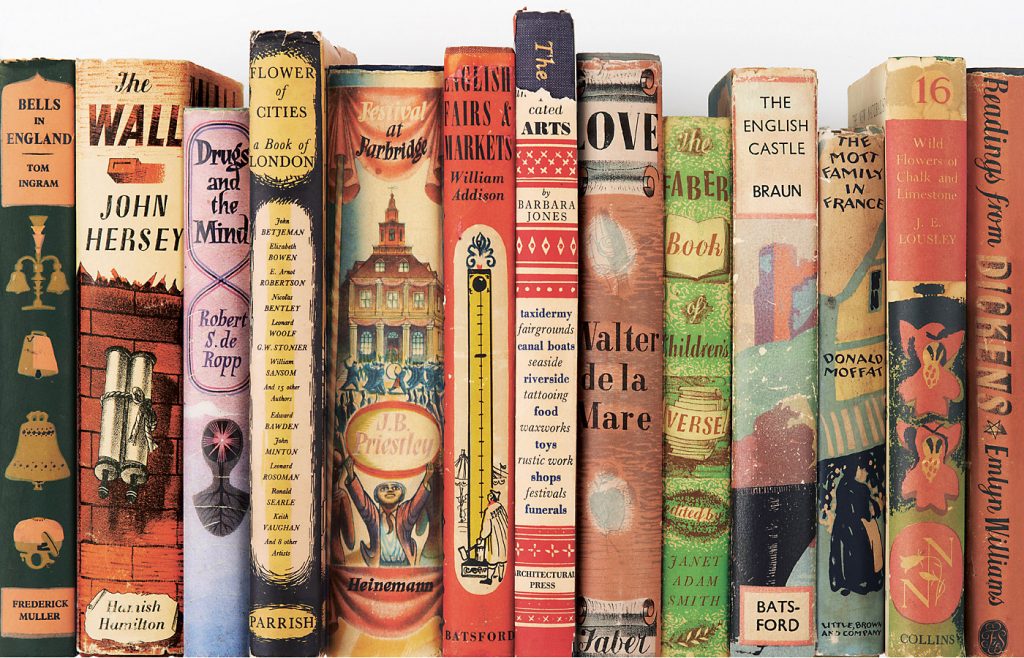 Not so long ago, the rise of e-books made the future of print books look a bit dicey. But physical books never really went out of style, and this year's titles offer gift-givers some exceptional choices, from lavish coffee-table tomes to mesmerizing biographies, with some riveting fiction in between. If you're looking for a literary gift, or searching for a gripping title to tide you over the winter, here are a few suggestions from the books that have crossed our desks this fall.
The Illustrated Dust Jacket, 1920–1970, by Martin Salisbury
Who says you can't judge a book by its cover? British illustrator Martin Salisbury has compiled the gorgeous dust-jacket art of more than 50 artists and illustrators who worked from 1920-70. Among the recognizable names featured in the book are N. C. Wyeth, Vanessa Bell, Ben Shahn, Edward Gorey, and George Salter. It's the perfect title for anyone who loves books, covers and all. 
Sweet: Desserts from London's Ottolenghi, by Yotam Ottolenghi and Helen Goh
The popular chef and cookbook author Yotam Ottolenghi, working with Australian pastry chef Helen Goh, has brought his signature fusion flair to a new book of desserts. The recipes, accompanied by luscious photos, detail precise directions for a collection of unique sweets. Anyone who cooks—or loves reading about food—will devour this book.
Prairie Fires: The American Dreams of Laura Ingalls Wilder, by Caroline Fraser
If you read any of the Little House books as a child—and lived through fires and tornadoes and hunger with young Laura—you'll be gripped by the real story of this influential woman. Armed with new discoveries about Ingalls's life, Fraser delves into untold stories and a deeper understanding of the complex woman behind the popular pioneer tales.
The Bedlam Stacks, by Natasha Pulley 
Magical realism meets historical fiction in this swashbuckling tale that begins in staid 1850s England but soon moves to the mountains of Peru, where arcane mysteries lurk in the strange salt stacks, trees burst into flame, and glowing pollen lights the trails. Pulley's vivid descriptions bring the enigmatic landscapes to life as layers of secrets and mysteries are gradually revealed. Pulley's first novel is the well-received The Watchmaker of Filigree Street.
Leonardo da Vinci, by Walter Isaacson
If you loved Walter Isaacson's extensive and readable biography of Steve Jobs, you'll love his latest tour de force on Leonardo da Vinci. This weighty tome (3 pounds, 624 pages) will keep you happily engaged over many wintry nights as you learn about the artist's quest to keep learning, innovating, and experimenting—and delve into his relationships with contemporaries in many fields. And you'll appreciate how his life and work continue to influence us today.