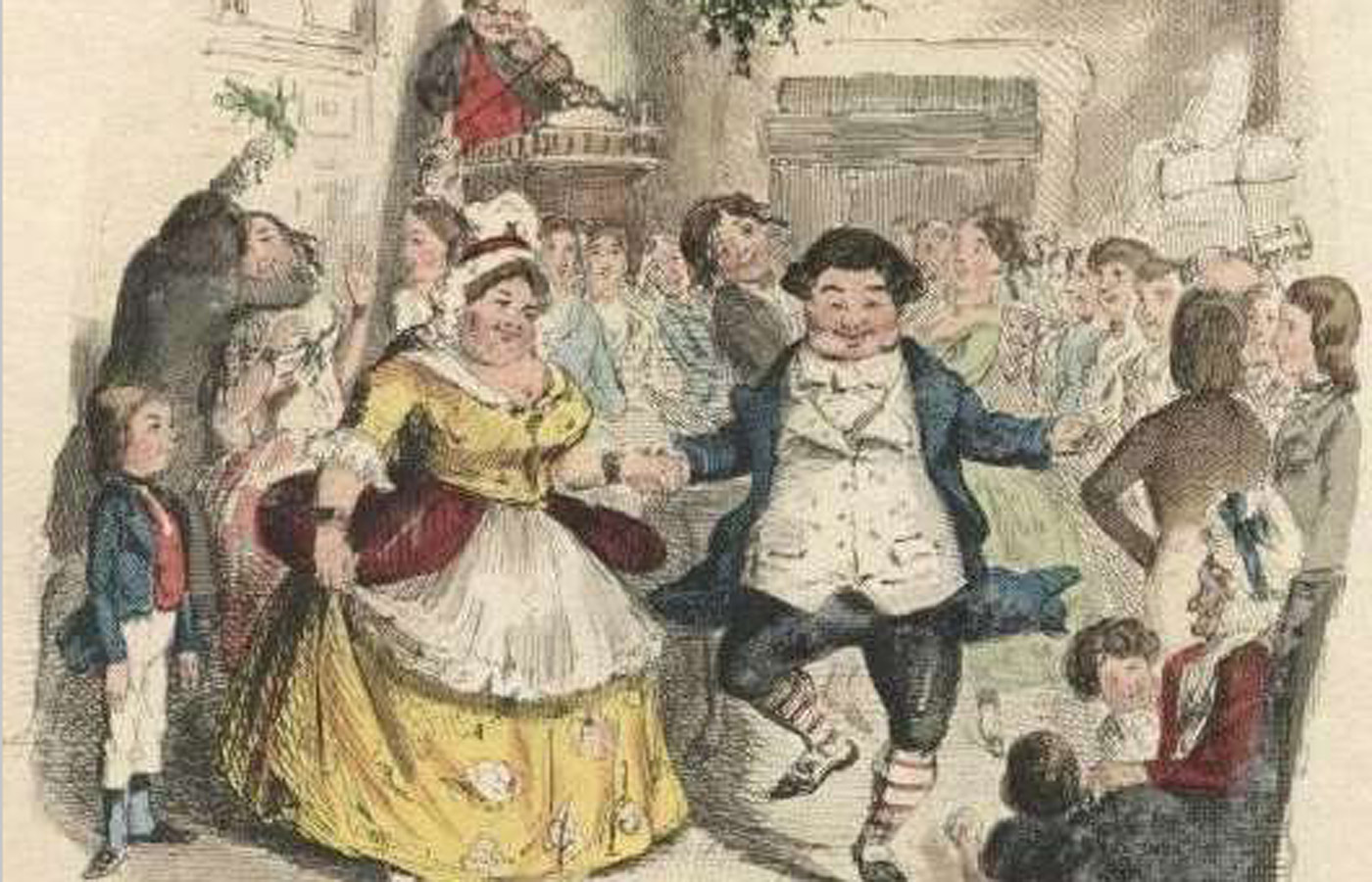 Don you now your Victorian apparel and shuffle your Christmas spirit over to Uptown Bill's in Iowa City this Saturday, December 23, at 3 p.m. for their second annual community reading of Dickens's A Christmas Carol. Bonus: they're baking honest-to-goodness homemade donuts. Which you can take bites of between the words "bah" and "humbug." Feel free to bring donuts and cookies to share. (And no pressure: Victorian garb is totally optional.)
Participants of all ages may chose to "channel their inner Scrooge (or Marley or Tiny Tim) and indulge their elocutionary prowess," or just sit back and listen to this beloved Victorian-era novel. What could be richer this season than immersing yourself in a moving tale about the chasm between the rich and the poor, the many "spirits" of Christmas, and what it truly means to have a giving heart.
Public readings of A Christmas Carol have become a centuries-old tradition. In 1849, Dickens himself began performing readings of his story, which proved so successful he undertook 127 further performances until the year of his death in 1870. Since its first published edition in 1843 (an edition that sold out in five short days), A Christmas Carol has never been out of print and has been translated into dozens of languages, adapted many times over for film and stage.
A Christmas Carol captures the zeitgeist of the Victorian-era revival of the Christmas holiday, and Dickens has since been credited with having a huge influence on the modern Western observance of Christmas, including several aspects we now think of as quintessential: family gatherings, seasonal food and drink, dancing, games, and a generosity of spirit.
​This year marks the 16th year of operation for Uptown Bill's, which offers work opportunities for individuals with disabilities and guidance on micro-business endeavors. It includes not only a coffee house, but also a used bookstore​, performance venue, and other enterprises. There are concerts every Saturday evening and participatory music events most Saturday afternoons (including a Community Folk Sing on the second Saturday of each month). A variety of support groups meet at Uptown Bill's, including Alcoholics Anonymous, Narcotics Anonymous, and a group for adults on the autism spectrum.
In the spirit of Bill Sackter, Uptown Bill's strives to nurture and encourage a gathering place where people of all abilities are welcome. Perhaps Dickens's pivotal character, the ailing Tiny Tim, says it best. "God bless us, every one!"
At Uptown Bill's, nobody gets left out of the equation.
Uptown Bill's is located at 730 S. Dubuque St. in Iowa City. (319) 339-0804.