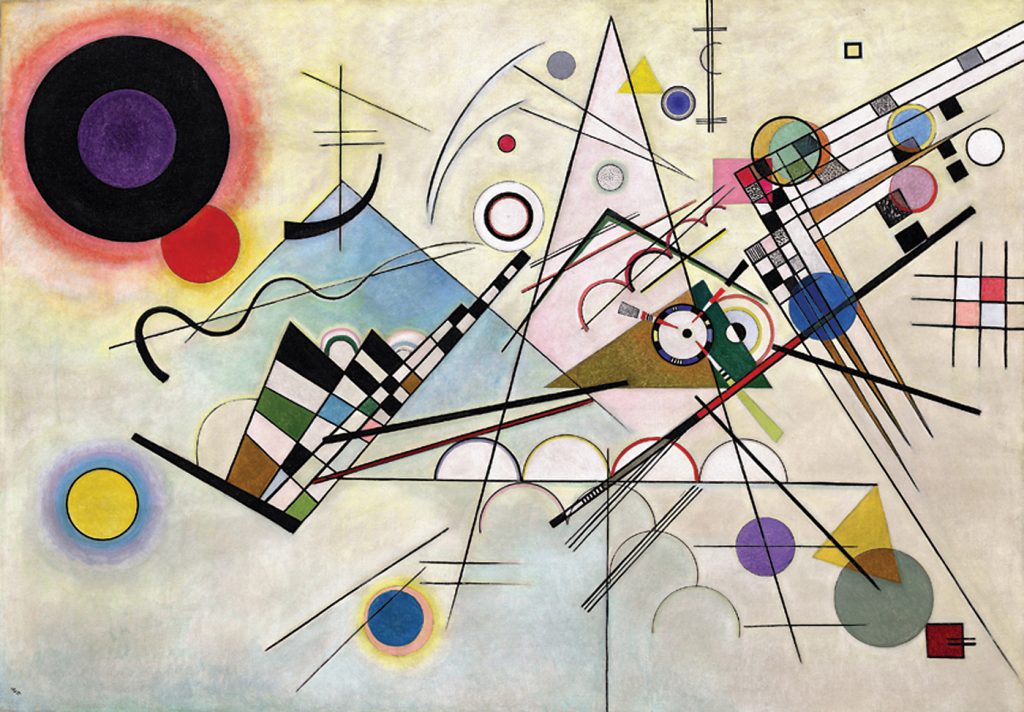 NATIONAL CZECH & SLOVAK MUSEUM, 1400 Inspiration Place SW, Cedar Rapids. (319) 362-8500.  Roma Photography by Jeremy Sutton-Hibbert. Between 1990 and 1997, and then again in 2004 and 2006, Jeremy Sutton-Hibbert photographed the Roma people of Sintesti, Romania. During this time of substantial change in a post-Communist era, he recorded daily life, festivities, traditions, and the working lifestyle of the Roma community as it faced the challenges of preserving traditions while adapting to the new. Through May 27. Lullaby: Babies in Slovak Folk Dress. Slovak photographer Monika Klučiarová combines stunning Slovak folk dress (kroje) with adorable 10-day-old babies to create spectacular portraits. Revolution Starts in the Streets. This temporary outdoor replica of the Berlin Wall serves as a collaborative public art space. The installation is accompanied by ongoing street-art workshops and lectures relating to the fall of communism and public art as a catalyst for change. Through Nov. 9.
PUTNAM MUSEUM & SCIENCE CENTER, 1717 W. 12th St., Davenport. (563) 324-1933. Race: Are We So Different. Investigating race and challenging its misconceptions through the framework of science. This insightful and impactful exhibit examines the history of the idea of race and looks at the experience of race in the United States with respect to housing, education and health. All ages. Through May 27. The Great Collectors & YOU. Discover artifacts collected by prolific collectors from the Quad Cities and learn something new about the items in your own collection straight from the Putnam's knowledgeable staff with the interactive feature, Your Trading Place! Saturdays 1–3 p.m. or by appointment. Back to the Jurassic: Augmented Reality Experience. Closing date TBA. Literary Heroines. This new exhibit examines strong female characters in fiction and will showcase clothing, accessories, and objects similar to those worn and used by the heroines of Pride & Prejudice, Snow Flower and the Secret Fan, Jane Eyre, Mrs. Lincoln's Dressmaker, the Little House on the Prairie series, Like Water for Chocolate, The Atomic City Girls, To Kill a Mockingbird, the Harry Potter series, and many more. Air, Land & Sea. This augmented reality experience allows visitors to meet a range of animals from Africa to the Artic as they graze, drink, and interact with the environment around them. Permanent exhibit.

VESTERHEIM MUSEUM, Decorah. (563) 382-8828. The Museum Lab. An innovative new exhibit invites visitors to shape Vesterheim's future by testing new exhibits, tours, classes, and programs in their early stages of development.
LIVING HISTORY FARMS, 11121 Hickman Rd., Urbandale. (515) 278-5286. Living History Farms is an interactive, 500-acre outdoor museum. Bee-lieve it or Not: The Secret Lives of Honey Bees. In this new interactive family exhibit, discover why pollinators are so important, learn about honey and beeswax, and uncover the differences between bees and wasps. Through Oct. 18.
SALISBURY HOUSE, 4025 Tonawanda Dr., Des Moines. While the remarkable architecture at Salisbury House may be the first thing to draw in visitors, Salisbury is also home to important collections of rare books, fine art, decorative art, musical instruments, and more. Permanent exhibit.
SCIENCE CENTER OF IOWA, 401 W. Martin Luther King Jr. Pkwy., Des Moines. (515) 274-6868. Blank IMAX Dome Theatre. Watch science documentaries and Hollywood films on a six-story, dome-shaped screen. Brick by Brick. Discover your inner builder in this exhibit pairing giant LEGO-built structures with hands-on building challenges. View 10 models constructed by LEGO Certified Professional Adam Reed Tucker. Permanent. Mental Health: Mind Matters. This special traveling exhibit aims to create a safe space for meaningful conversations about mental illness. Innovative hands-on projects and experiences bring you closer to facts, feelings, and issues surrounding this significant topic. Through April 28.
BLUEDORN SCIENCE IMAGINARIUM. West 3rd and Washington, Waterloo. (319) 233-8708. Pet a 12-foot python, fire an air cannon, create your own laser show, and more.
GERMAN AMERICAN HERITAGE CENTER, 712 W. 2nd St., Davenport. (563) 322-8844. Enter the Bauhaus: Philosophy of Modern Design. In 1919, art's purpose as a creative outlet was being challenged by the utilitarianism of industrialization. To preserve the quality of art from the clashing monotony of production, a new ideology aimed to unite them instead: the Bauhaus. This exhibit explores the history of the Staatliches Bauhaus art school, its philosophy, and its artists, including Walter Gropius, Wassily Kandinsky, Ludwig Mies van der Rohe, and other artists and craftsmen. The exhibit also introduces original pieces from Bengt Von Rosen, a student of the Bauhaus who immigrated to the Quad Cities and contributed to the designs of many local landmarks and buildings. Through May 26.
RICHARD L. PROENNEKE MUSEUM, Donnellson Public Library, 411 Main St., Donnellson. RichardProenneke.com. Visit a museum dedicated to American naturalist and adventurer Richard Proenneke (born in Primrose, Iowa, 1916). View artifacts, items, photos, and objects used or collected during the time Richard lived alone in a cabin he built by hand in Twin Lakes, Alaska. Permanent exhibit.
AFRICAN AMERICAN MUSEUM OF IOWA, 55 12th Ave. SE, Cedar Rapids. (319) 862-2101. Driven By Hope. Take a closer look at African American migration to Iowa—from the end of the Civil War to the Great Depression. Gain a deeper understanding of the economic, social, and political issues of the American South that pushed African Americans north and the issues migrants faced when establishing themselves in Iowa. Through August 2, 2019. Endless Possibilities. This interactive exhibit uses photos, objects, stories, and multimedia to trace the journey of Iowa's African Americans—from the beauty and diversity of West Africa, to the desperate flight of freedom seekers on the Underground Railroad, to Iowa's role in the civil rights movement and beyond. Permanent exhibit.
GROUT MUSEUM, 503 South St., Waterloo. (319) 234-6357. Sulkies to Speedways: The Need for Speed in the Cedar Valley. Through November 2019. Planetarium Shows. Saturdays, 11 a.m., 1:30 p.m. & 3 p.m. through May. Whose Land Is It? Native Americans and Euro-Americans in Iowa. This traveling exhibit explores the fateful contact between Native Americans in Iowa and Euro-Americans, focusing on the very different conceptions of "land." This exhibit exploring cultural misunderstanding, injustice, and environmental responsibility was created in partnership with the UNI Center for Holocaust & Genocide Education. Through June 8.
OLD CAPITOL MUSEUM, 21 N. Clinton, Iowa City. (319) 335-0546. Project Passenger Pigeon. The year 2014 marked the 100 anniversary of the extinction of the passenger pigeon, which numbered in the billions in 1800. In the Hanson Humanities Gallery. Humanize My Hoodie. Gain insight into the lives and experiences of black people through the societal biases they must navigate daily. The exhibit seeks to dismantle the stigma associated with clothing. April 1-28.
BRUCEMORE MANSION, 2160 Linden Dr. SE, Cedar Rapids. (319) 362-7375. Mansion Tours. Explore over a century of Cedar Rapids history through the lives of the three families who called Brucemore home. Wed.–Sun. through Nov. 17.
HERBERT HOOVER LIBRARY & MUSEUM, 210 Parkside Dr., West Branch. (319) 643-5301.
NATIONAL MISSISSIPPI RIVER MUSEUM, 350 E. Third St., Port of Dubuque. (563) 557-9545.
UNIVERSITY OF IOWA LIBRARIES, 100 Main Library, Iowa City. (319) 335-5299.
THE THEATRE MUSEUM OF REPERTOIRE AMERICANA. 405 E. Threshers Rd., Mount Pleasant. (319) 385-9432. This seasonal museum is dedicated to the preservation of memorabilia and artifacts of early repertoire theater. The collection includes painted curtains and scenic pieces; costumes and equipment; playbills, show cards, and advertising sheets; and an extensive research library of rare scripts, correspondence, production photos, and other original source materials. Of special interest is the large collection of videotaped interviews with actual "troupers" describing their professional and personal experiences. Wed.–Sat. through Labor Day, or by appointment.
VICTORIAN HOME & CARRIAGE HOUSE MUSEUM, 308 W 3rd St., Cedar Falls. (319) 266-5149.