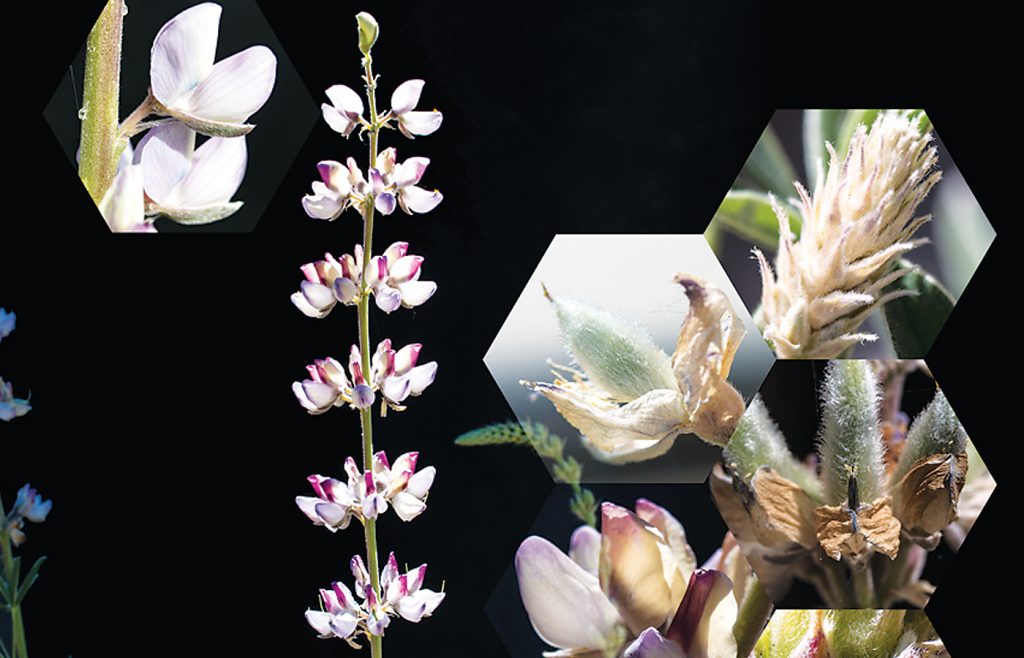 OLD CAPITOL MUSEUM, 21 N. Clinton, Iowa City. (319) 335-0546. Fragile Bee. Artist Nancy Macko uses macro-photography in a mixed-media installation to teach the public about the plight of bees and raise awareness about humanity's interdependent relationship with them. Through December 30.
NATIONAL MISSISSIPPI RIVER MUSEUM, 350 E. Third St., Port of Dubuque. (563) 557-9545.
UNIVERSITY OF IOWA LIBRARIES, 100 Main Library, Iowa City. (319) 335-5299. Stories Worth Telling: Marking 20 Years of "The Greatest Generation." Tom Brokaw named the World War II generation "The Greatest Generation." Learn the stories of ordinary people doing extraordinary things through papers, artifacts and photographs. Through January 4.
VICTORIAN HOME & CARRIAGE HOUSE MUSEUM, 308 W 3rd St., Cedar Falls. (319) 266-5149. Bear Whistles, Butter Churns & Beyond—Ceramics in Cedar Falls. The potters of early Cedar Falls created a wide variety of pieces, some reflecting religious and political opinions, others more utilitarian. This exhibition and program series celebrates the history of ceramics in Cedar Falls, the people who plied the trade, and the impact of that craft on the community. Through Dec. 14, 2018.

VESTERHEIM MUSEUM, Decorah. (563) 382-8828.  Christian Midjo: Choose Your Own Artventure. Among the Norwegian-born artists represented in Vesterheim's collection, Christian Midjo stands out for his highly distinctive style. Choose from various tours to explore his work from different perspectives: Art for History Lovers, Art for Art Lovers, How to Look at Art, and Midjo in His Own Words. Through Nov. 21.  Spoons: Carving. Community. This exhibit captures the spirit of the recent spoon-carving movement, showcasing historic and modern examples of spoons carved in wood and horn. Includes hands-on interactives, recorded interviews, short videos, and a carving studio. Through Nov. 4.
NATIONAL CZECH & SLOVAK MUSEUM, 1400 Inspiration Place SW, Cedar Rapids. (319) 362-8500. Guts & Glory: The War Train that Shaped a Nation. This year marks the 100th anniversary of the formation of Czechoslovakia. This multimedia exhibit tells the story of Czech and Slovak Legions and the amazing account of their trek via railway across Siberia during WWI. Local high school students have created both a physical replica of a train car and a virtual reality bakery train car for this exhibit. Through Dec. 31. National Treasure: The Art of Joža Uprka from the George Drost Collection. The first U.S. exhibition of artwork by Joža Uprka (1861–1940) includes stunning oil paintings, posters, and mixed media on loan from the George Drost Collection. Joža Uprka's work combined elements of Romanticism and Art Nouveau to document folk life in Southern Moravia. Opens Oct. 13. Blindfolded: Europe on the Road to the Great War. In conjunction with Guts & Glory, this exhibit designed by two graduate students from Palacký University Olomouc provides context and commemorates the 100th anniversary of WWI. 1968 (re)ACTION: The Prague Spring. Photographs, videos, and political cartoons. Through October 31.
LIVING HISTORY FARMS, 11121 Hickman Rd., Urbandale. (515) 278-5286. Living History Farms is an interactive, 500-acre outdoor museum.
SALISBURY HOUSE, 4025 Tonawanda Dr., Des Moines. While the remarkable architecture at Salisbury House may be the first thing to draw in visitors, Salisbury is also home to important collections of rare books, fine art, decorative art, musical instruments, and more. Permanent exhibit.
SCIENCE CENTER OF IOWA, 401 W. Martin Luther King Jr. Pkwy., Des Moines. (515) 274-6868. Blank IMAX Dome Theatre. Watch science documentaries and Hollywood films on a six-story, dome-shaped screen.
PUTNAM MUSEUM & SCIENCE CENTER, 1717 W. 12th St., Davenport. (563) 324-1933. Literary Heroines. This new exhibit will examine strong female characters in fiction and will showcase clothing, accessories, and objects similar to those worn and used by the heroines of Pride & Prejudice, Snow Flower and the Secret Fan, Jane Eyre, Mrs. Lincoln's Dressmaker, the Little House on the Prairie series, Like Water for Chocolate, The Atomic City Girls, To Kill a Mockingbird, the Harry Potter series, and many more. Opens Oct. 13.
Air, Land & Sea. This augmented reality experience allows visitors to meet a range of animals from Africa to the Artic as they graze, drink, and interact with the environment around them. Permanent exhibit.
BLUEDORN SCIENCE IMAGINARIUM. West 3rd and Washington, Waterloo. (319) 233-8708. Pet a 12-foot python, fire an air cannon, create your own laser show, and more.
HERBERT HOOVER LIBRARY & MUSEUM, 210 Parkside Dr., West Branch. (319) 643-5301. Tallgrass to Knee High: A Century of Iowa Farming. This exhibition looks at crops, conservation, livestock, machinery, buildings, and farm life in Iowa over the last 100 years. The voices of farm women are highlighted through journal entries and newspaper columns by Clara Steen Skott, Alma Erickson Swanson, Evelyn Birkby, and Val Plagg. Featuring a hands-on area for children that includes farm toys, a life-sized milking cow, board games, digital game stations, and more. Through Oct. 28.
GERMAN AMERICAN HERITAGE CENTER, 712 W. 2nd St., Davenport. (563) 322-8844. Steam Circus: The Colorful World of Carousels. This exhibit features art, history, and the beautiful carousel horses crafted by the world-renowned Dentzel Carousel Company and Charles Looff. From military origins to the creation of theme parks, discover how German immigrants combined old-world craftsmanship with new-world technology to create these masterpieces of merriment. Through October 21.
LIVING HISTORY FARMS, Urbandale. (515) 278-5286.
AFRICAN AMERICAN MUSEUM OF IOWA, 55 12th Ave. SE, Cedar Rapids. (319) 862-2101. Driven By Hope. Take a closer look at African American migration to Iowa—from the end of the Civil War to the Great Depression. Gain a deeper understanding of the economic, social, and political issues of the American South that pushed African Americans north and the issues migrants faced when establishing themselves in Iowa. Through August 2, 2019. Endless Possibilities. This interactive exhibit uses photos, objects, stories, and multimedia to trace the journey of Iowa's African Americans—from the beauty and diversity of West Africa, to the desperate flight of freedom seekers on the Underground Railroad, to Iowa's role in the civil rights movement and beyond. Permanent exhibit.
GROUT MUSEUM, 503 South St., Waterloo. (319) 234-6357. Sulkies to Speedways: The Need for Speed in the Cedar Valley. Through Nov. 16. From Bach to Rock. Explore Cedar Valley music from the early 20th century through current times. Learn about the Waterloo Cedar Falls Symphony, Tic Toc Lounge, big bands of the 1940s Electric Park Ballroom, and more. Opens Oct. 16. Nano. Discover a world you can't see in this interactive exhibition that engages family audiences in nanoscale science, engineering, and technology. Presents the basics of nanoscience and engineering, introduces real-world applications, and explores the societal and ethical implications of this new technology. Through Dec. 31.
THE THEATRE MUSEUM OF REPERTOIRE AMERICANA. 405 E. Threshers Rd., Mount Pleasant. (319) 385-9432. This seasonal museum is dedicated to the preservation of memorabilia and artifacts of early repertoire theater. The collection includes painted curtains and scenic pieces; costumes and equipment; playbills, show cards, and advertising sheets; and an extensive research library of rare scripts, correspondence, production photos, and other original source materials. Of special interest is the large collection of videotaped interviews with actual "troupers" describing their professional and personal experiences. Wed.–Sat. through Labor Day, or by appointment.